"I've never heard that before, that it was someone's dream to come to Halifax." Jenn, my server at The Five Fisherman looked at me with bemusement.
As a Titanic devotee, Halifax has been the omega for me. I've been to Belfast where the great ship was built, and Cobh where it last saw land. Halifax is the final chapter and I've felt a draw to come to the city for a really long time. The thing is, I didn't know what else I would do in Halifax once I got there.
Nova Scotia was stop number four on my Canadian girls getaway road trip. Truthfully it was the tent pole that I built the entire trip around, because as you now know, it was my dream to see Halifax.
Within hours, I realized I needed way more time in this province. A peninsula within a peninsula, Halifax bears the weight of its maritime history like a cloud full of rain. The salt air is thick with it. Generations of travelers, traders and sailors have traversed this port and somehow all left a trace. There's so much more than Titanic here.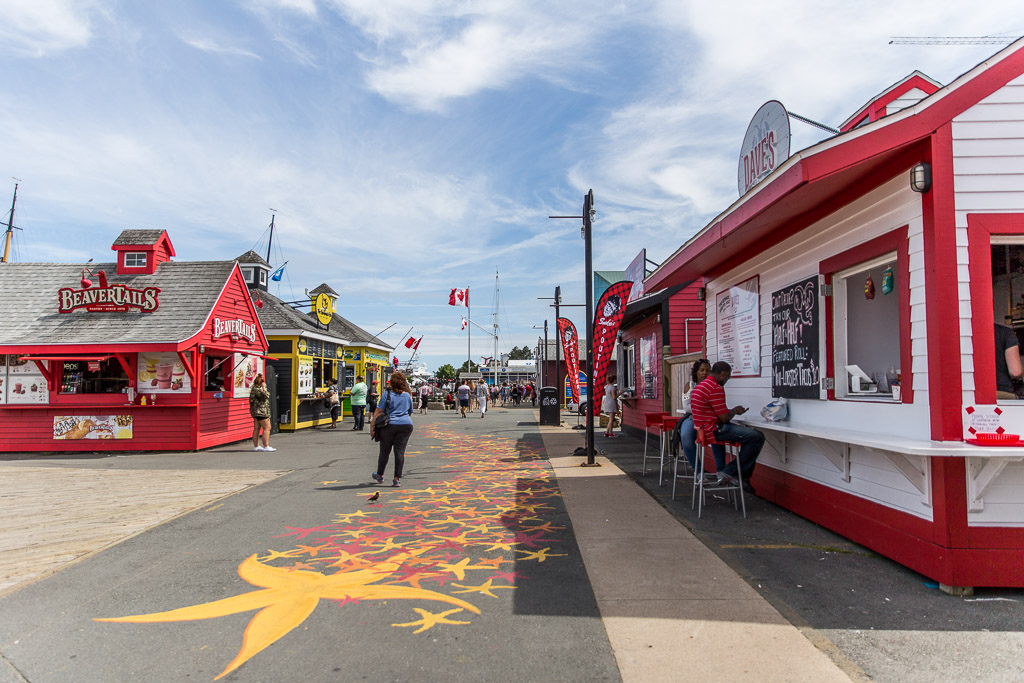 On a sunny day Nova Scotia bursts with color, song and the kind of friendliness you get in Ireland; no one is a stranger. Within hours, rain and fog can rush in to remind you the sea has the upper hand. A gorgeous moodiness had me yearning for a fire and a pint, listening to yarns about time spent out on the sea.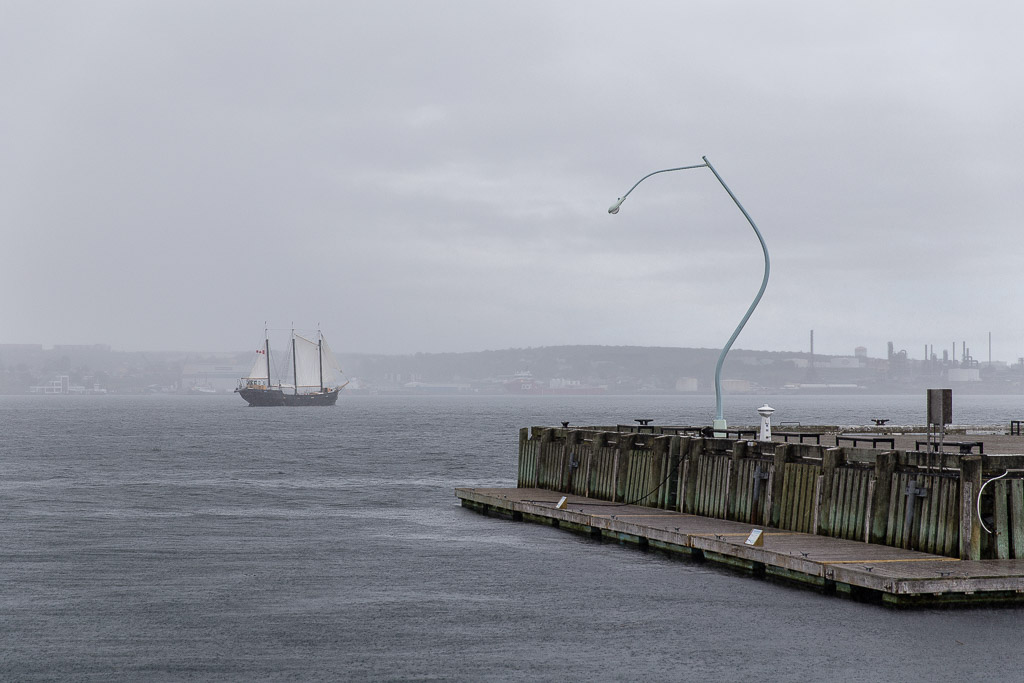 I wish I could've stayed at least a week, or a month. It would be easy to slow travel around Nova Scotia. But with a weekend you can still gather enough of the region to get an excellent taste.
Here are some of my favorite highlights if you just want the tip of the iceberg. Sorry, these Titanic puns just happen.
Titanic Halifax
More on my Titanic quest this post, but for planning purposes, here are the three main locations that should be on any history buff's list:
The Maritime Museum of the Atlantic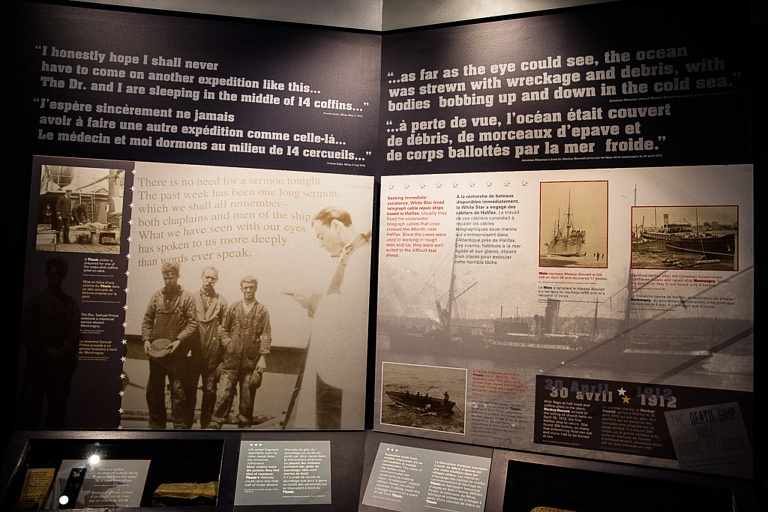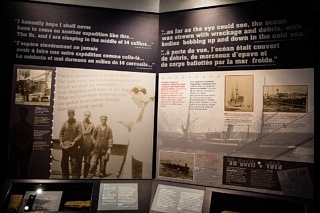 1675 Lower Water St
With artifacts from the actual ship, the Titanic exhibit here is the most somber amongst all that I've visited. News stories of the victim's recovery remind anyone interested of the deep empathy and resiliency of the Nova Scotians. Check out the other exhibits while you are there, the Halifax Explosion is also recounted in great detail.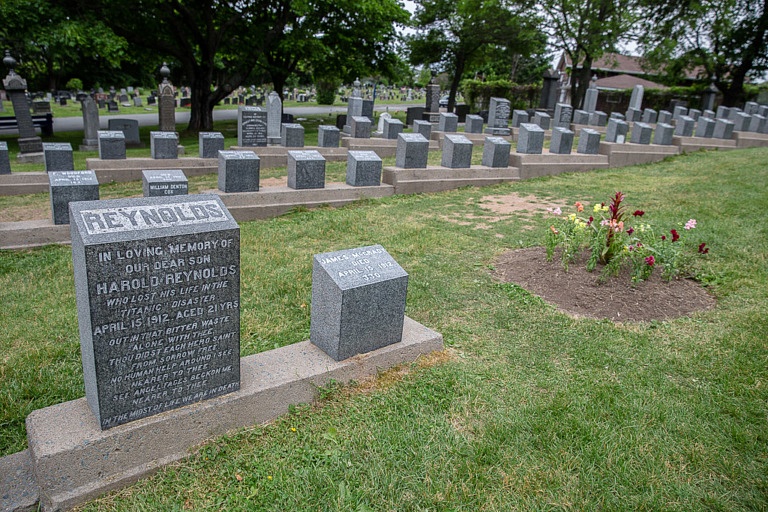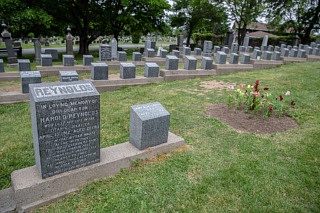 Fairview Cemetery
North End, Windsor Street. Just outside of downtown.
The final resting place of 120 victims of the horrible disaster including one J. Dawson, this cemetery is a moving memorial that brings to reality and finalizes one of the most romanticized tragedies in modern history. You can take a tour here, but traipsing across gravesites in a group of 60 is not my style. It can be a busy attraction, so if you have your own car or take other transportation try to go later in the day when the buses are heading back to their cruise ships. It's more impactful to get a little quiet time and pay your respects.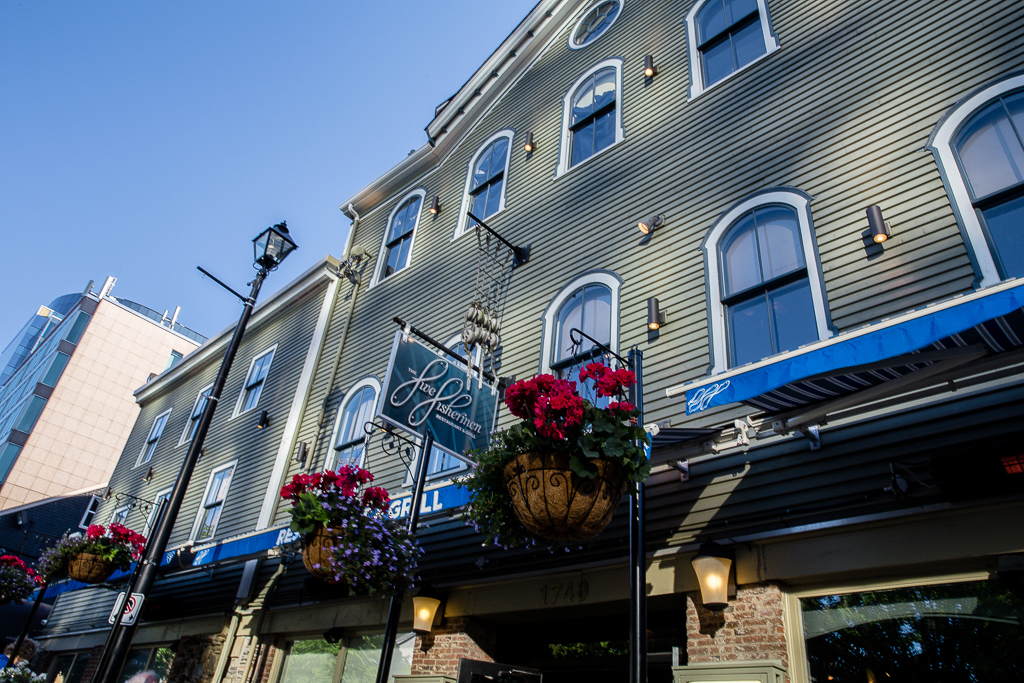 1740 Argyle St
Now a fantastic fine dining restaurant in the heart of the city, this storied building was once the Halifax Victorian School of Art run by Anna Leonowens, from "The King and I" fame. More importantly to me, this building was the mortuary and funeral home where Titanic's unlucky passengers were brought. Reportedly haunted, you can enjoy a delicious meal within the context of some pretty heavy history.
Downtown Halifax
I loved wandering around the Halifax Waterfront. There were so many little shops and food trucks. I was almost irritated that I couldn't eat more. My friends and I settled on Gahan for Bloody Marys and fried bar food (oh, and a salad to balance it out.)
On the far end of the waterfront is one of my favorite restaurants in Halifax, Bicycle Thief. The food is so good I ate there twice, which is sort of a no-no on my list of traveling rules, but it was that good!
Other noteworthy stops at Bishop's Landing include:
Rum Runners (1479 Lower Water St): A great little local rum cake shop.
The Smiling Goat Café (1551 South Park St): Get the London Fog (which I think should be called the Halifax Fog but nobody asked me) and a homemade chocolate peanut butter cup.
Juice Press Inc. (1475 Lower Water St): That green juice was the best I've ever had and I make my own at home, so maybe I should be fired.
Argyle Street
There's a little stretch of Argyle, especially between Prince and Sackville streets where a whole mess of bars are situated. Even late at night I felt very safe.
Two bars I really enjoyed:
Economy Shoe Shop Bar (1663 Argyle St): Food, live jazz music and a funky décor made this relaxed spot perfect for chilling.
Lot Six (1685 Argyle St): Cute little oyster bar in front, cavernous, sexy atrium bar down below. This is a serious craft cocktail bar with some amazing drinks. But don't let the menu limit you. According to Steve, our bartender, they "can do anything, if you don't see it on the menu, we can still do it, espresso martini, whatever. Don't let yourself be limited by the menu, it's just there to open up your mind." I tried the Bramble (straight from the menu, clearly my imagination failed me) with whiskey, blackberry and lemon.
Day Trip from Halifax
I only had time for one day trip, but there is definitely so much more including a thriving wine scene, which I will come back to visit. Here's what I did do and I totally recommend it.
A major tourist attraction, this rocky bluff with its serious lighthouse can get crowded at times with huge coaches pulling in. This will be significant if you're looking to get in on the Lobster Rolls at the entrance. We thought we'd grab some as we were leaving, and they ran out while we were in line. D'oh!
I do feel I need to say "Stay off the rocks!" because it was drilled into my head. So if you visit, be careful. Waves come out of nowhere and will claim you for the sea if you're being cocky.
Peggy's Cove, with wooden boats, their paint peeling where they dock, is an adorable little fishing village that almost seems like a movie set.
Maya's Favorite
4 French Village Station Rd
This is so super random. But because I missed out on my lobster roll lunch at Peggy's Cove, I had to go in search of a backup lobster roll. Luckily, Atlantic Canada is rife with them. My friend Cailin O'Neil, who is a local, texted me to try some stand in the parking lot of the Esso gas station. She hadn't yet, so I was happy to run reconnaissance. Roadside fish shacks. Just another reason to love Canada. How do I not go do that?
My takeaway on Maya's: it was a lobster SANDWICH instead of a roll, so the bread was simply two slices of white bread. It was good, but not crunchy. But what was a zinger was their fried clams. So if you ever need gas for your car and some fried seafood, the Esso/Maya's is your one-stop shop.
This town was a true find. Colorful and adorable and a UNESCO World Heritage Site, you can easily spend at least a solid half-day or more wandering from one end to the other stopping in boutiques, idling by the waterfront, visiting the aquarium, and of course, eating.
Lunenburg highlights for me were: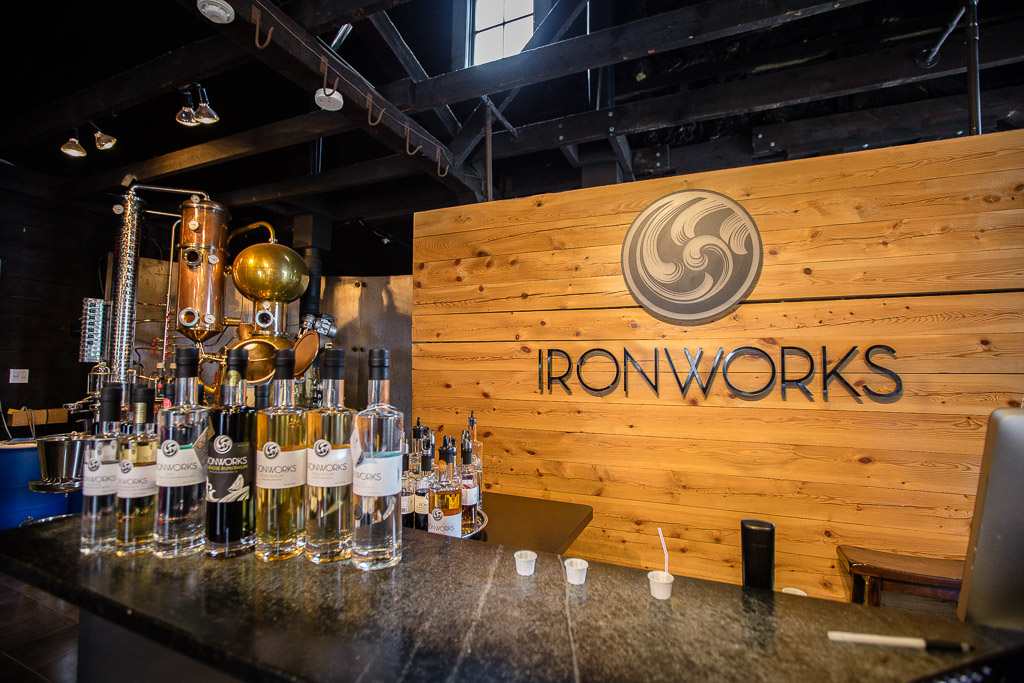 IronWorks Distillery (2 Kempt St): Housed in an old blacksmith's shop, all copper pipes and barrels, this micro-distillery crafts rums, vodka and gin and a variety of liqueurs made from hand-foraged fruits. I tried all of them. Clean, complex and wonderfully flavorful, you can take them home in little gift sets or have them shipped anywhere within Canada. Their gin, made with Nova Scotia Juniper berries, rose hips picked along the waterfront and love, was one of my favorites.
Bluenose II (1824 Hollis St): If you're lucky, you'll get to see the Bluenose II, Nova Scotia's iconic racing schooner, docked at the waterfront. A replica of the original ship, which never lost a race, it's often open for tours.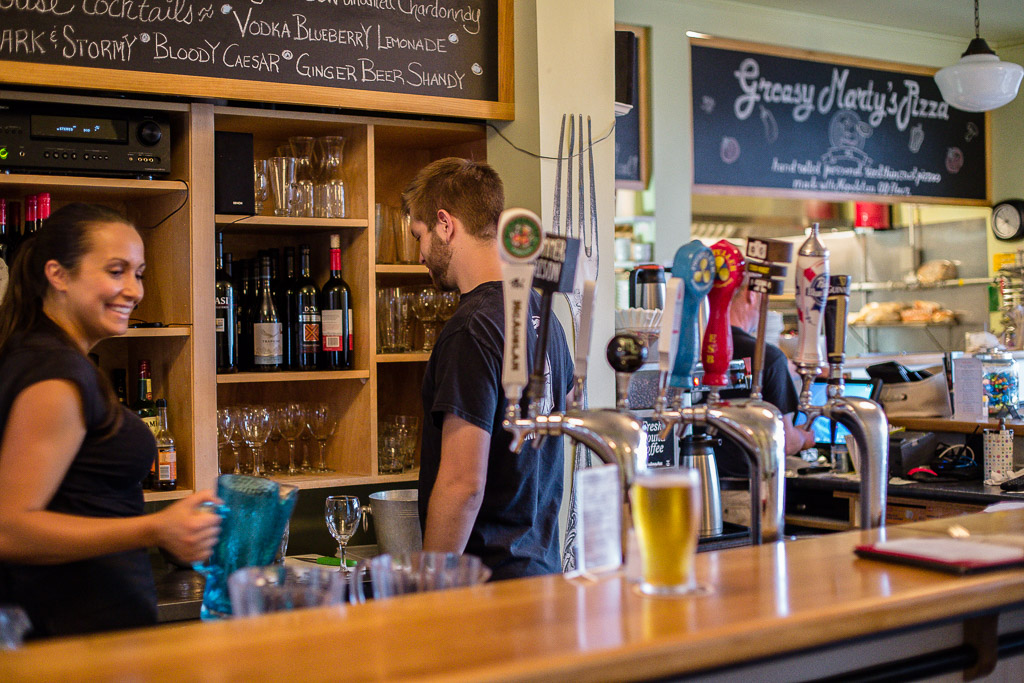 Salt Shaker Deli (124 Montague St): There can be a wait and they don't take reservations, so get your name on the list here. We did a little shopping and then waited the rest of our time out on a barstool drinking their most excellent Dark and Stormy, so that was time well spent. Dinner was crab dip, a fresh and tasty salad with arugula, beets and goat cheese and – I'm gonna say it – the BEST lobster roll I've had thus far in the trip.
One note if you're doing the Peggy's Cove, Lunenberg day trip, make sure you have plenty of gas for your drive home. I'm not naming any names, but someone with the initials JD totally forgot to check this and drove an extremely tense hour in some of the thickest fog ever hoping for a gas station. Thank god for that Esso station.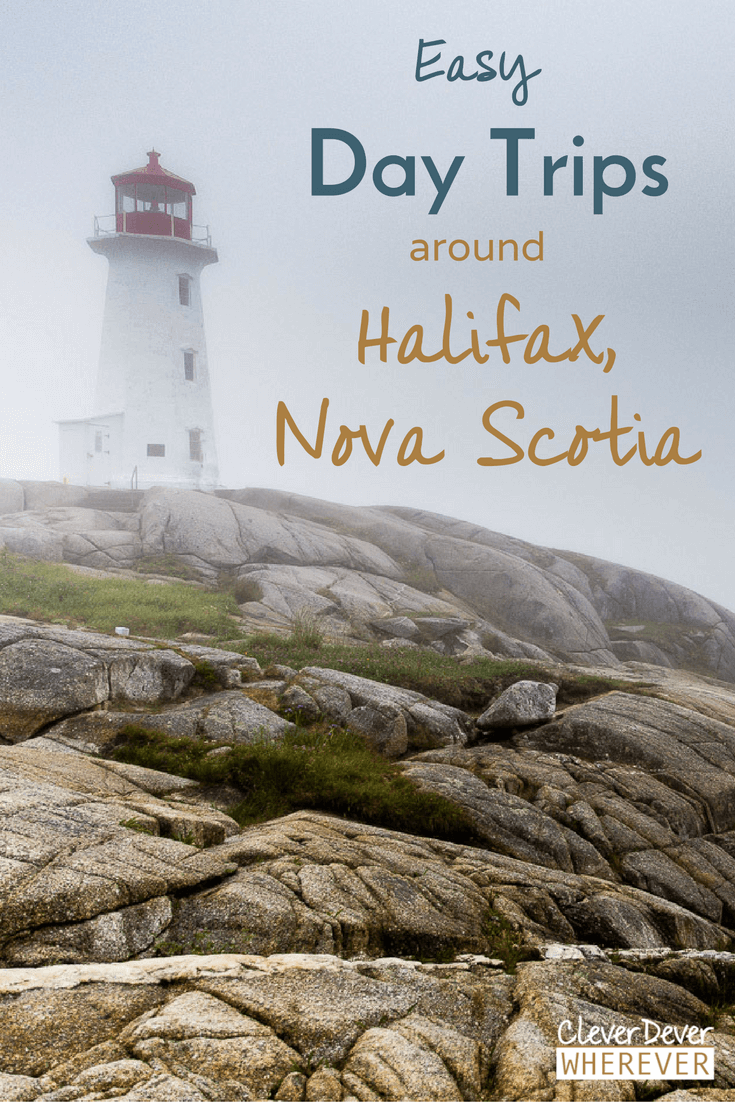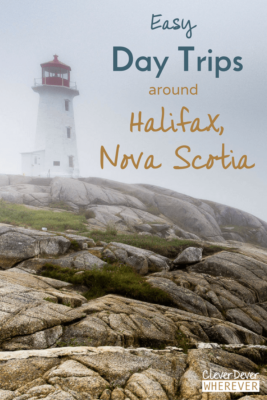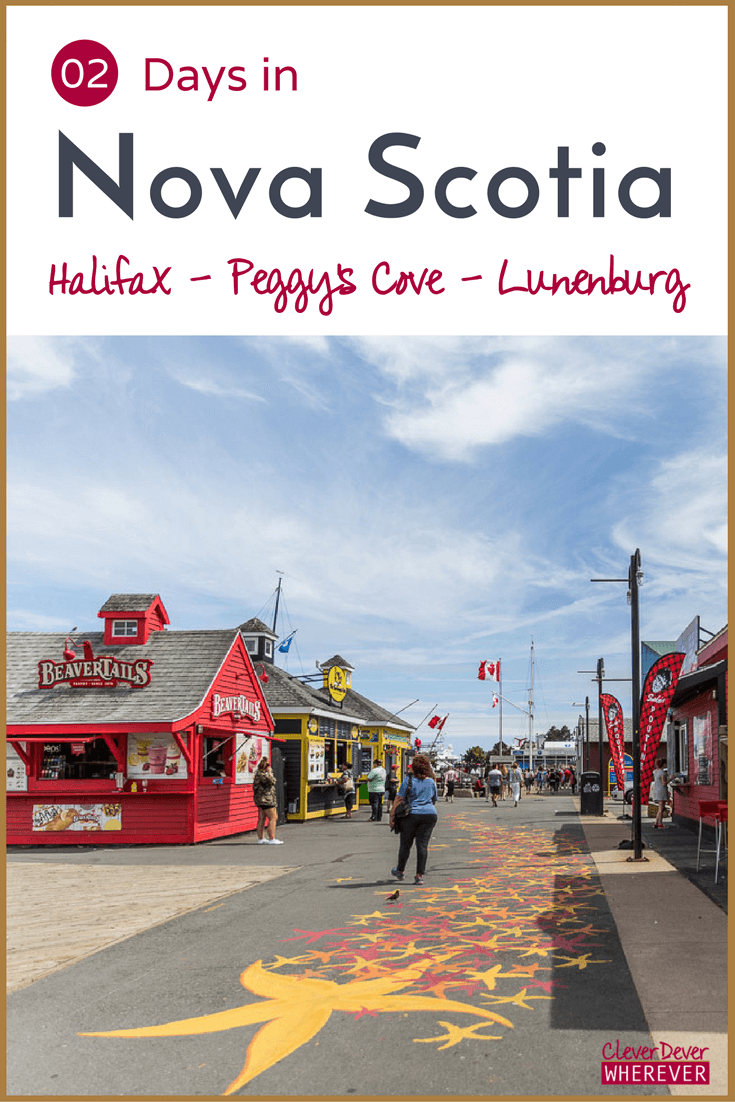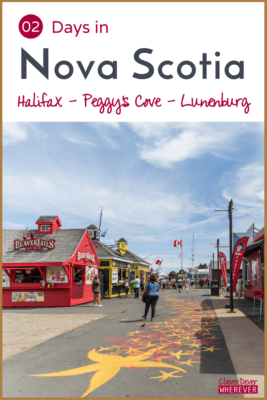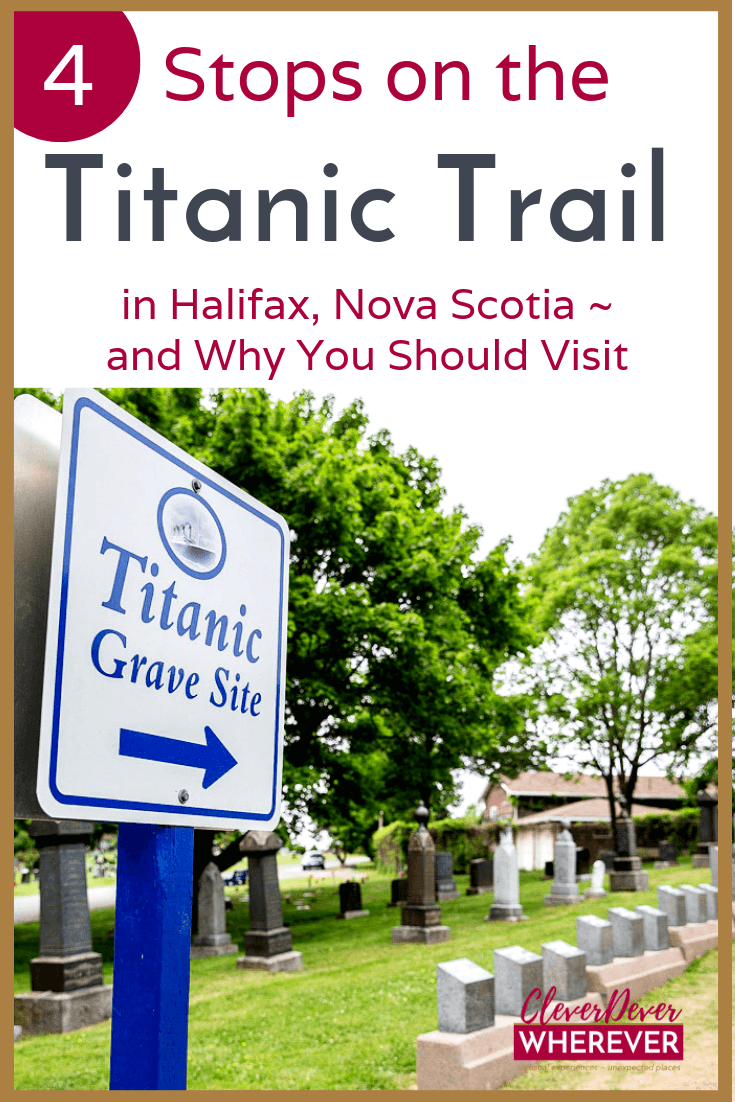 Read More
Canadian Road Trip