Wait! Did you read part one yet? No? Go read it now!
Next Stop: Belfast
A family reunion was propelling the return to our ancestral homeland, but what was really burning a hole in my travel guide was a visit to the new, huge, gleaming Titanic Belfast museum. OF COURSE I will make Seamus walk across the hallowed space where Harland & Wolff's shipyard once stood, where over three thousand men drove three million rivets into the hull of the world's most luxurious ocean liner. Where the largest movable object on earth slipped down into the water to begin her one (and only) journey.
My first visit to Belfast, Northern Ireland, was in 2005. This was before the exhibition hall was built, before anyone realized there were t-shirts to be sold. This was an era where the only nod to Titanic came in the form of a hop-on hop-off bus that stopped about 200 yards away from the waterfront while a disaffected, elderly man on a microphone pointed out three sad, rusty cranes used in the construction of the un-sinkable ship.
After a week of driving around the emerald isle (and a completely lovely family reunion in Donegal), it's the grand finale of our trip. The moment I've been looking forward to since I first read of its existence: it is time to visit the birthplace of Titanic!
The once vacant shipyard where she was built is now the site of the Titanic Belfast experience. It's a gorgeous architectural ship of dreams from the outside. And for the hungry, it houses a nautical-themed café serving paninis "inspired by the RMS Titanic" on the inside. Which I can only guess taste like social inequity and iceberg lettuce.
We head to the ticket counter and I'm more than slightly disappointed that I don't get to push my luck again as a fated passenger from yesteryear. But all is not lost; we get to stand in front of a green screen in a variety of amusing poses to be laid onto a Titanic backdrop of our choice, available for purchase once we complete the exhibit.
Titanic Belfast is well thought out and wildly comprehensive. There is no rivet left un-pounded when it comes to details across a multitude of subjects:
population movement and the industrial era of Northern Ireland
communication technology
nautical engineering
interior design
historical biography
oceanography
rope
It really does have it all. I can't imagine you could come here and not be fascinated by some aspect of either Belfast or the great ship's story.
This museum is MASSIVE. It has a RIDE inside. Like an actual you-must-be-this-tall-to-ride-this-ride RIDE. For a moment I am nervous since I hate roller coasters, I can't swim and I have no idea how this figures into Titanic history. But it turns out to be a gliding hydraulic car that wends us up and down while we watch early 1900s construction projected onto screens. It's kinda like if your living room became a ride. And you watched a lot of black and white documentaries about welding.
Seamus lasted surprisingly long at this museum. Even though initially he was humoring me, his interest piqued somewhere around the black and white film showing the launch of the ocean liner. It is projected onto the window with a background view of the exact same spot of said launch for perspective. This leads me to believe that even normal people would enjoy their visit here.
This museum takes several hours to go through. Beware though that after the viewing of Captain Ballard's NatGeo documentary featuring the barnacled wreckage, your exit from the theatre will be accompanied by the appropriate, yet irritating serenade from Celine Dion. (This is a public service announcement just so you know why you're humming that your heart will go on while you're eating curry fries later that night.)
We all know that no museum visit is truly over without some gift shopping, which fills me with confusion as I peruse the t-shirts and key chains. And why are there onesies with "Captain's Little Helper" printed across the front? Is this a good thing? I mean…that's some totally unreliable help there. Oh wait; maybe the Captain's selection of helpers was part of the problem. Everyone knows that three-month olds are useless in a maritime disaster situation, and yet here's the captain rounding up a crew of babies and giving them hot-pink onesies. That would be one thing I would definitely change when I can finally time travel and save Titanic.
Obviously bizarre souvenir tie-ins aside, I pay for my Titanic Christmas ornament. Nothing says the holidays like egregious calamity sparkling away, right there on your tree.
We exit the mother ship of museums and wander out onto the plaza. As I gaze down the slipway where she sailed away to meet her destiny on the ocean floor I feel a twinge of sadness. I've completed the Titanic Trail here in Ireland.
Until I remember there's a Titanic cemetery in Halifax calling my name.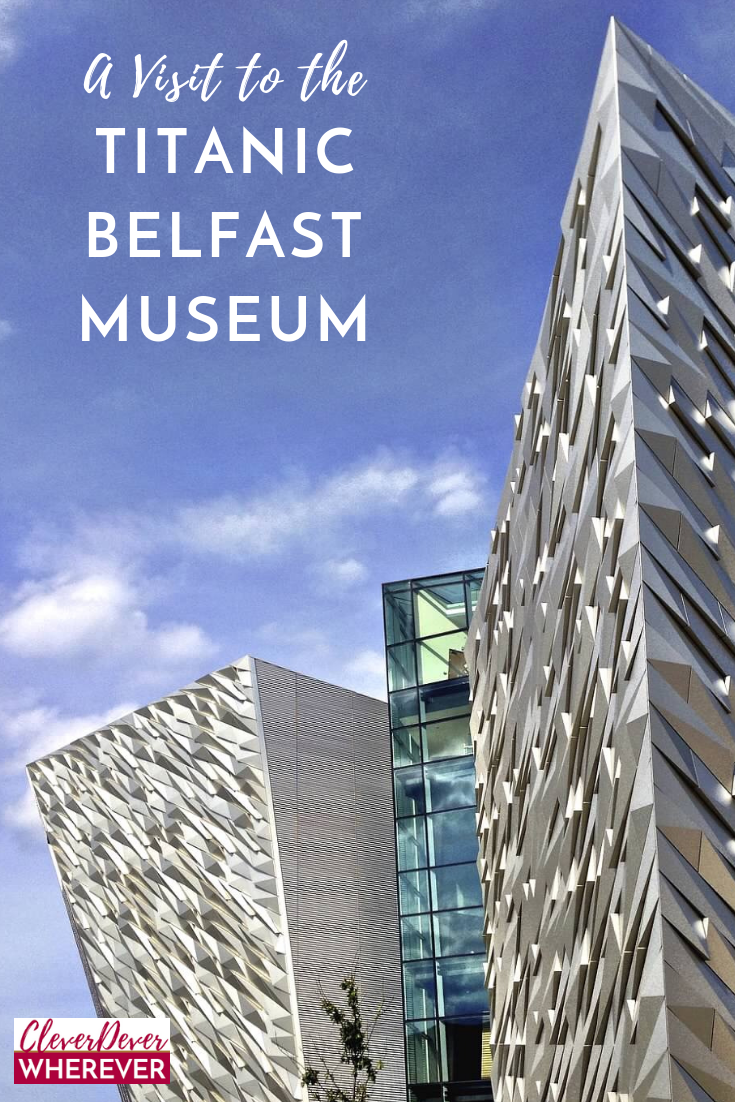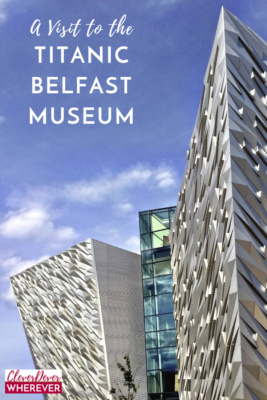 Read More About Titanic
Read More About Ireland