Cong, Ireland is one of my favorite places in the world. It's a dreamy fairy-tale setting with an ethereal vibe that stays with you long after you've departed. And though Ireland has no shortage of quaint villages, Cong is at the top of that list PLUS it has the distinction of being the setting of the famous John Wayne movie, The Quiet Man.
During our stay there, we took a boat trip to the Isle of Inchagoill, where we had the good fortune of being entertained by Mr. Martin Noone, a lifetime resident of Cong and accomplished accordion player of 80 years. He was an extra in The Quiet Man back in 1951, which was filmed in his hometown. He was kind enough to talk to me about his life and his favorite spots in Cong, so let's get to know him, shall we?
What do you most like about your village?
Cong is the most beautiful place in the world. The quiet countryside and our friendly villagers is the reason I truly love this little piece of Ireland. It is an Island in itself and an escape from the busy lives we hear so much about.
Where else in the world have you lived?
I lived in London for one year when I was much younger but Cong has always been my home, so a year away was enough.
Throughout your life, what have been some of your most interesting jobs?
Working with the Forestry for 20 years was a joy. I am a farmer and have been so all my life, working on the family farm. I looked after the greens on the Ashford Castle golf course from the summer of 1972 to 1982. I still do a little farming and I no longer work with the Forestry, so I am delighted to be asked to play the box accordion on the Corrib Cruise boat to entertain the castle guests. This sails daily and I enjoy meeting the guests.
What was your favorite memory from working on the set of The Quiet Man?
I have so many memories of that special time in my life. But I have to say meeting Maureen O'Hara was the highlight.
How long have you played the accordion? Where else have you played?
I have played the accordion since I was 4 years of age, so over 80 years. I have played with local bands, we played in the dance halls of the west of Ireland of long ago.
What is one of your biggest challenges or obstacles?
Living in Cong is the perfect life for me but as I'm getting older I would rather not drive as often on the roads, buses to and from Cong are a little infrequent. There is no train station in Cong. This is the only obstacle I have in life. I am blessed with good health, a wonderful family and friends. God has been very good to me.
If someone was visiting your town for the first time what would you recommend they see? Do? Eat?
I would recommend a cruise on the beautiful Lough Corrib and visit to the Island of Inchagaoill. The woods around Cong are picturesque, we have beautiful walks. The village is steeped in history, we have Kelly's Cave, The Augustinian Abbey ruins, The Monks Fishing Hole and the Pigeon Hole. These and many other sites around Cong make our village one of a kind.
Ashford Castle is a once-in-a-lifetime visit so dinner at the castle would be very nice.
Martin's Recommendations:
Do
See St. Patrick's original church when you take a Lake Cruise on Lough Corrib
Take a boat trip to Visit the Isle of Inchagoill
Explore what makes Cong one-of-a-kind and Hike to Kelly's Cave
Dive into Cong's history at the Augustinian Abbey Ruins
Eat
Indulge in a delicious Dinner at Ashford Castle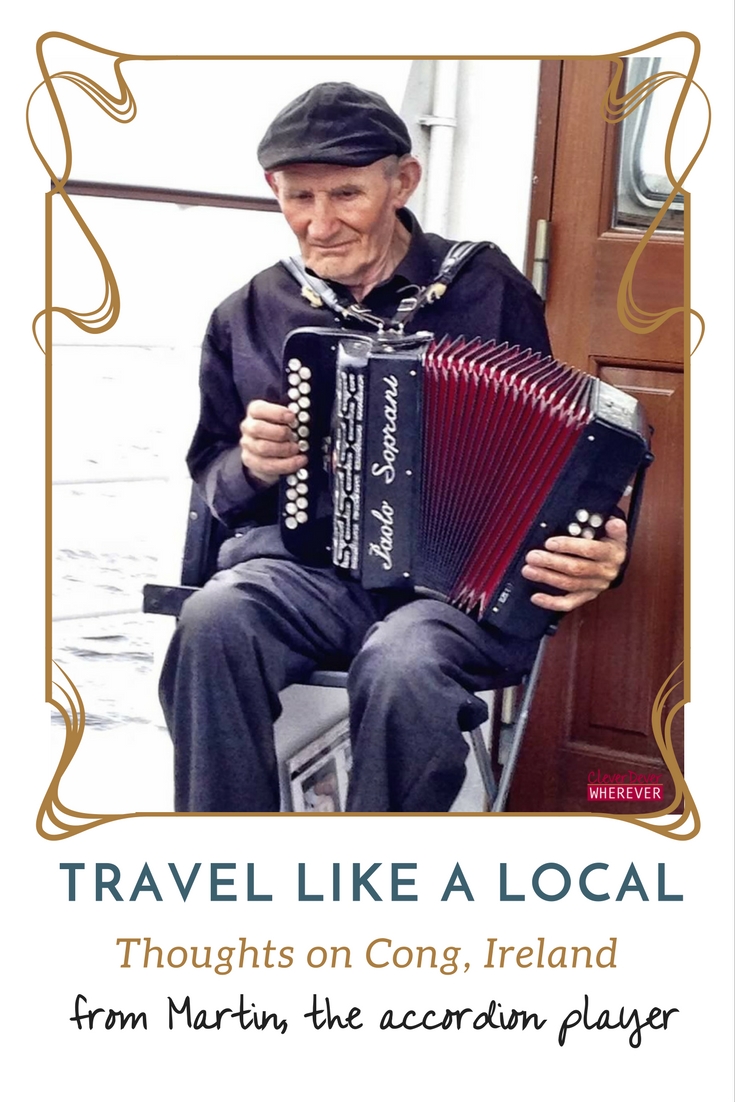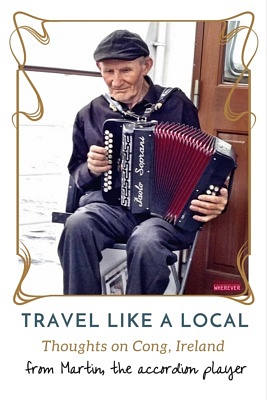 Read More About Cong, Ireland