Heading to Greece (or a Greek restaurant) for the first time? New to Greek food? Here's a quick rundown on a handful of the most popular dishes you'll come across.
Greek food varies somewhat from region to region. These highlights are based on some of the most common dishes found on the island of Santorini (the restaurants referred to below are all in the village of Oia), but you'll find similarities wherever you eat. You can read my guide to Santorini restaurants here.
Greek Food – a Quick Primer
*Note that as I'm a pescetarian, no meat dishes are on this list. Usually those are fairly easy to understand on any menu.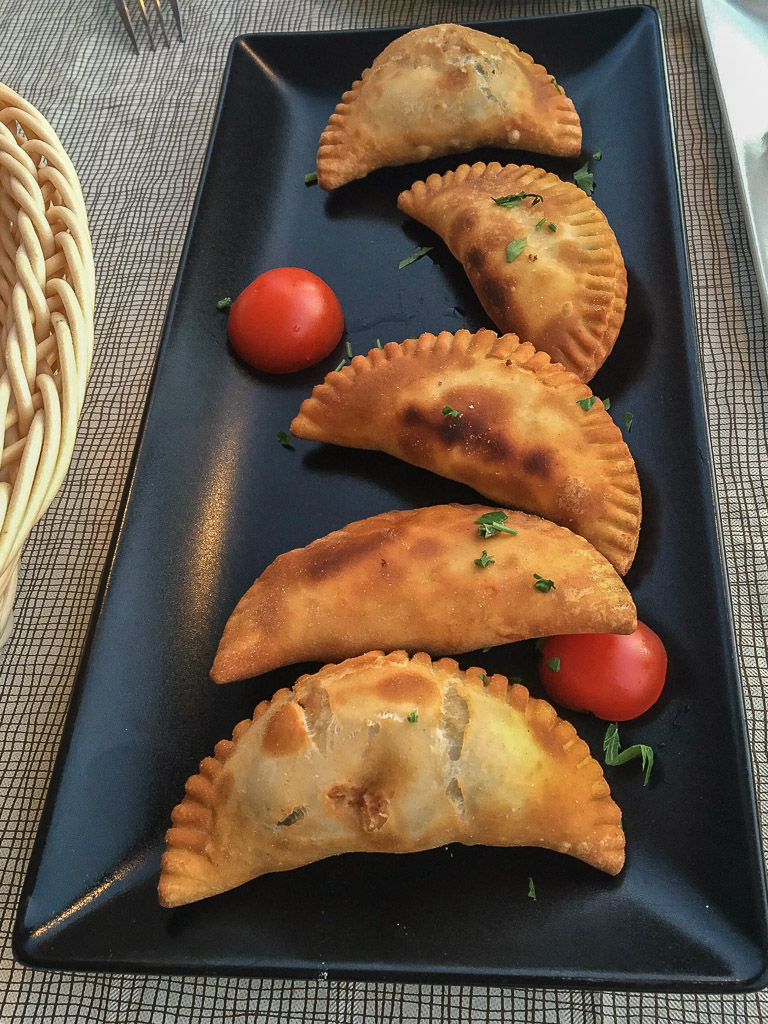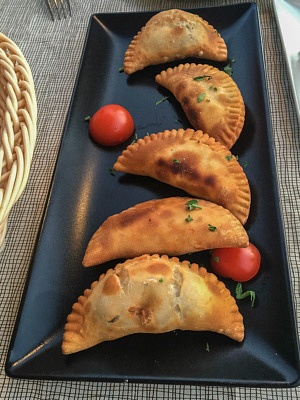 Cretan Pie – the ones served on Santorini tend to be half-moons, filled with Mizithra and other delicious Greek cheeses, fresh spearmint, and served with honey. Other versions use phyllo dough to make individual pies or layers cut into squares.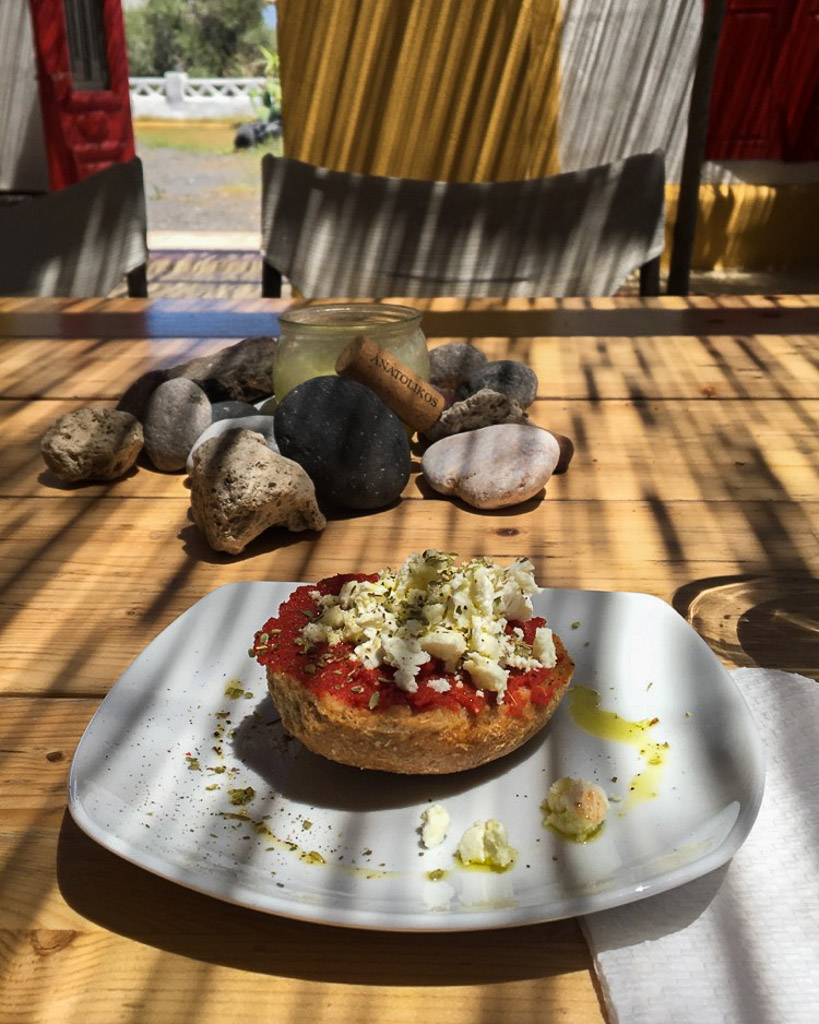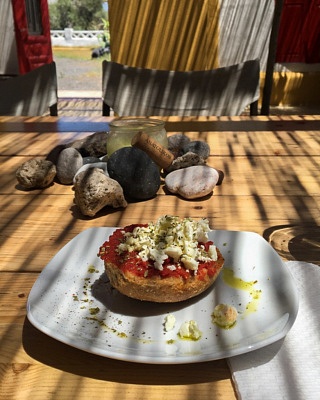 Dakos Salad / Cretan Taco / Bread Rusk Salad – This shines because of the tomatoes on this island and I am seriously telling you they are like no other tomatoes I've ever had. Grown in volcanic soil, these rich, sweet, earthy gifts from the gods are exquisite here.
For this salad, tomatoes are crushed fresh into an almost-paste with capers and spread on hard barley bread. It's then smothered with feta or chloro (the fresh goat cheese made on Santorini). Finished with a heavy sprinkling of herbs and olive oil, this is not for anyone with weak teeth (that bread takes a little work). But the flavors will blow your mind. My favorite was actually at a winery we visited (Gaia, down by the sea) during our foodie and wine tour, but Ochre also had a good one.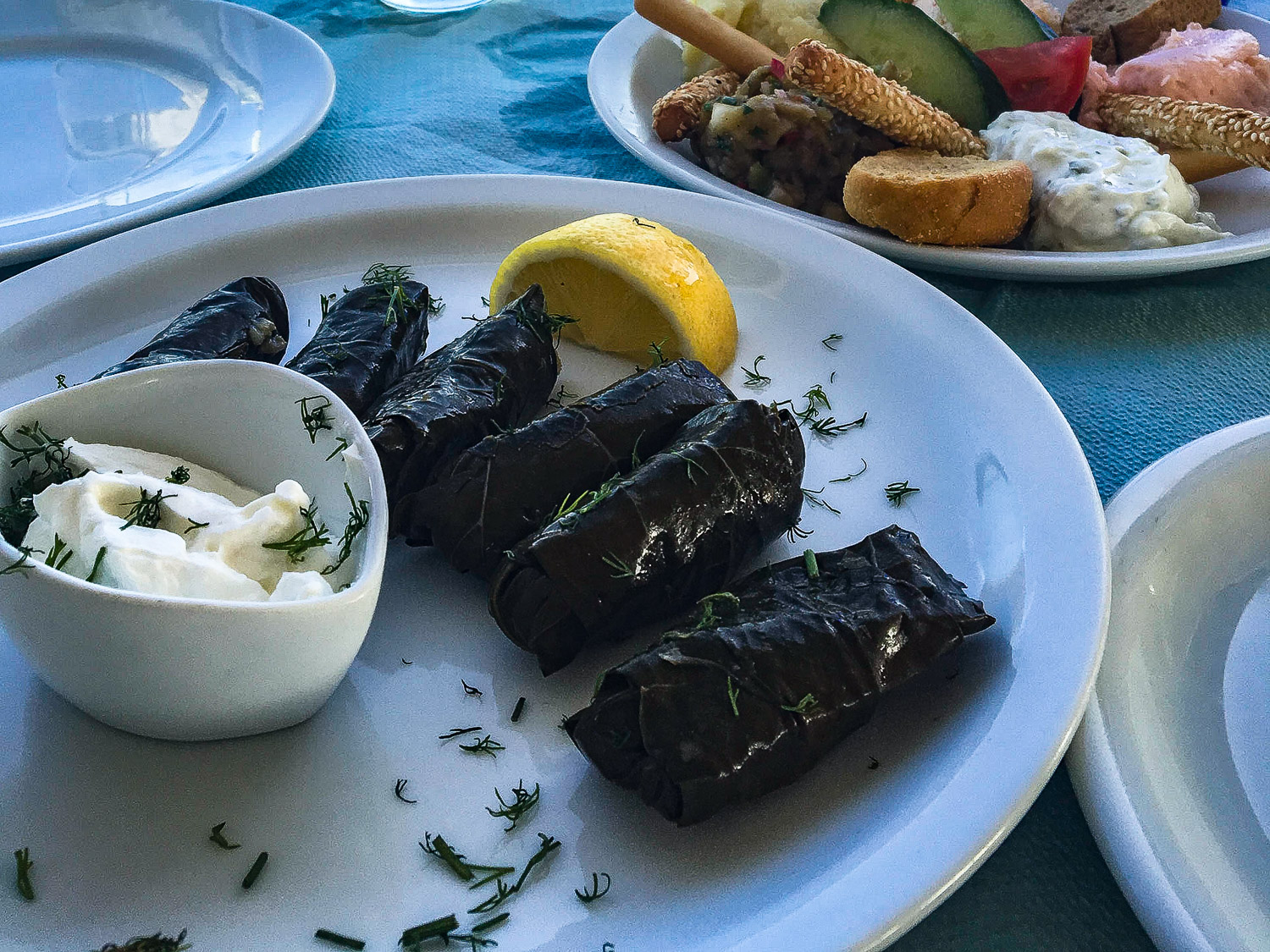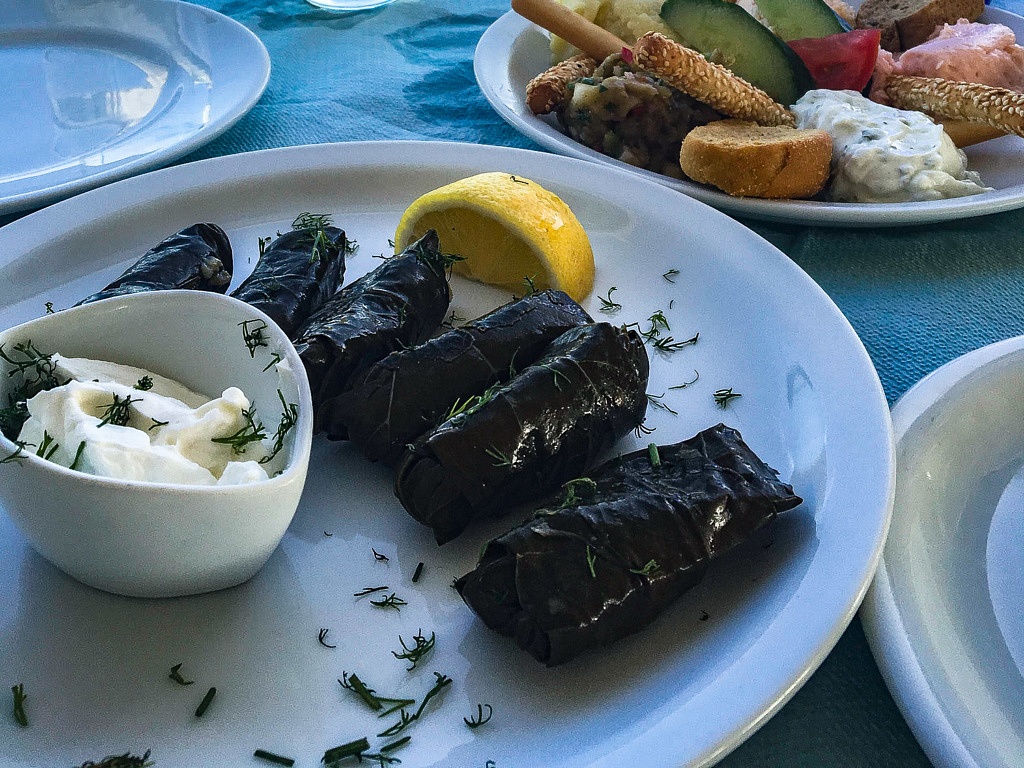 Dolmas / Dolmades – always check if they have ground meat in them or not, since those are two very different experiences. Some of the more touristy restaurants serve them straight from a can, which you could get at home only without the nice view.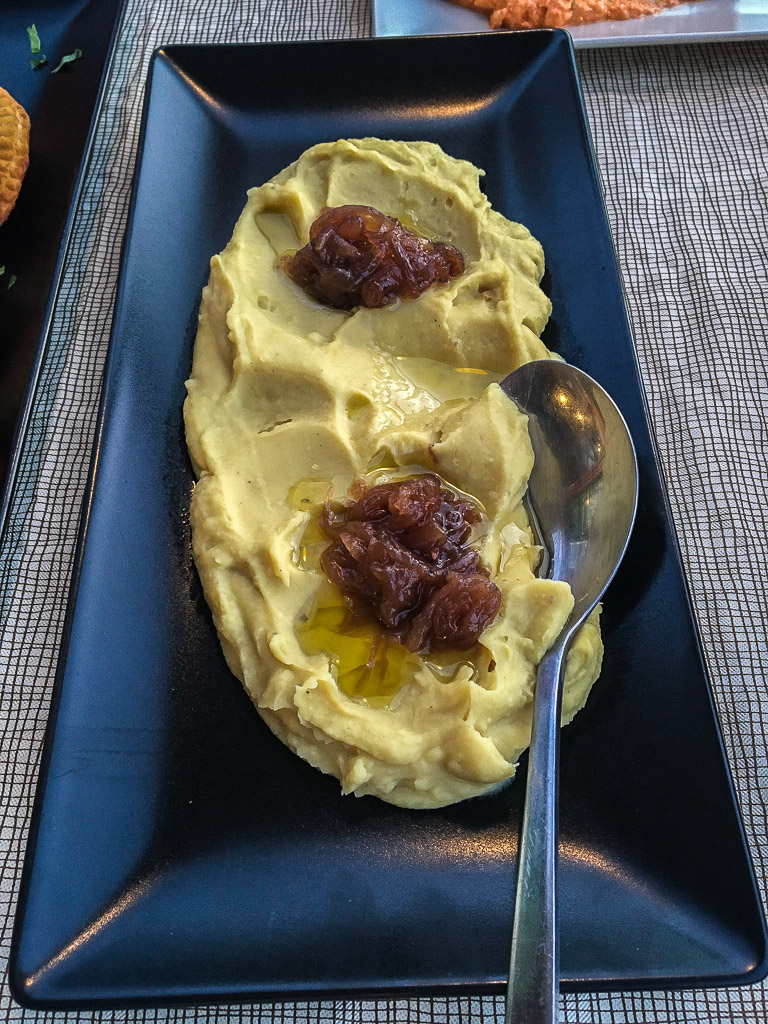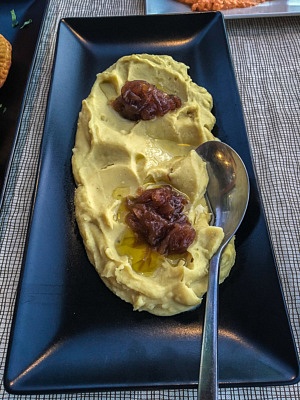 Greek/Santorini Fava – not fava beans but puréed split yellow peas, this creamy dip is usually served with onions and olive oil and is great with bread or straight from the fork.
Greek Salad – the most common version is often made without lettuce. Tomatoes, feta or chloro (fresh goat cheese), cucumbers, red onions and olives are dressed with oregano, lemon and olive oil.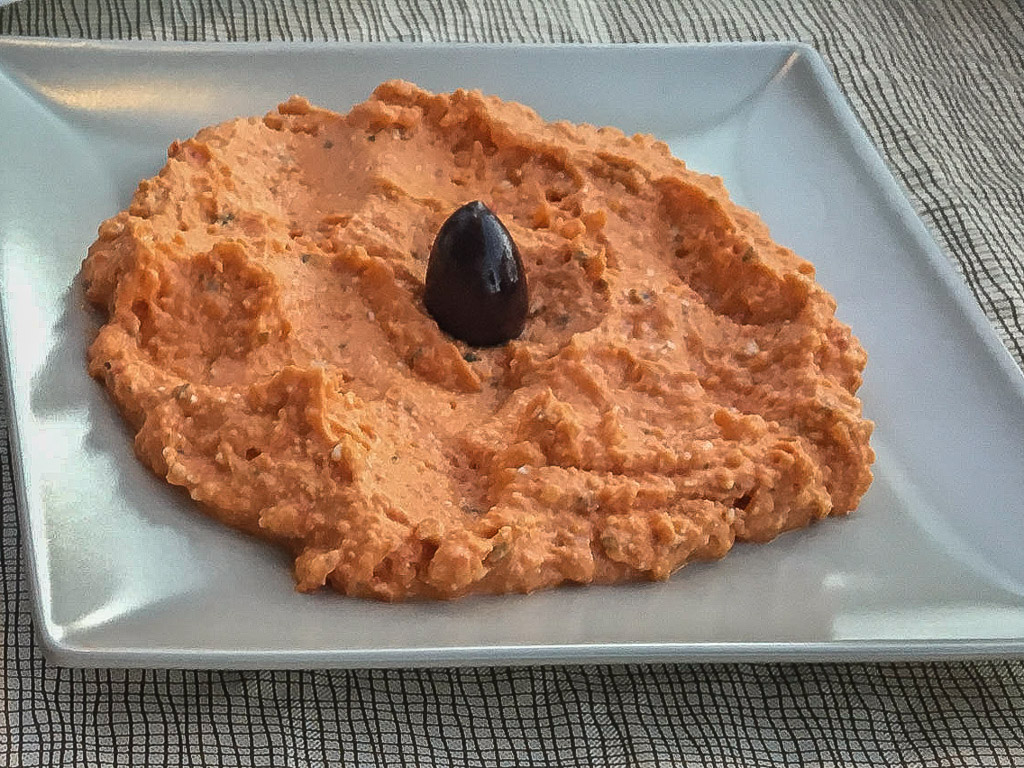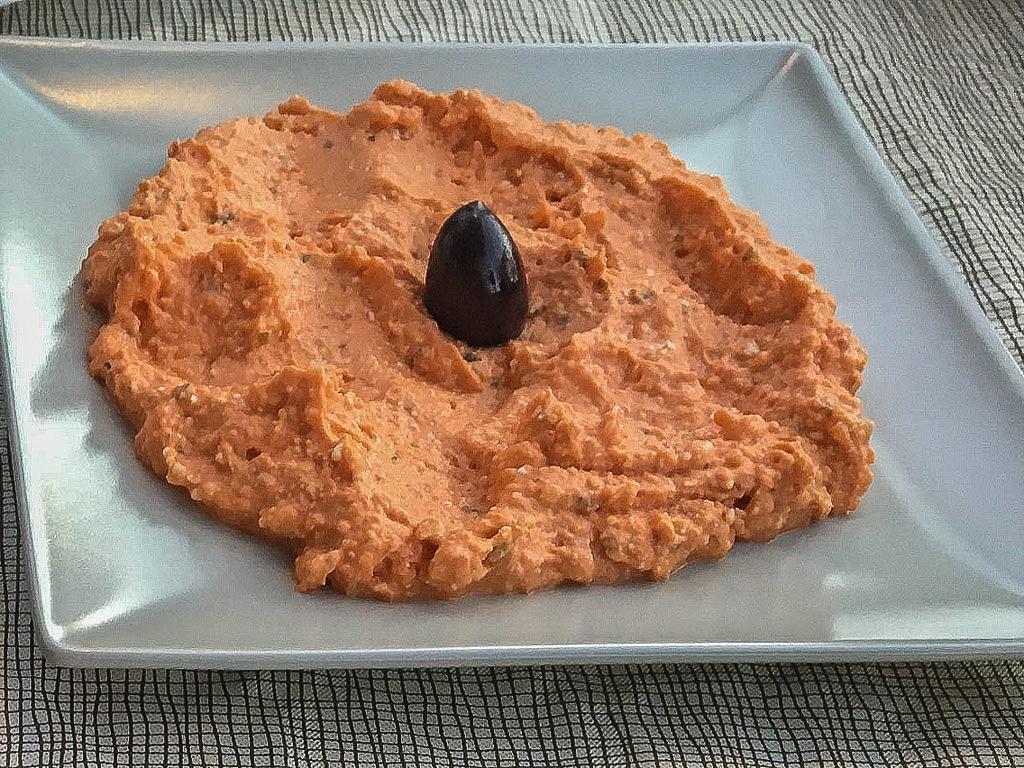 Htipiti / Tirokeftyri – This roasted red pepper and feta cheese spread is so good I want to smear it on everything. EVERYTHING! Sometimes it packs a kick, depending on who makes it.
Melitzanosalata – Baked until the eggplant begins to melt, this creamy dip is pulsed together with garlic, red onion and lemon juice. Delicious with crusty bread or pita.
Mezze – refers to a platter or selection of several appetizers or finger foods eaten prior to the main meal. Items like stuffed grape leaves, spreads like hummus or tzatziki with pita, olives, etc.
Moussaka – traditionally a ground meat dish baked together with ingredients like mashed potatoes, eggplant and béchamel sauce, you can sometimes luck out and find it sans meat. Alkyona (see my restaurant guide) is one such place. It's super filling, so go hungry.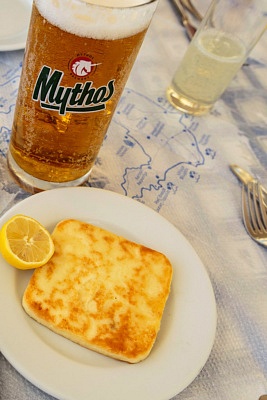 Saganaki – most people recognize this flaming cheese dish because, well, anytime your meal is on fire it's hard to miss. Golden and bubbling, this firm cheese is first fried up, then doused with Ouzo (the local licorice-flavored spirit) and torched. The "Opa!" inducing dish is extinguished with fresh squeezed lemons. Eat it immediately before it gets hard and cold.
Skordalia – Basically garlic mashed potatoes. Though when I was staying on the Dodecanese island of Nisyros, their version had minimal potatoes replaced by crushed almonds which I prefer. Good restaurants have more creamy garlic than potatoes.
Spanakopita – another Greek dish many are familiar with, this flaky, savory pastry rolls phyllo dough around cooked spinach chopped together with onions, dill, feta, and egg.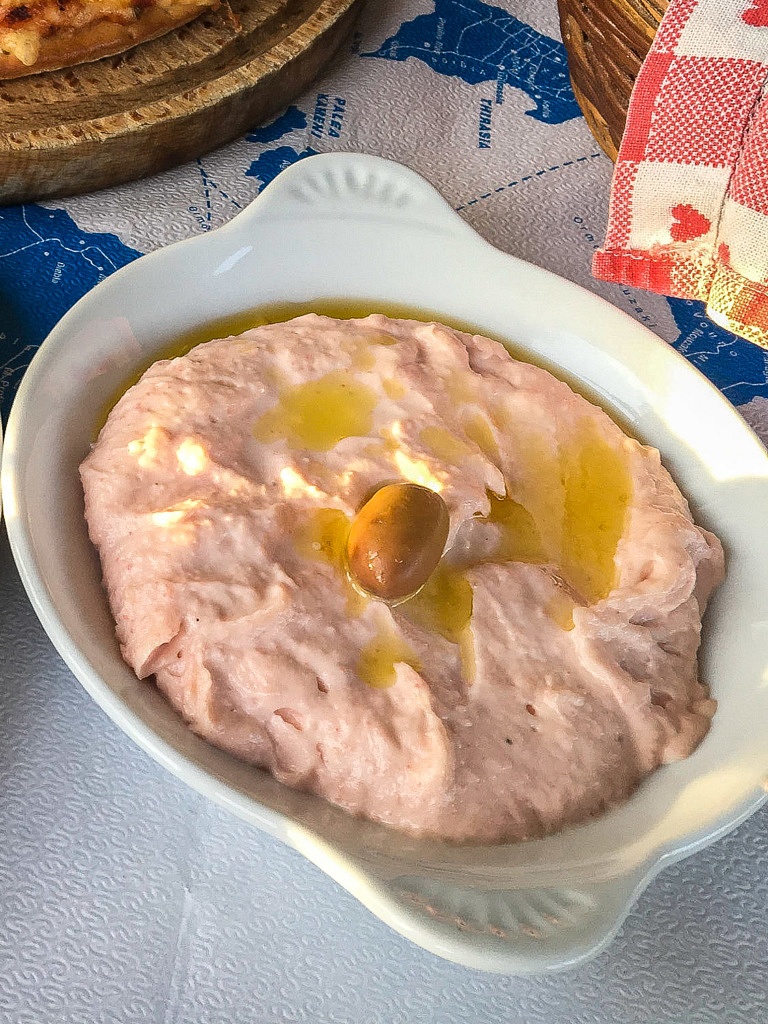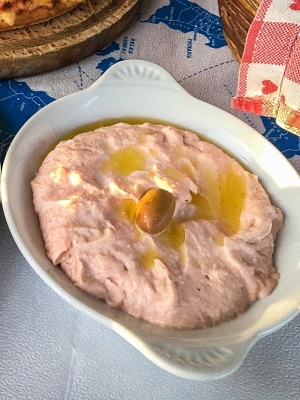 Taramasalata – an acquired taste that I absolutely love when it's fresh and made well. This salty (usually) pink dip combines cured fish eggs with olive oil, lemon juice and a starch base like potatoes, crushed almonds or bread soaked in milk. My favorite version is at Alkyona.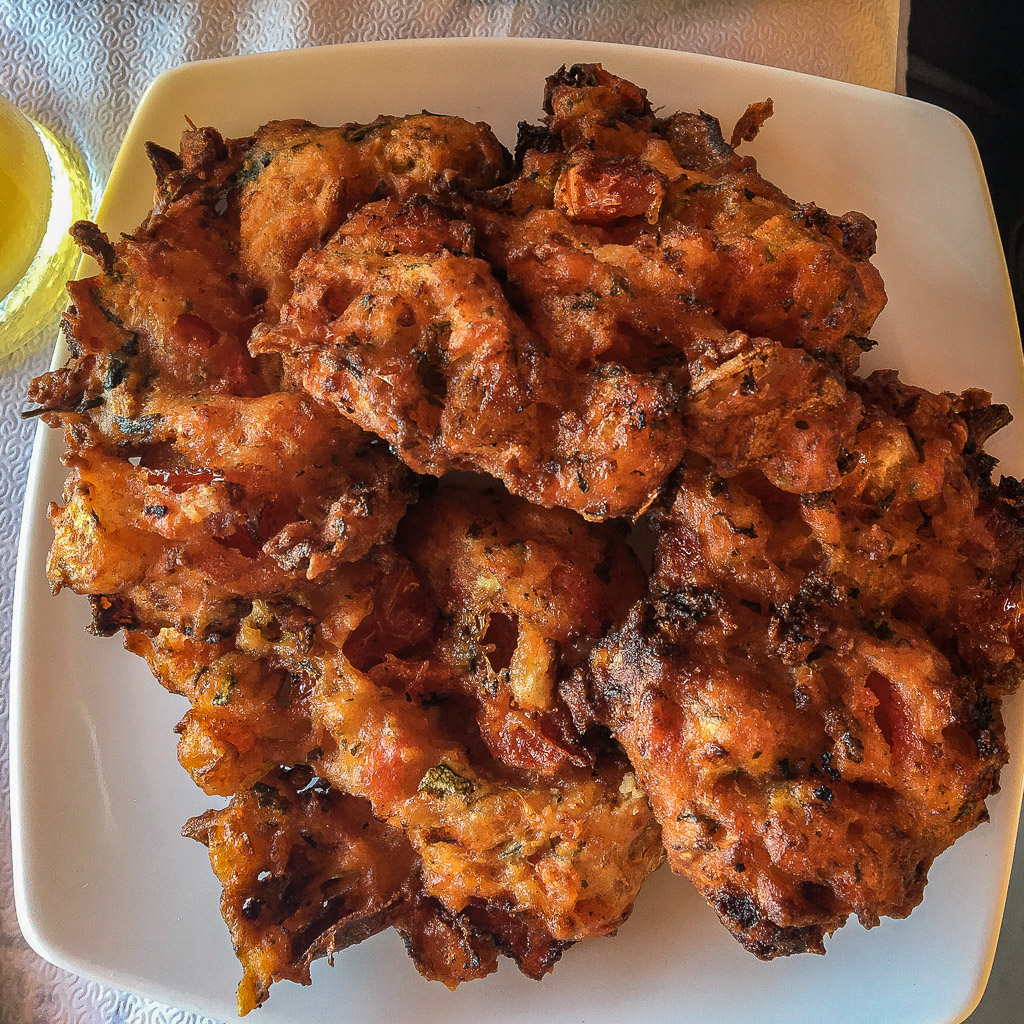 Tomatokeftedes – another gem, the fresh tomatoes of Santorini make this dish insanely good. These tomato fritters are created by mixing the chopped crimson fruits of the island with herbs, onions and sometimes feta, then battered and deep-fried. The best ones I had on the island were at Dmitris at Ammoudi Bay.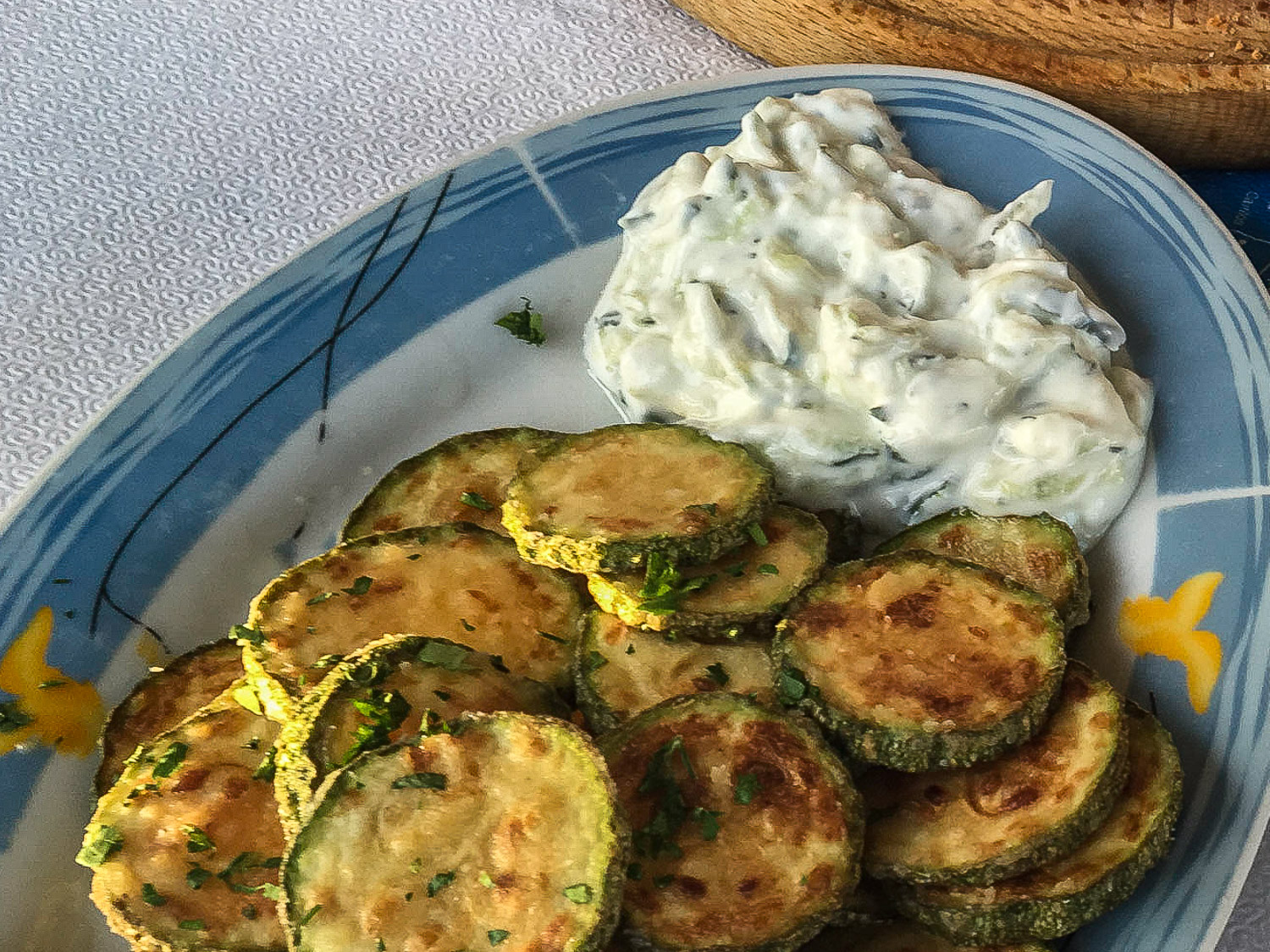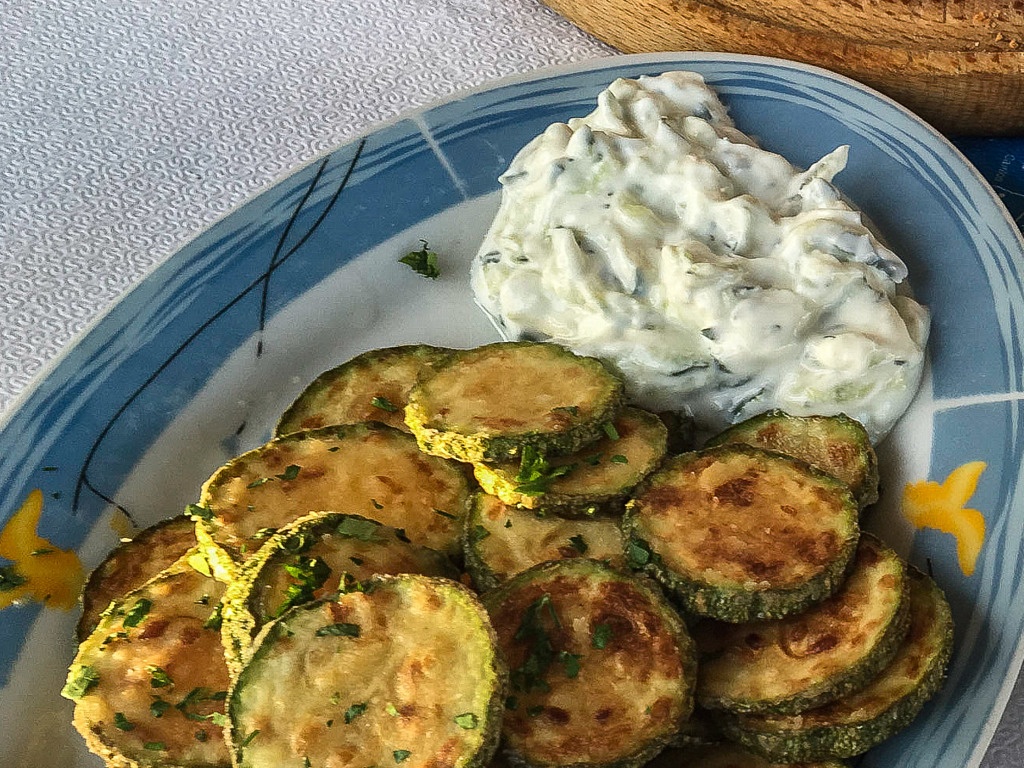 Tzatziki – a yogurt dip with dill and garlic is the perfect accompaniment for nearly every dish on the island.
Do you have a favorite Greek dish I didn't mention? Tell us all about it!