There's a crazy legend in the Hungarian wine region of Eger about "Bull's Blood." The story expands and contracts depending on who's telling it, but the basic gist is that the Magyars won a battle against the Turks based on being drunker and more slovenly than any other army in history.
Walled up in the Eger castle, a loss to the approaching Turks seemed inevitable. In one of what might possibly be the most "well, let's drink because soon we die!" moves, the Magyar soldiers dumped all the wine they could find into one large vat. For days they drank deeply from it, growing inebriated and soaked with red wine.
When the Turks arrived to siege the castle they were met with an army of raving drunk Hungarian lunatics ready to throw down hard. Their beards and tunics stained and dripping with wine, the Turks concluded it was from slaughtering and drinking the blood of bulls. Obviously. They retreated and Castle Eger was saved.
Hence the red wine blend "Bull's Blood" was born. True or not, it's a fabulous story and possibly useful in the event you don't know how else to scare someone away from your home.
Visit the Hungarian Wine Region of Eger and Tokaji
My visit to the Hungarian Wine Region of Eger and Tokaji was filled with smoked cheeses, Bull's Blood (and other red and white wines) tastings, and lots of the sweeter signature amber wine Tokaji.
We overnighted in Tercal at the Hotel Grof Degenfeld, which was a bit of a faded beauty but has an excellent restaurant.
Highlights:
Eger –
St. Andrea Wines (try the Bivakér)
Macok for lunch (seriously don't miss this place, it was some of the best food I had in Hungary!)
Nimród (I like the 100% Blaufrankisch)
Tokaji –
Oremus Vinothéca for tasting Tokaji, the lauded Hungarian Dessert Wine.
My fav was the 5 puttonyos (a sugar measurement) that was not too sweet. Bonus points because their cellars are gothically fun to photograph, see pics above.
**While I'm sure you can set up visits in wine country on your own, we chose to use the services of a local tour company. We did a two-day escorted tour with Taste Hungary. They were responsive, thorough and their guide Mark was fantastic.
Disclosure: As a Booking.com Associate, I earn a small amount from qualifying purchases. However, I don't recommend anything that I don't personally love.
Have you been to Eger or Tokaji? Do you have a favorite winery to visit?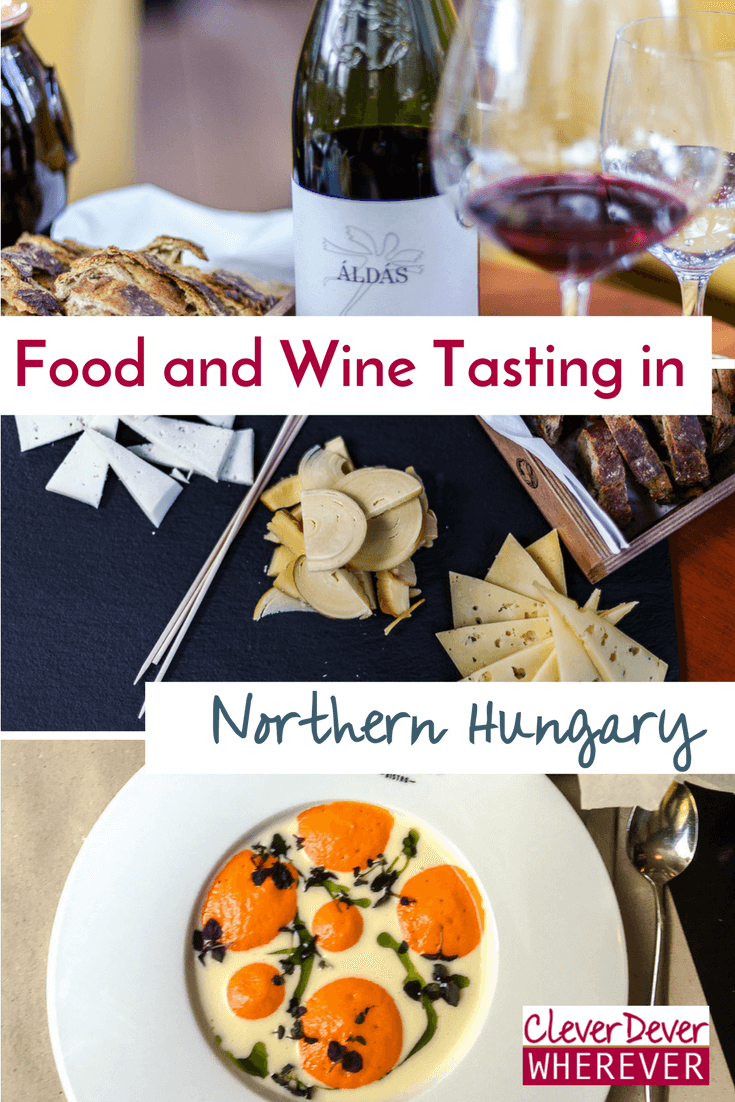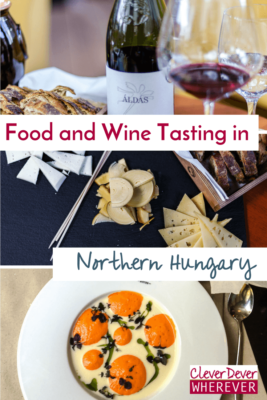 Read More About Hungary