Buda or Pest? Buda, hilly and regal, provides a spectacular backdrop for walks along the Danube. On the Buda side, the golden Castle glows like a crown on the hill, overlooking its hipper, more urban sister, Pest. If this city were an episode of Downton Abbey, Buda is Lady Mary – stately, imperialistic and beautiful; and Pest is Sybil – precocious, fun and edgy.
I spent three days in the city and most of my time in Pest. The Chain Bridge, which connects the two cities, makes for a great walk and an easy entrance into Buda.
But if you only have a day or two to spend in this Hungarian capital, I've got some ideas on things to do in Budapest. Okay, actually only Pest. What can I say? I always liked Sybil better.
Stay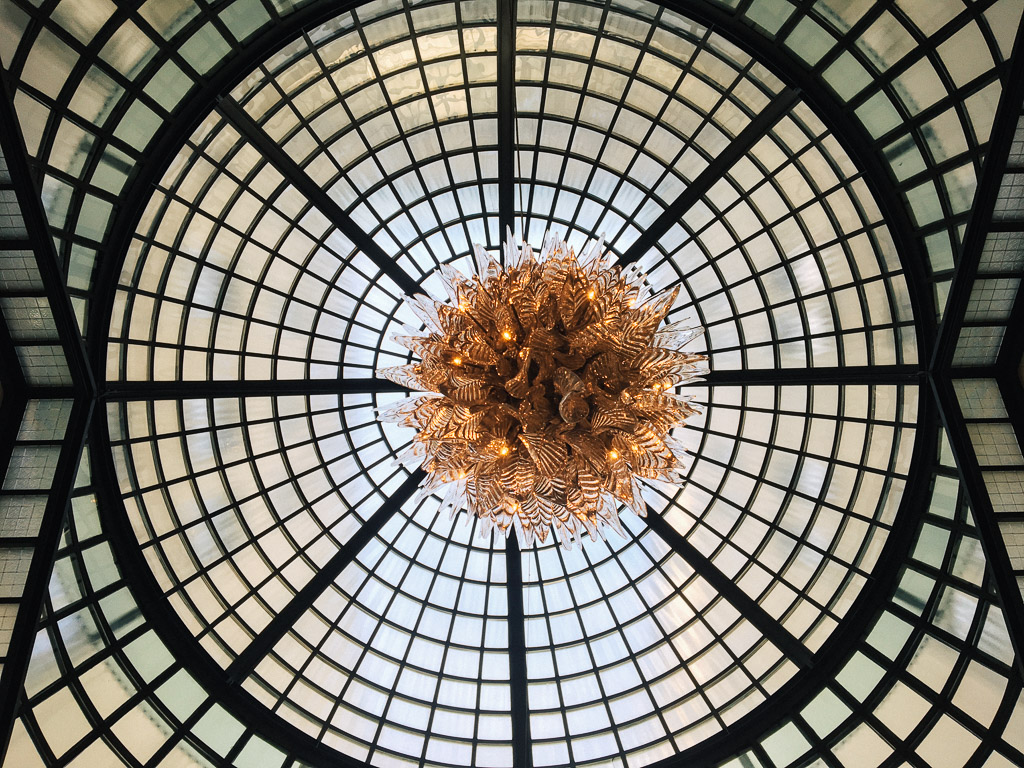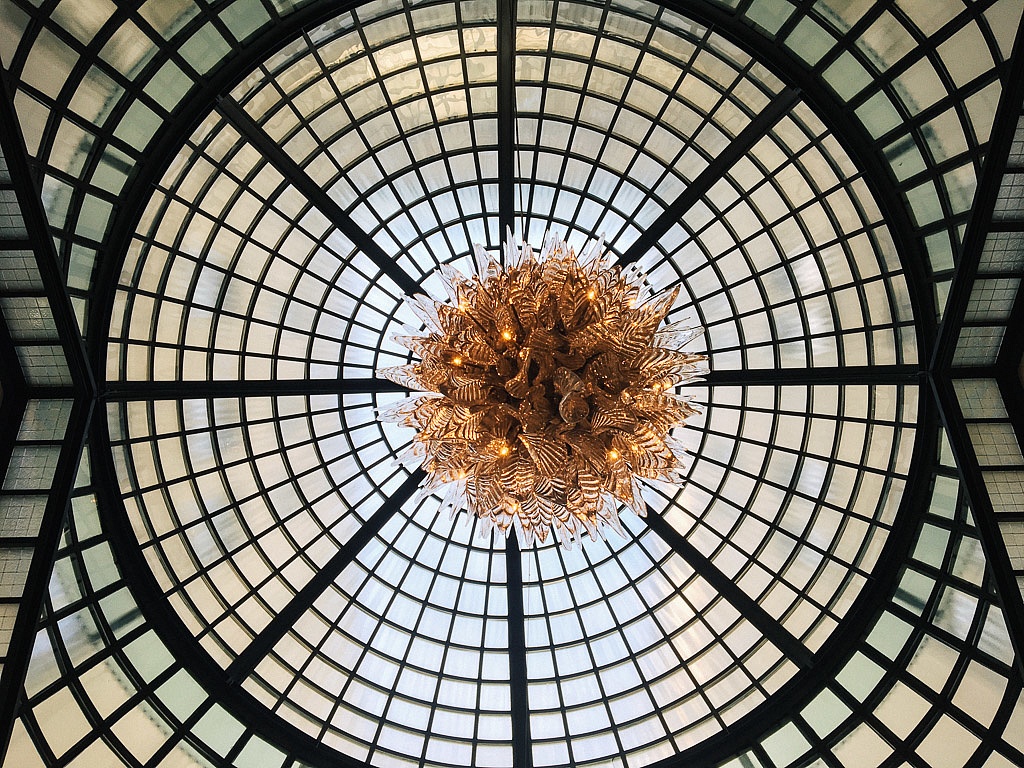 Four Seasons Hotel Gresham Palace: Everything about this art nouveau building is lavish. If you can afford the splash-out, the location is excellent and the service above and beyond. Ask for a room overlooking the Danube.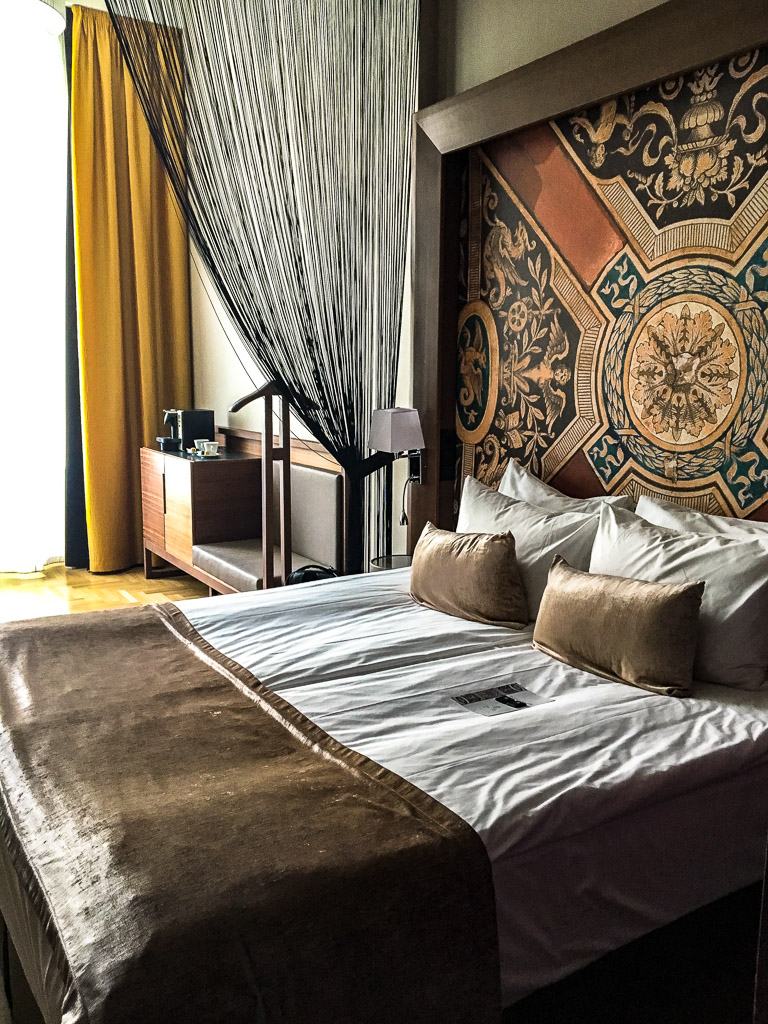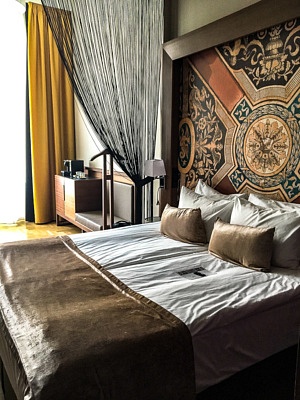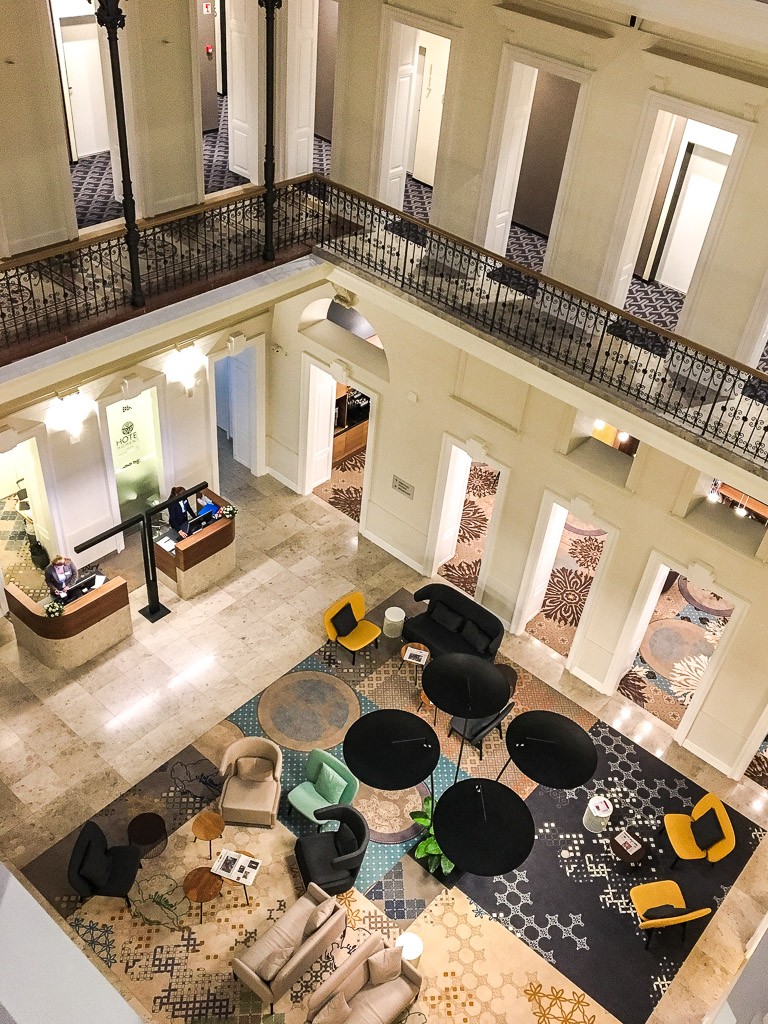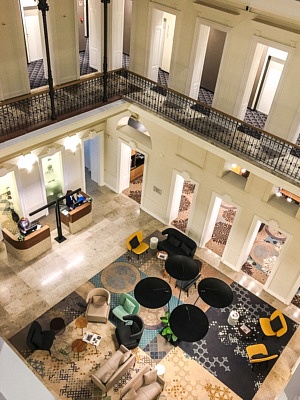 Hotel Moments: Directly on Andrássy Avenue, this chic but affordable hotel is in the middle of everything. You can walk to so many little restaurants, bars or just feel like a local strolling in the heart of Budapest's vibrant city scene.
Eat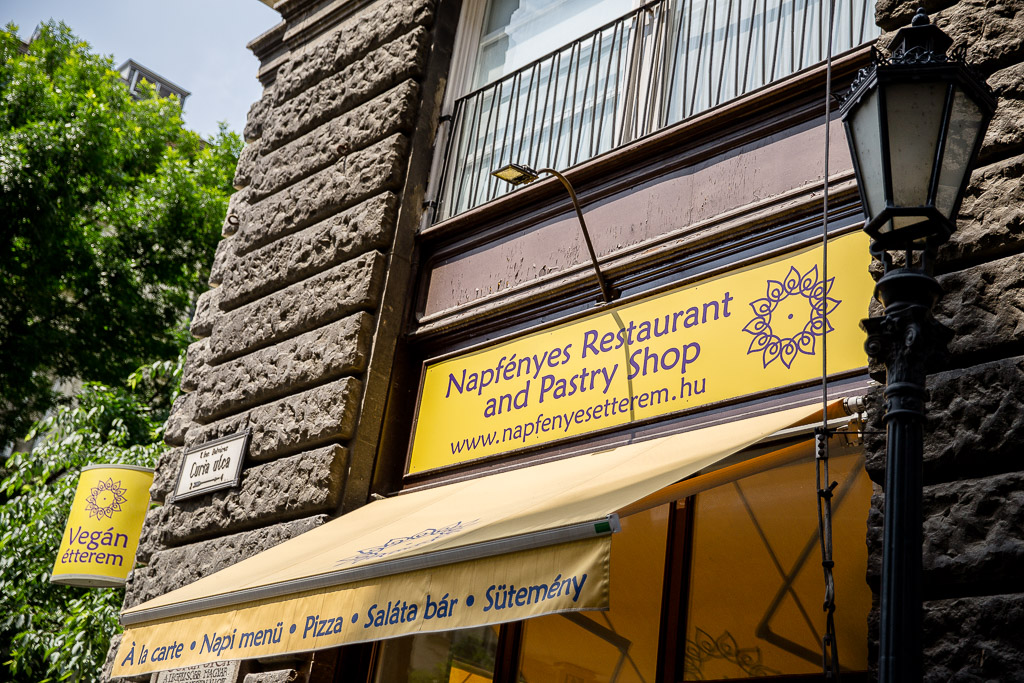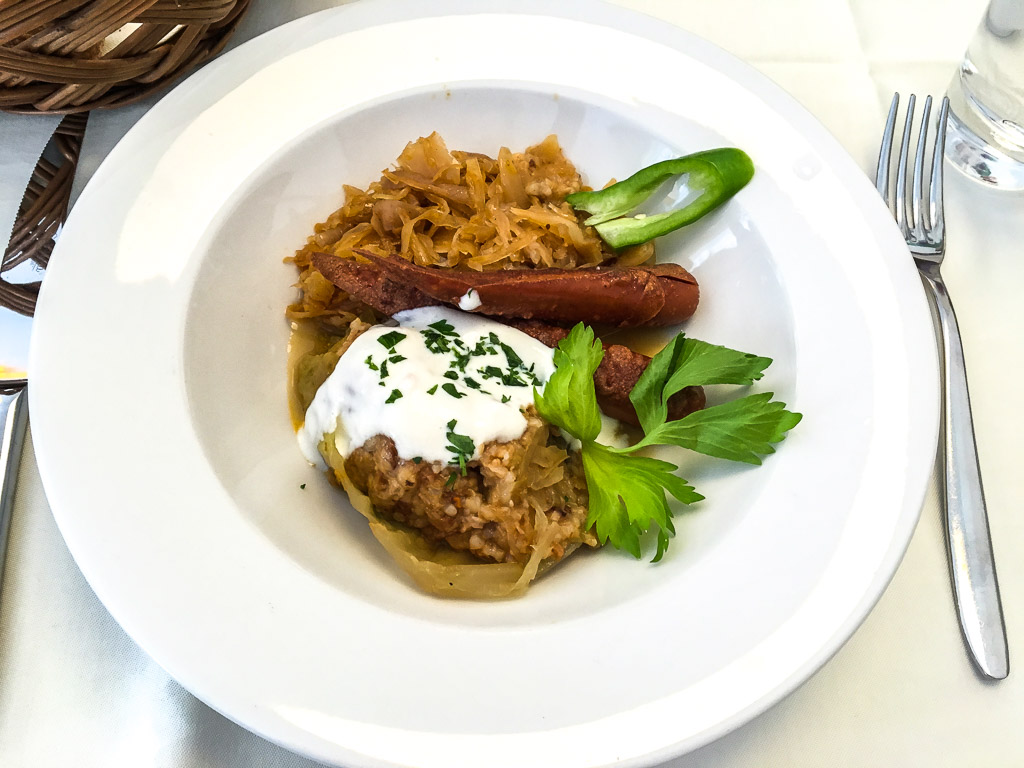 Napfényes Vegetarian Restaurant: If you don't eat meat but still want to try the famous Hungarian Goulash, this here's your place. They also have dishes like the above stuffed pepper, which was really well done. Or just order their pizza because you hate trying new things.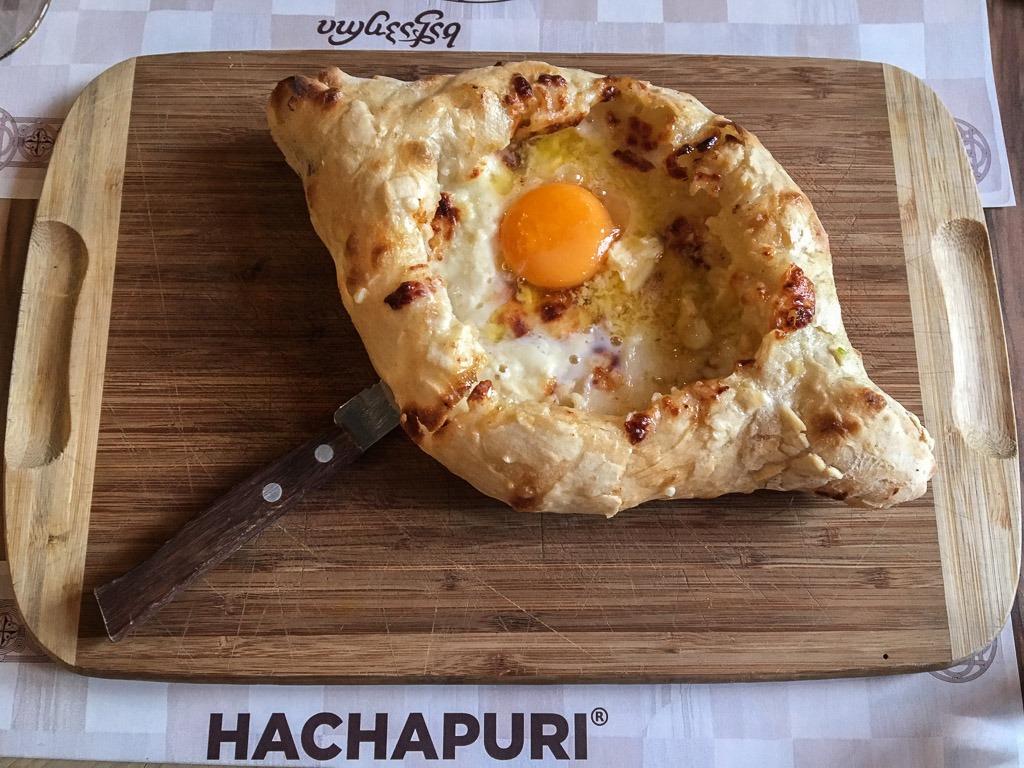 Hachapuri: Very near to Hotel Moments is the magnificent Hachapuri Restaurant. I say magnificent because Georgian food is one of my favorite cuisines and I rarely get to eat it. But look at this. It's gobs of cheese, baked into bread topped with a golden egg because we deserve it.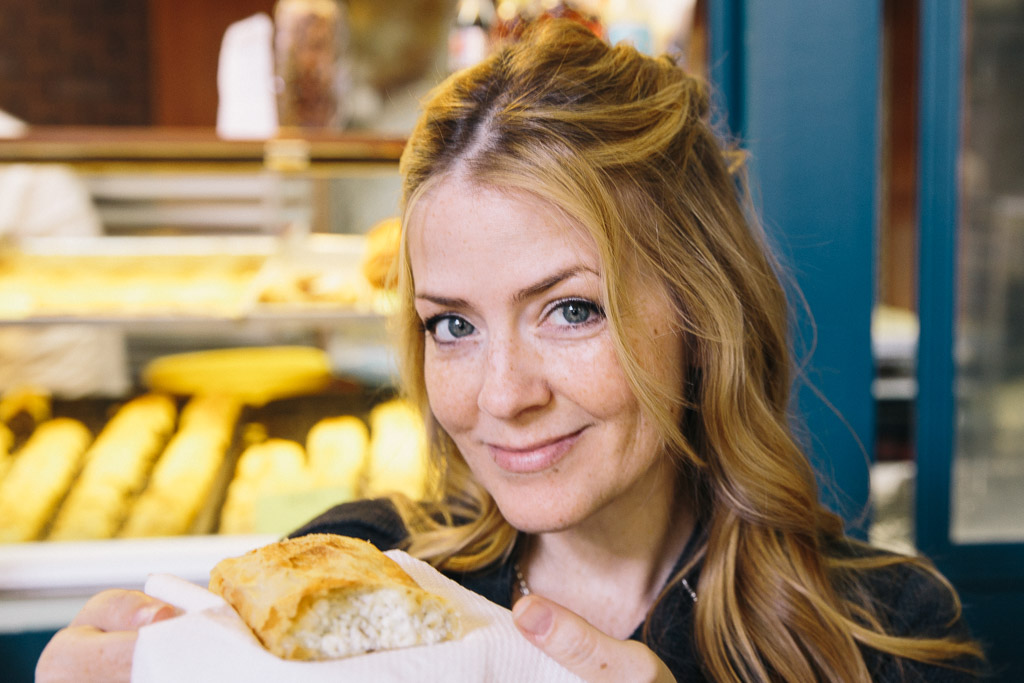 Savory Pastries from Central Market: Or anything from Central Market really. There are lots of food stands to satisfy whatever kind of Hungarian craving you may have.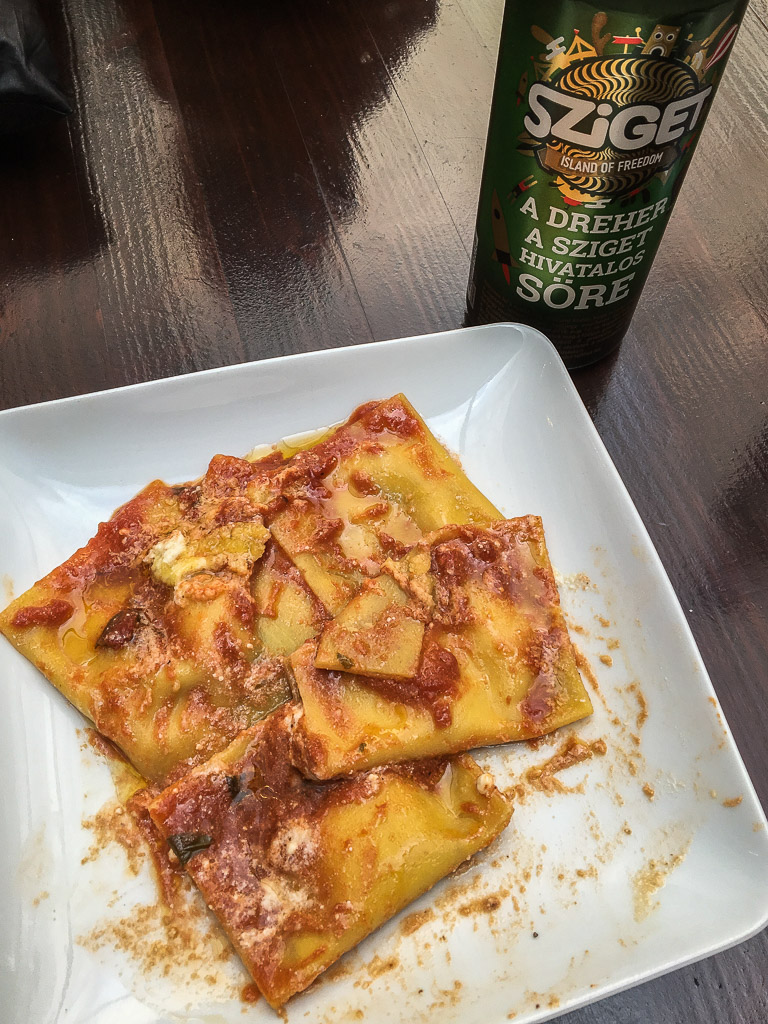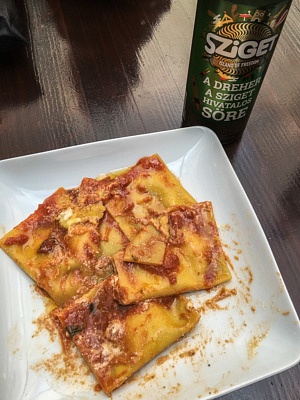 2 Spaghi: This little joint in Gozsdu, the Jewish neighborhood, was almost like Italian fast food. But it was fan-flipping-tastic. Everything was super fresh and made in-house.
Each day there are different pastas available and you get to select which sauce you want. I picked a walnut mascarpone ravioli with fresh tomato basil sauce. It was so perfecto that I ate half of it before I realized I needed to take a picture of my food for future generations to ogle. I made a mess of it, so you'll have to pretend it looks perfect. Because that's how it tasted.
Drink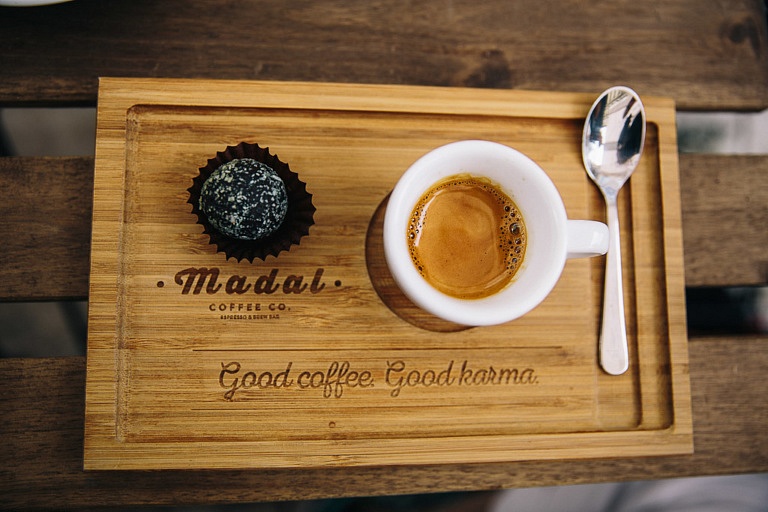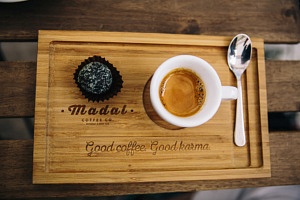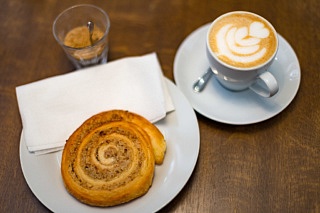 Coffee and pastries: As Hungarian as Zsa Zsa Gabor but more down-to-earth, coffee and pastries + people watching is a favorite pastime in Budapest. I stopped at several and you really can't go wrong. You'll find a couple Madal coffee shops around the city, with indoor and outdoor seating. The more indie shop Mantra is a locals' secret near the Central Market.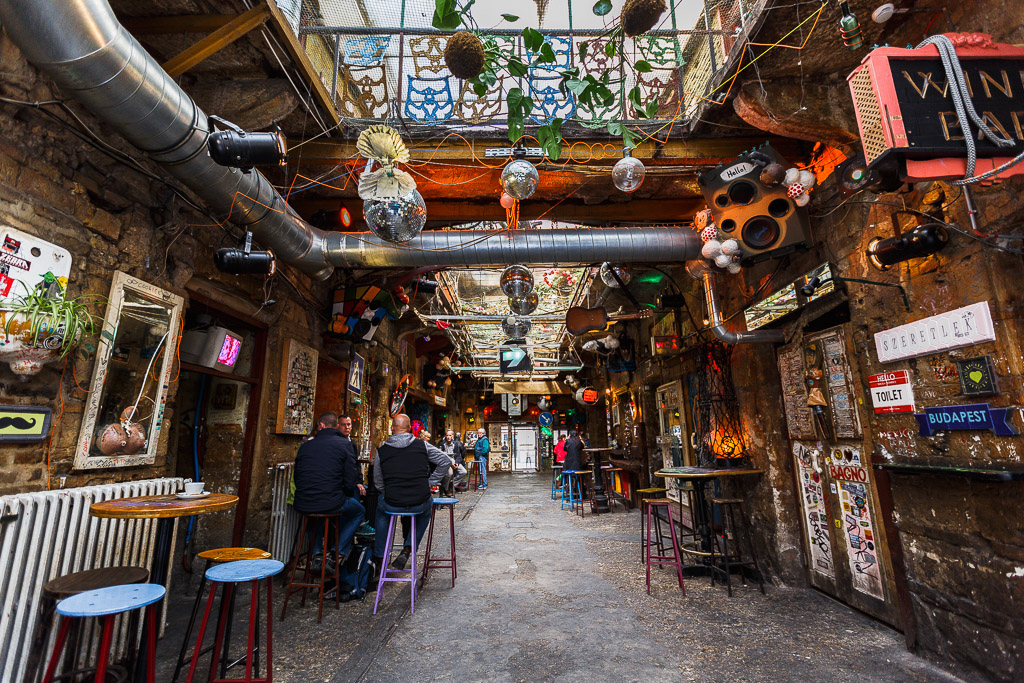 Szimpla Kert ruin pub: A cross between a junkyard, an episode of Hoarders: Soviet Edition and hipster performance art, ruin pubs are not to be missed. In what turns out to be an excellent use of abandoned buildings, these bars are decorated with objects culled from what can only be described as the crap your elderly neighbor has stored in his basement. Head to District 7 for your fill of cocktails and snacks around a rusted out Trabant. If you can only do one, head straight to Szimpla Kert.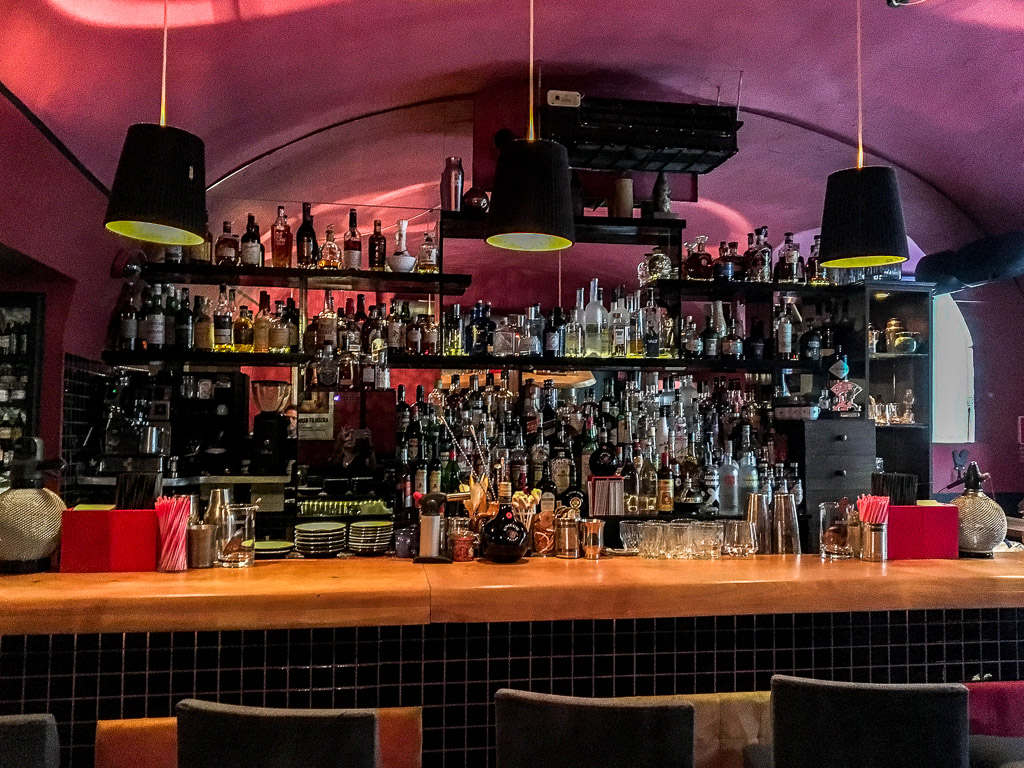 Boutiq' Bar: This place leans into the craft cocktail trend hard. They do every bit of the work in front of you, including hand-chipping ice blocks and snipping drinking straws, quelling any suspicion that they are not real artisans. The drinks, which take time, are hand made by mixologists who time-traveled directly from pre-prohibition 1920s, which deserves a visit all by itself. Rated as one of the world's "50 Best Bars," the minimalist ambiance takes a backseat to the art of the cocktail.
See/Do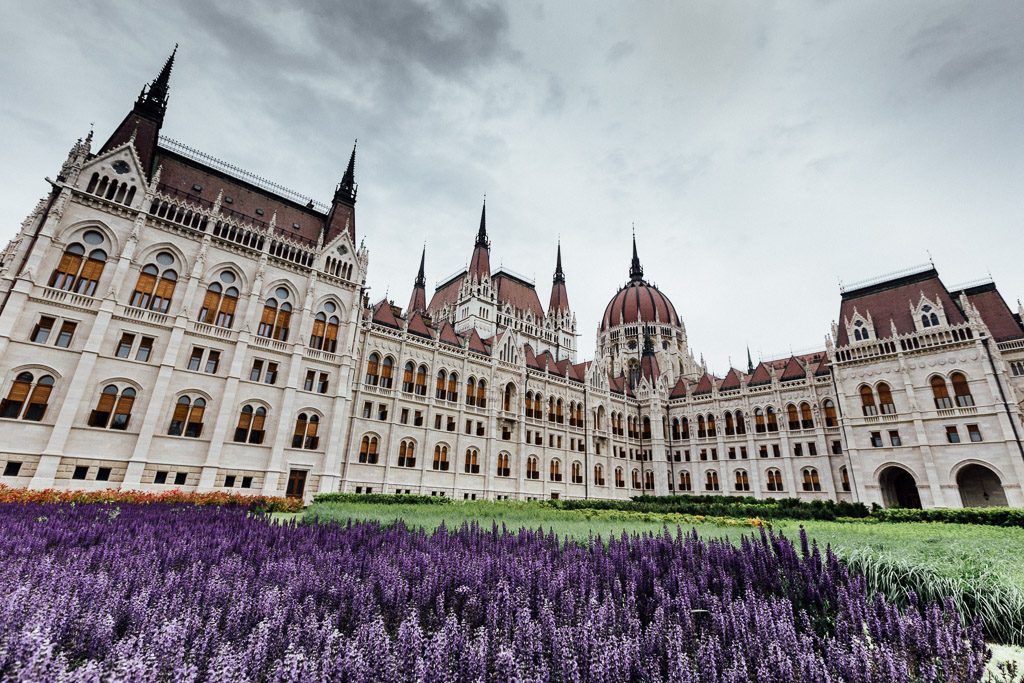 Parliament: Along the River Danube, this neo-gothic building is gorgeous to walk around, sit and read, or even take a tour inside. Check online for more info about guided tours whenever the National Assembly is not in session.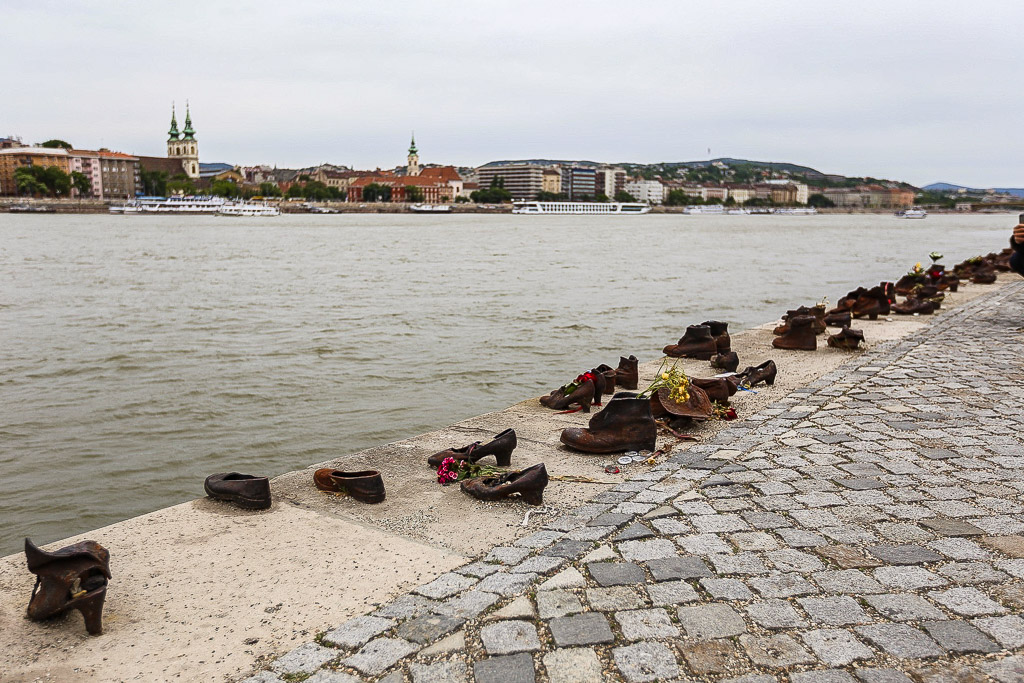 Shoes on the Danube Promenade: Visit this Holocaust Memorial along the river. Powerful and weighty, these rusted, iron shoes stand in testimony of the horrors that Hungarian Jews faced in the winter of 1944-45. At that time, the violent and antisemitic Arrow Cross Party had come to power in Budapest. They forced Jewish people to stand at the banks of the river and remove their shoes before they were shot, their bodies falling into the Danube. This memorial is a moving reminder of the grievous acts of hate committed during World War II and an important stop on your stroll through the city. Sometimes we need to be jolted awake to the reality of appalling prejudice so we can stop it before it happens again.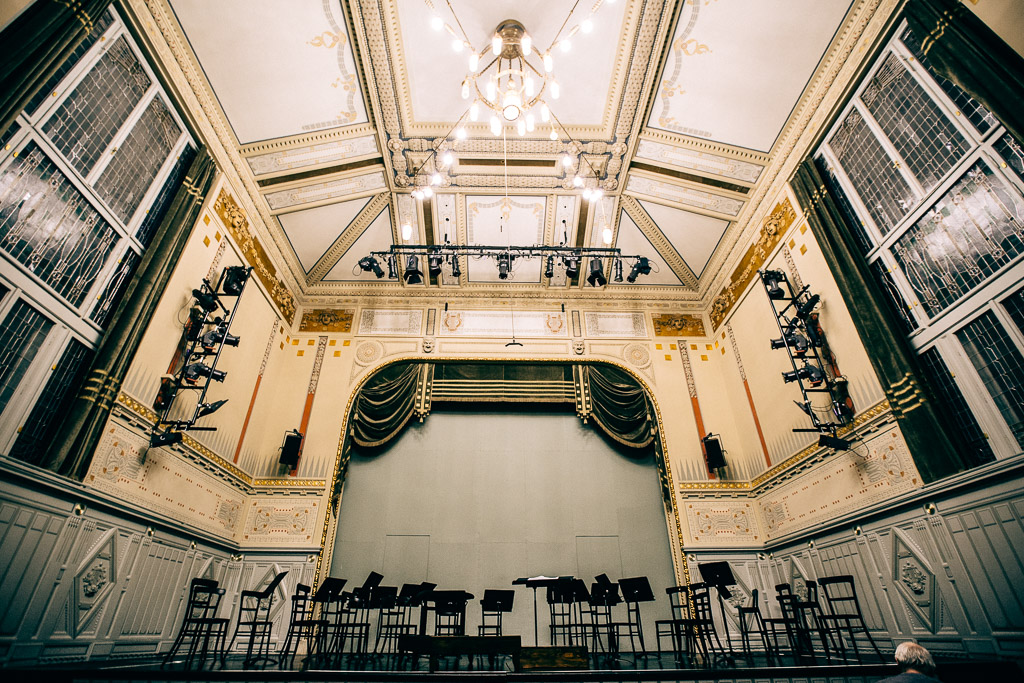 Franz Liszt Academy of Music: Both a concert hall and music school, this decorative building founded in 1875 is worth a visit. Located on the genteel and leafy Liszt Ferenc pedestrian square, the venue is a great place to catch a concert or simply take a tour. There are restaurants (try Menza) and cafés around, which is a nice way to spend a tranquil afternoon.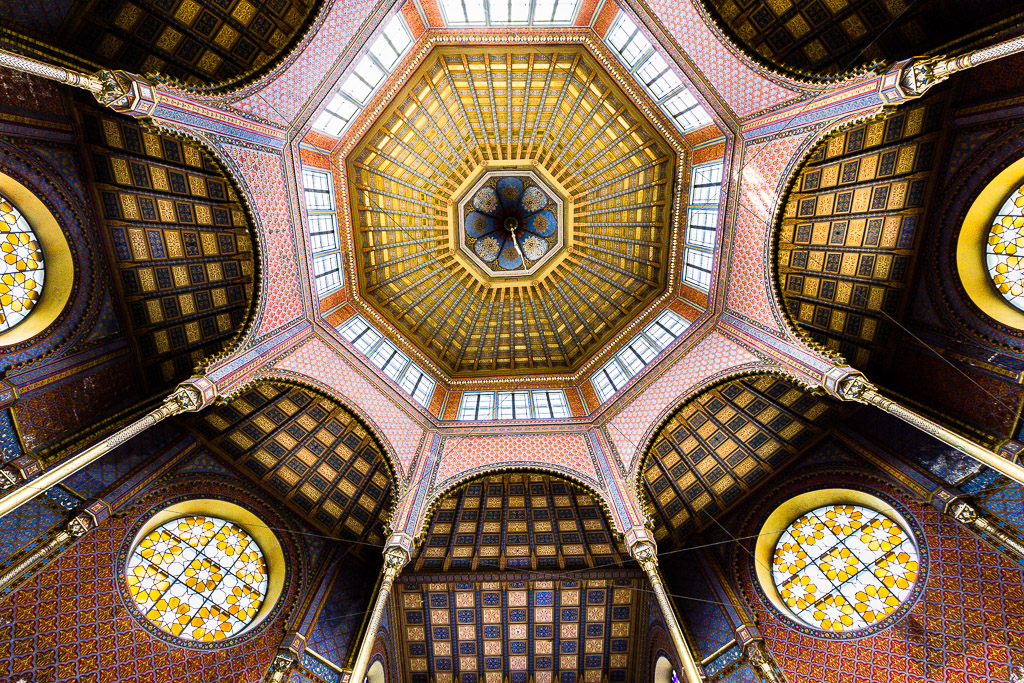 Walk through the Jewish Neighborhood: District 7 was once a thriving Jewish community, but after World War II it was in ruins. In recent years it has been reborn as an edgy area filled with ruin pubs, restaurants and music, but the Jewish influence remains. I ducked into this synagogue, no longer used for formal worship. It's crumbling, with a few lawn chairs and broken pieces of doors and art hinting at its former beauty. Go into some of these old buildings and take in the history. Don't forget to look up.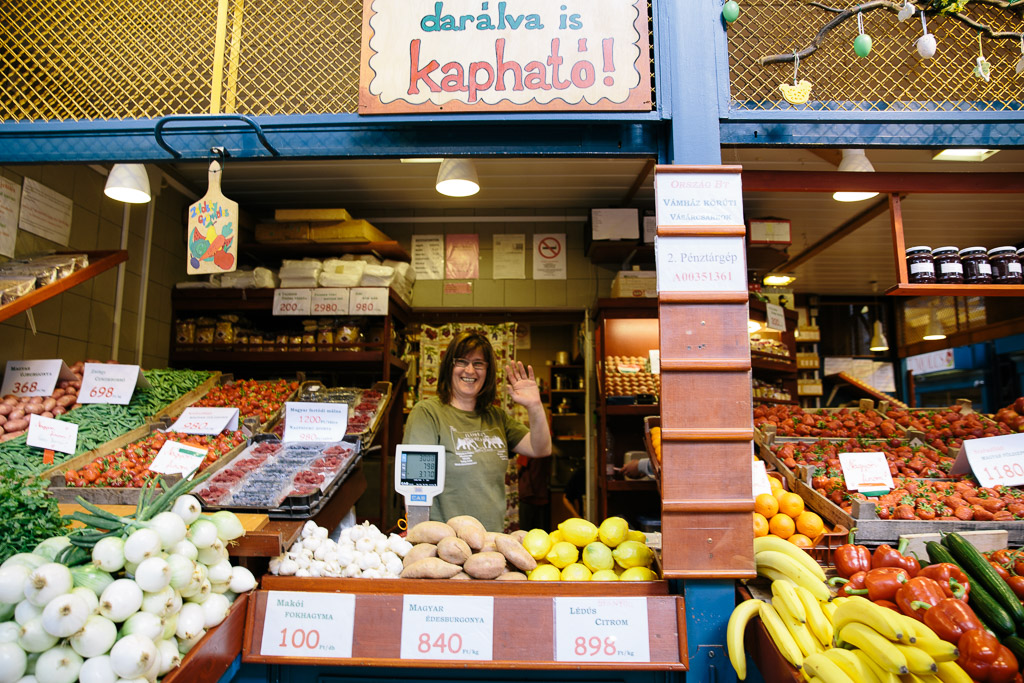 Stroll the Central Market: Large, airy and clearly friendly, the Central Market is a fun place to get lost, and then eat your way out. Go upstairs for the view across the market, but come right back down. Otherwise you'll be trapped in a tourist labyrinth of trinkets and cheap Chinese souvenirs that smell of shipping container.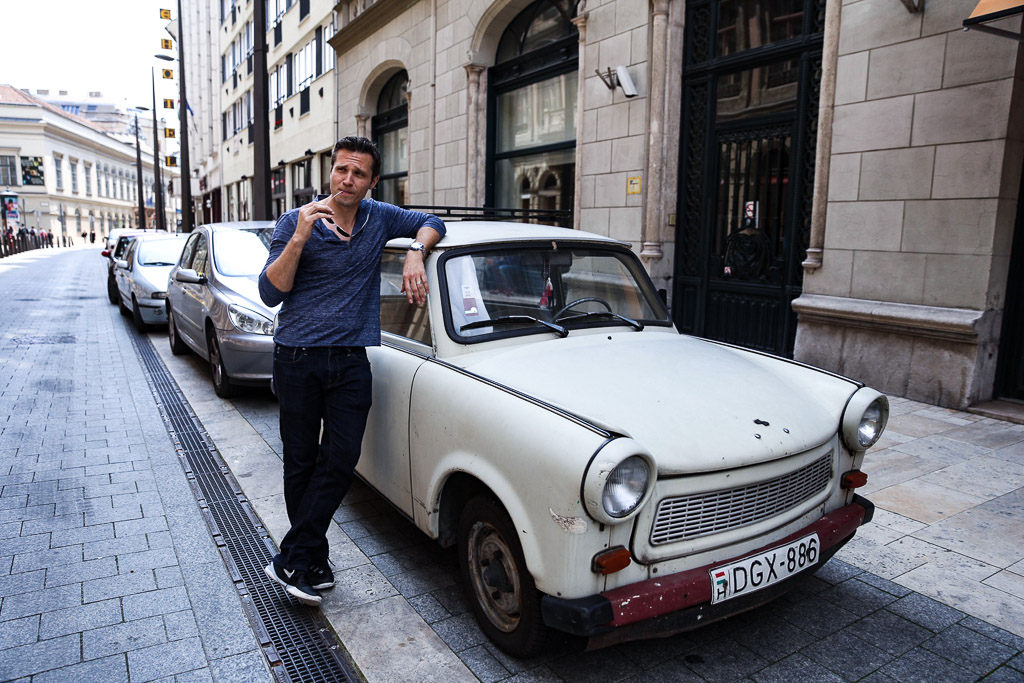 Model with a Classic Car: Filled with glimpses into the past, simply walking around Budapest is fun. Go architecture gawking for a window into the last few centuries, or model with your own classic "people's car." See if you can find a Trabant (Soviet) a Yugo (Yugoslavia) still rolling and get ready for a photo shoot.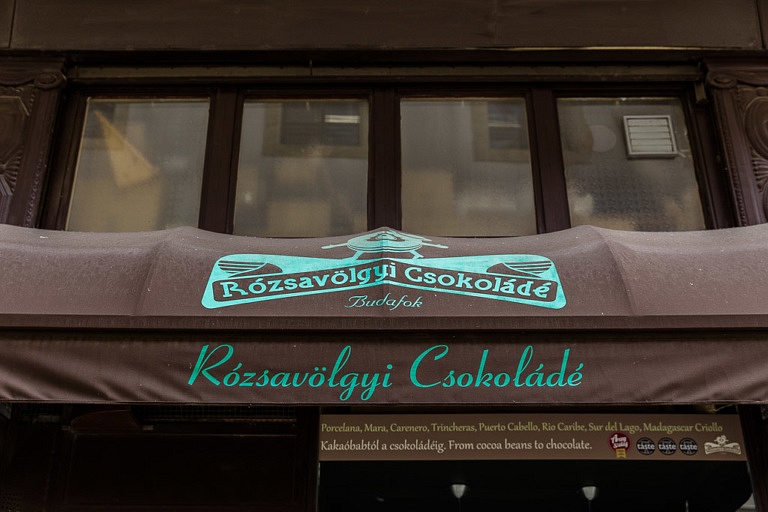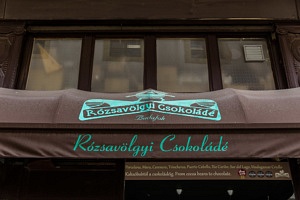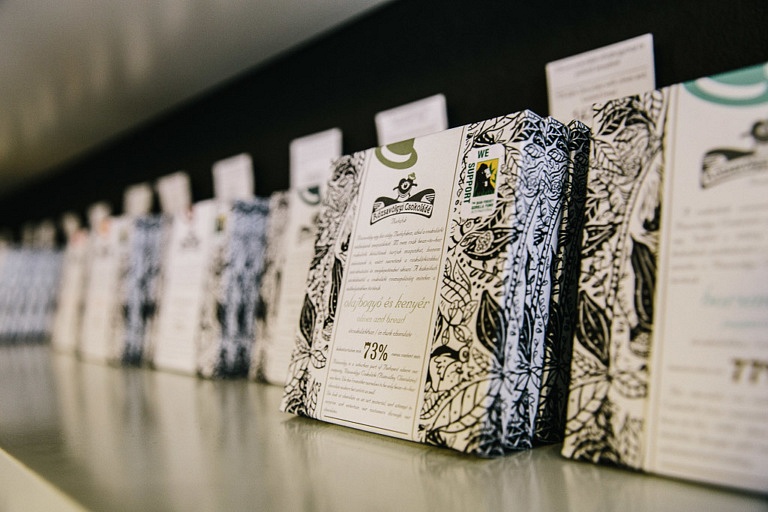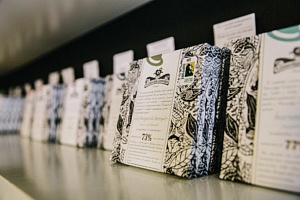 Rózsavölgyi Csolkoládé: This was one of my favorite places to stock up on gifts. The chocolate here won an award at some kind of chocolate competition and I feel really inept to admit to you that I did not write it down. But it was big, like worldwide. Anyway, is that important? This stuff is excellent! Plus they have fun chocolate bars like olive and biscuit or green tea. Trust me, go there and buy like 12 chocolate bars, and try to save some for your friends, okay?
Disclosure: As a Booking.com Associate, I earn a small amount from qualifying purchases. However, I don't recommend anything that I don't personally love.
Have you been to Budapest? What would you add?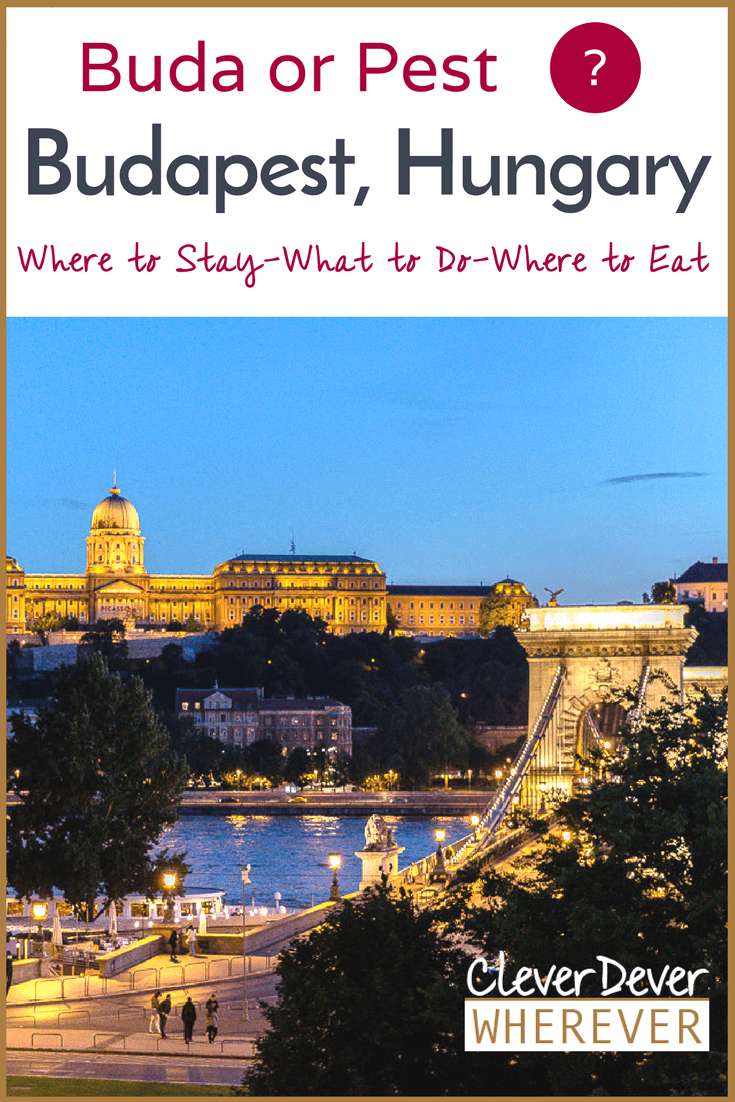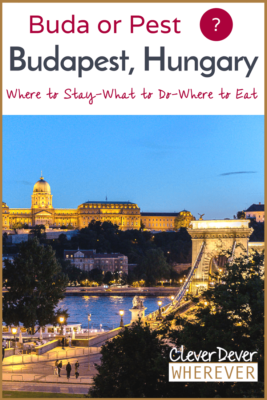 Read More

About Hungary