5 Best Travel Apps and Websites to Make Trip Planning Easier [FB Live SHOW NOTES] 
Today I'm sharing with you the 5 Best Travel Apps to make your trip planning easier, plus I'm giving demos so you can see how I use them to do really specific research. Watch the replay for demos.
Hello travel lovers!
Planning a trip can be overwhelming and stressful, whether it's your first time or your 20th time. There's just sooooo much that goes into creating a great trip.
If you're going to an unfamiliar location, that's another layer of research you need to do.
Today I'm going to share with you the 5 best travel apps and websites that I use to plan my trips and 2 that I avoid and why.
I'll also talk about my #1 favorite insider way to plan trips which is totally analog but has helped me create more authentic experiences than any piece of digital technology.
Who am I? I'm Juliana Dever, an experiential travel expert. I've been traveling the world for 25 years, connecting with people everywhere I go and learning about their cultures. I've been returning to Slovenia for months at a time every year for almost 5 years now.
In 2022 you can travel WITH me to Poland, Georgia and Slovenia. There are SO MANY fun people already going with me this summer and we want YOU to join us! The only thing you have to do is show up, the planning's already been done for you.
Let's talk:
There are so many things to research and figure out when you make travel plans.
– How do you get the best flight?
– Where do you stay?
– How many cities or countries should you visit and what's the smartest way to travel between them?
– Then there's figuring out what to do once you're there.
It can be hard to know where to start.
These 5 travel apps and websites are my go-to starting points. They take out a lot of the question marks in travel planning. They even make it easy and some might say…fun (if your idea of fun is trip planning).
Caveat: I honestly don't like to get too bogged down in technology, and so many of the "best travel apps" feel like work to me or are just plain superfluous. Let's talk about some of my can't-do-without planning apps. I use most of them as research for planning.
First: My favorite – the 5 best travel apps and websites for planning trip
If you haven't picked your next travel location, go watch "How to pick your next destination that you'll love". Once you have that sorted, it's time to formulate a plan of what to visit. Here's how I start:
Booking – I've talked about this platform a lot. I use it as a search engine and it works magnificently to help me narrow down the list of possible places to stay.
[Watch the video to get the full rundown of how to use it!]
You can even find apartments with fewer fees than Airbnb. You can also get great ideas about rates on hotels, then you can book directly with the hotel and get a (hopefully) better rate, or get a great price if you have genius level.
2. Rome2Rio – this gem helps you find all the ways to get from A to B. Watch the video for a demo on how to use it and why you need it.
3. Spotted by Locals – Watch the video to see how you can use this app and the website version to find local places to add to your experience list.
4. Kayak – for finding flights and cars (book directly, but use to get information). See how I use it by watching the video.
5. My Day trip.com (especially with the rental car shortage, this might wind up being cheaper and wayyyyy more convenient if you don't need to drive every day.) This was a great find during my summer trip to Europe. It's like taking an uber (that stops anywhere you want to sightsee) from country to country.
Where I do the bulk of my trip research: 
Google
Also check out: Atlas Obscura if you like unusual experiences
Timeout – for food recommendations if you vibe with them already
Second: Two platforms I almost never use and why
Trip Advisor – it's too big and too unstructured for responders. Often, people just pick what's on top and go there and then comment on it. You also have no idea if the people that are commenting have the same standards or tastes as you.
2. Airbnb Experiences – on one hand, it seems like a good way to get to know locals, but on the other hand, so many experiences are so bootleg. Ex: My taco tour in Texas. I didn't want to give him a bad rating because I just spent time with him and he was nice enough so I felt bad. Which is why, I suspect, he had loads of decent ratings. But that "experience" was overpriced, we barely got any tacos and his car was the most disgusting vehicle I've ever ridden in. It smelled like YEARS of half-eaten tacos had been discarded inside, and was so dirty I was sitting on literal trash. You just NEVER know who you're going to get, even with good reviews. At the time that I did this there was no vetting or standards you had to achieve to offer an experience.
Third: Some apps I'm still checking out or have used once or twice that you might like
Food:
The Fork: reservations in foreign countries, points, discounts
Zomato: great for overviews like cost, cuisine, whether they have takeout but you can also see menus. Reviews not made by "Yelp Influencers"
Getting around:
Google maps: more accurate out of US

City Mapper

Bolt (a taxi app that functions like uber)

Check out city-specific apps like Paris Metro Map or I Amsterdam
Fourth: Let's talk about my #1 favorite way to plan insider trips.
It's totally analog, but has helped me create more authentic experiences than any piece of digital technology.
Talk to locals!! Find them before you go by using your connections online, and talk to them when you get there. My best travel experiences often come from tips I've received once I arrive somewhere.
Where do you find locals to talk to about where to eat, what to do?
Taxi and uber drivers
Restaurants – ask your servers, strike up conversations with nearby diners
Pubs – talk to the bartender, talk to the people sitting around you
Hotels – at the front desk or concierge (sometimes they steer you in a particular direction so give them definite parameters), Bellman are great too for answering questions about the local environs
Shopkeepers, and similarly, if you go to a winery ask what other wineries they like
I also did an entire show about how to plan a trip like a local, you can find it here.
Today we talked about the 5 best travel apps and websites that make your trip planning easier. We also talked about:
My 5 favorite go-to apps and how to use them like an expert
2 popular travel websites I almost always avoid and why
A handful of additional apps to use for food recommendations and getting around
My number 1 best way to find local experiences
I'll be back next week to talk about how to pick a travel buddy and make sure your trip is successful!
Ready to travel somewhere where all the planning is done for you?
Book your 2022 adventure with me OR book a call with me and I'll answer any and all of your travel questions! 
Get all the details below…
Next year I have FOUR amazing trips – all insider, authentic experiences. You can go to Poland, Slovenia or the country of Georgia with me. You can find all the details below.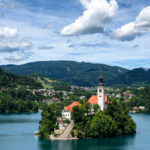 Slovenia (gourmet foodie + stunning nature)
7-Day Alps to Adriatic July 3 – 9th, 2022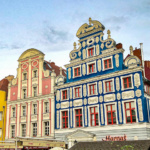 Poland (history + sea-faring Baltic coast)
11-Day Windswept Coast to Cobblestones
August 29th – September 8th, 2022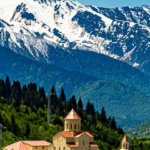 Georgia (800-year-old wine history + monasteries, mountains and CHEESY BREAD)