5 Things I NEVER travel without (+1 bonus item)
[Show notes below. Watch episode for full explanations]
Packing for trips can bring low-grade anxiety. You know the type where you always feel like you might be forgetting something. And I know: you can buy stuff when you get there.
But as someone who has desperately tried to get anything from nail clippers to cranberry tablets let me tell you that no they don't always have the same products abroad. And bonus, depending on where you go stores are often closed when you need them most. 
Add to that I hate spending quality vacation time running around looking for stuff AND spending money on something I already have at home. Money I could be spending on cocktails and snacks.
Packing can be daunting, but it doesn't have to be. Especially when you have a few necessities that you know you will always need. And packing them becomes second nature.
Today I'm going to share with you 5 Things I NEVER Travel without and WHY + 1 bonus item.
Who am I? I'm Juliana Dever, an experiential travel expert.
I've been traveling the world for 25 years, I've visited over 60 countries, lived in 4, and spend about 4 months abroad every year traveling deeper into my favorite countries so I can bring you all the insider information and help you take off-the-beaten-path adventures!
I also work with women in Central Europe to create and curate small group Cultural Immersion Trips to their countries which directly support local female and family-owned businesses. Come with me in 2023 – we're going to Slovenia for 10 days or on a Christmas market tour to Austria, Czech Republic, Slovakia, and Hungary. Get all the details below.
How do I make packing and traveling easier by putting these 5 things in my luggage every time?
What are those 5 things I never travel without? These are so basic it's funny, but you'd be surprised how many times I thank myself once I arrive and I have them on hand.
So let's get into it.
[Watch the episode of "5 Things I Never Travel Without" for full explanations]
1. Charging organizer 
-Cord winders (also solves the "who's cord is this?" dilemma)
-Charger organizer
-Keep in carry-on in the most accessible place. You'll probably need to charge at the airport, on the plane
2. Flip flops 
I cannot live without these for several reasons:
-Hotel carpets are gross
-when I'm barefoot and need to run downstairs and can't be bothered with real shoes
-in case I go to a pool or sauna
-wear with socks when it's cold in your room (because socks on hotel carpet…gross)
3. Collapsible day pack
This item is really the VIP of my list of 5 Things I Never Travel Without. It barely takes up room in my suitcase and yet has so many uses. Such as:
-wandering around: Throw your wallet, water and room key in it take a massive walk. Inevitably you buy 10 things (gifts, postcards, travel journal) and now you're still handsfree!
-reduce waste: it doubles as a shopping bag 
-day tripping: going out for a long day or maybe even spending the night somewhere without bringing your suitcase? Why fill up that day pack.
-Hiking: grab your camera, water bottle, lunch, sunscreen, and bug spray and you're ready for that hike
-Spare suitcase: it tucks away small in your luggage, but it becomes a sneaky extra bag if you have too many things you need to bring home.
4. Hoodie
-I don't care if you're going somewhere cold or hot, this is something I don't ever leave at home. When it's cold it's a great extra layer. When it's hot, I promise you everything will be over-air-conditioned. 
5. Wellness kit
– I never ever travel without a wellness kit (go here to grab the wellness checklist). Pack yours with whatever is right for you. A few items that are always in mine:
Vitamin C

dayquil/nyquil

Bandaids
6. BONUS ITEM that I never travel without?
A portable speaker! 
Why? Because to me travel is about FUN! And getting to know people and bring them together. What better way to set a mood while eating, or to break the ice, or get a dance party started than music! 
Get one that's as lightweight as possible since every ounce counts. Mine is a Bose Soundlink micro.
Today, we talked about the 5 things I never travel without and why these things are essential:
These items have multiple purposes and you're always going to be happy you brought them.

There's enough to think about with packing, these are a few items you can throw in on auto-pilot and make it easier on yourself

Save your time and money: 

 you won't always find what you're looking for in another city/country

stores are often closed when you need them most and you won't be able to get what you need

Don't waste your precious vacation time running around looking for basic stuff 

AND don't waste your trip money on something I already have at home. 
      4. My TOP NEVER travel without items:
Cord and charging organizers – never lose cords again

Flip flops – carpets and sauna

Collapsible day pack

Hoodie

Wellness kit

+ portable speaker
Want more? I'll be back LIVE on Facebook Thursday, Dec. 1st to discuss How to Pack Your Wellness Kit and what goes in it.
Want to start exploring new places and connect with other people and cultures?
Book your 2023 adventure with me OR book a call with me and I'll answer any and all of your travel questions! 
Get all the details below…
Next year I have TWO amazing trips – all insider, authentic experiences with amazing people. You can go to Slovenia or my Christmas Market and Holiday party tour with me. You can find all the details below.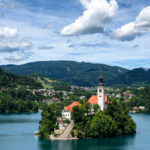 Slovenia (gourmet foodie + stunning nature)
August 14th – 23rd, 2023
Get all the info here.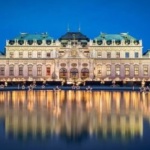 Christmas Market Tour and Holiday Party is SOLD OUT.