How we Spent our Summer (and fall) Vacation
Today we're going to catch you up on all the things that happened since our last show in May.
We'll chat about:
– Updates on our Portugal house
–  The 15 countries we visited
– Getting sick abroad
…and what you've been up to.
Watch the whole video for all of the rambling fun conversation. And please! Let me know what travel topics you want me to discuss below in the comments!
Who am I? I'm Juliana Dever, an experiential travel expert.
I've been traveling the world for 25 years, I've visited over 60 countries, lived in 4, and spend about 4 months abroad every year traveling deeper into my favorite countries so I can bring you all the insider information and help you take off-the-beaten-path adventures!
I also work with women in Central Europe to create and curate small group Cultural Immersion Trips to their countries which directly support local female and family-owned businesses. Come with me in 2023 – we're going to Slovenia for 10 days or on a Christmas market tour to Austria, Czech Republic, Slovakia, and Hungary. Get all the details below.
Want more? Watch my next show on The 5 things I NEVER travel without.
Want to start exploring new places and connect with other people and cultures?
Book your 2023 adventure with me OR book a call with me and I'll answer any and all of your travel questions! 
Get all the details below…
Next year I have TWO amazing trips – all insider, authentic experiences with amazing people. You can go to Slovenia or my Christmas Market and Holiday party tour with me. You can find all the details below.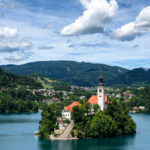 Slovenia (gourmet foodie + stunning nature)
August 14th – 23rd, 2023
Get all the info here.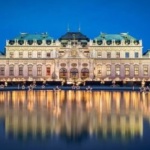 Christmas Market Tour and Holiday Party is SOLD OUT.