What to Pack in Your Travel Wellness Kit
[Show notes below. Watch episode for full explanations]
Nobody wants to get sick while traveling. And it can be stressful enough, so let's get as preventative as possible. Pack all of this stuff beforehand, because while I enjoy waiting outside a closed foreign pharmacy as much as the next person, if I can nip a malady in the bud, I'm on it.
My madness has a few key methods, all of which I'm going to break down now with you.
Saving space
Save weight
Know what's in your bag, and make sure it's not expired
Today I'm going to share with you WHAT to pack in your travel first aid kit, and just as importantly HOW to pack it to fit the most in.
Who am I? I'm Juliana Dever, an experiential travel expert.
I've been traveling the world for 25 years, I've visited over 60 countries, lived in 4, and spend about 4 months abroad every year traveling deeper into my favorite countries so I can bring you all the insider information and help you take off-the-beaten-path adventures!
I also work with women in Central Europe to create and curate small group Cultural Immersion Trips to their countries which directly support local female and family-owned businesses. 
Come with me! One tour left for 2023
Slovenia: August 14-23rd
Christmas Markets which is SOLD OUT – GET ON WAITLIST

So…what do I pack in my Travel Wellness Kit and HOW do I pack it to make sure it takes up a minimum amount of space? Let's go!
1. Grab a bag
I love my Flight 001 canvas pouch (unfortunately the company folded during the pandemic). At 7.875in X 6in it's a perfect small size. Another good option is any bag with vinyl or water-resistant liner to protect your other belongings in the event of a Kanka explosion or some other liquid in your pouch. This warning comes from personal experience.
2. Amass your drugs: the 5 key categories
 See the checklist for the main OTCs I pack in my travel wellness kit.
3. Downsize Your Packaging
a. Pull blister packs out of boxes
b. Use small Ziploc bags for anything in bottles and LABEL IT. You can usually get small pill pouch-style ziploc bags at any large pharmacy chain.
If they have a smooth front you can write on them. But I've also had issues with that info rubbing off (or dissolving off, see Kanka explosion, above) so I personally use a label maker. Be sure to add the name, the expiration date, and the dosage if necessary.
4. CDC for Vaccines needed in each country
This is a great site to double-check if there are any vaccines you should get or bacterias/viruses that you need to know about when you travel. You only need to type in what countries you're visiting and you'll get a list of vaccines to get, such as malaria, hepatitis, or yellow fever.
Today, we talked about:
Why I never travel without a wellness kit:
a) You don't want to get sick or let a small injury sideline you while traveling
b) Be prepared with YOUR most used/favorite drugs
(PS – foreign drugs aren't always as good as US)
1. You won't always find what you're looking for in another city/country
2. Stores are often closed when you need them most and you won't be able to get what you need
3. Don't waste your precious vacation time running around looking for basic stuff
4. AND don't waste your trip money on something I already have at home.
2. WHAT kind of pouch to get (small size, waterproof if you're concerned)
3. What kind of drugs to put in it:
Preventative
First Aid
Painkillers/allergies
Cold/flu
Digestive
4) How to downsize your drugs to save space and weight
Pull out blister packs
Use tiny ziplocs and label
5) Use the CDC site for vaccine information
Get my What to Pack in Your  Travel Wellness Kit download here.
Want more? I'll be back LIVE on Facebook Thursday, Dec. 8th for the last show of the year: The CleverDever Best of Travel Awards! Find out about all of my favorite places, restaurants, lodging and experiences from 2022.
Want to start exploring new places and connect with other people and cultures?
Book your 2023 adventure with me OR book a call with me and I'll answer any and all of your travel questions! 
Get all the details below…
Next year I have TWO amazing trips – all insider, authentic experiences with amazing people. You can go to Slovenia or my Christmas Market and Holiday party tour with me. You can find all the details below.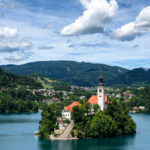 Slovenia (gourmet foodie + stunning nature)
August 14th – 23rd, 2023
Get all the info here.
My 10-day Slovenia tour IS OPEN! Named BEST in the WORLD by NatGeo.
I am NOT offering this tour in 2024, and honestly not sure when I will bring it back. So get on it.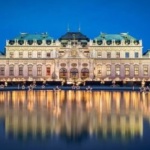 Christmas Market Tour and Holiday Party is SOLD OUT.