[FB Live SHOW NOTES]
You've found your next travel destination and you're ready to start planning. Now how do you make sure you travel off the beaten path and experience the "real" place?
Today I'm going to share with you 7 tips on how I plan my trips and tours so that you feel like an insider when you travel, not just an outsider observer.
I'm also going to share 3 things I avoid.
Who am I? I'm Juliana Dever, experiential travel expert. I've been traveling the world for over 20 years, I've visited over 60 countries, lived in 4, and spend at least 3-4 months abroad per year slow-traveling.
I create off the beaten path travel adventures for awesome, fun people who enjoy connecting with other cultures and traveling somewhere a little less obvious.
In 2022 you can take a cultural immersion tour and travel WITH me to Poland, Georgia, or Slovenia. If you want itinerary details you can type the name of the country in the comments and I'll send you the rundown of what you'll be doing when you travel with me.
Let's get into today's topic: How to travel off-the-beaten-path.
What does that even mean? It's a phrase that's been used so frequently.
I'm curious – what does it mean to you? Comment below.
For me it means:
experiencing a region from an insider's perspective
connecting with people that live where you're visiting
slowing down and enjoying a day as a local would
eating at mom and pop establishments, not slick corporate restaurants set up just for tourists
traveling beyond the obvious locations – move out into smaller towns, villages and countries
taking the time to seek out artisans that create local goods
spending your tourism dollars directly with the community
enjoying authentic activities
avoiding lines filled with other tourists just to check a box, look for experiences that fill your soul
I do want to say that sometimes the beaten path exists for a reason. You can't go all the way to Paris and ignore the Eiffel Tower because you're just too cool for it.
But do you need to stand in hours-long lines to go up it? Because I personally prefer grabbing a baguette, some cheese, and a bottle of wine and sitting on the Champs-du-Mars lawn visiting with friends (or strangers) or reading a book – something more memorable and connected to the present moment.
Caveat – never feel bad if that's something that you want to do.
But I've wasted too much time in lines, at awful restaurants with uninspired food, and on dumb experiences, like the time I went with 100 other tourists on a boat with a pre-recorded guide track.
Instant regret.
Your time is finite and precious when you travel. Don't waste it on things that are so forgettable or make you feel like you're a transactional visitor.
Here are 7 ways you can maximize your travel time and money and travel off the beaten path.
BEFORE YOU GO
1. Internet Research Like a Pro
This may sound obvious, but google is your friend. But knowing WHAT and HOW to Google makes all the difference. When you're planning a trip try these tricks:
Google the location and add "off the beaten path, "or "like a local."
So many travelers and locals write about their favorite hidden gems and there's a wealth of info if you know how to look for it.
Also, try keywords like "hidden gems" and even "top things to do in X" and dig deep into these lists for what appeals to you.
Another tip: Check out the website "Spotted by Locals." It's filled with cafés, restaurants, parks, museums, activities and more that locals themselves love being at in their town.
2. Ask in your Communities and on your Social Media Profiles
You might be surprised who has been somewhere, has lived somewhere, or has friends or family that might want to meet you for lunch. RELATIONSHIPS ARE EVERYTHING.
I've had so many incredible experiences traveling off the beaten path by making friends with friends of friends, and even people I've met along the way.
You have to be willing to meet up with strangers, but I love it. I've spent Christmas Eve with an Icelandic family in Reykjavik, King's Day at a canal house in Amsterdam, lunch at an Italian grandmother's home in Italy, on and on.
3. Reach out to Locals
Go to the site or FB page for "Wanderful (for women)" which has an entire network of travelers eager to help with tips and tricks of places they've visited. You can even coordinate some couch-surfing in places that you travel or a meetup with a local who will take you off the beaten path to their favorite lunch spot or coffee shop.
Once again I recommend She's Wanderful because it's vetted and there is a kind, supportive community there.
4. Find Like-Minded Groups
Search different keywords both on google and on Facebook that are specific to your interests. Whether it's wine travel, hiking, traveling solo, etc., you'll find a network to help you sniff out restaurants, shops, towns that are less-traveled, or virtually anything you're interested in.
This method is especially great if you're looking to get in-depth on a specific topic. You can usually find at least one other like-minded person that has connections (or is willing to meet you), or entire groups who share your love of forest-bathing, culinary arts, photography, or Polish heritage.
Sometimes this might also come in the form of a class or group gathering that you might have to pay for, but it might also yield a fantastic experience and a few new travel companions.
Don't be afraid to reach out – you might even make a new international friend for life.
5. Contact tourism boards
Reach out directly to tourism boards, especially the individual cities or towns. This works especially well if you try the tourism boards in smaller towns, regions, and villages.
Get their email address ahead of time and send a quick message letting them know when you'll be there and if they have any recommendations for experiences that are off the beaten path. You can even share some things you prefer (from your list above), or ask them for names of small shop owners or women-owned businesses to get the best suggestions.
I've done that multiple times and it's been fantastic. That's how I've wound up making truffles with a Belgian chocolatier and located the oldest amber jewelry maker in Gdańsk, Poland.
WHEN YOU GET THERE
6. Hire a local guide 
Hire a local guide. I used to think this was unnecessary. But an amazing guide will completely change your perspective on a place. They'll show you their own favorite spots in their city or village that tourists don't know about.
This worked out spectacularly well for me when I hired a pedicab driver in Vienna, he took my friend and me down quiet little streets to barely-visited baroque churches, pointed out Roman ruins that others didn't notice, and shared his favorite open-faced sandwich shop. He even gave us his favorite recommendations for wine gardens on the outskirts of the city.
7. Leave Time to Explore 
Don't over plan your trip. Allow time for exploration when you get there. Take a walk, duck into grocery stores, sit at neighborhood coffee shops or a pub. Soaking up a culture in those everyday places that locals hang out in makes a world of difference.
I've walked by superlong lines filled with tourists waiting to try a bite of the local famous cake, and head a few blocks over and enjoy the same thing for a fraction of the cost. And have more time to enjoy the rest of the area.
If you're feeling chatty ask the server, bartender, or the folks around you for other recommendations.
BONUS TIP: Travel with me – I've already done alllllll the scouting personally AND all the planning and I can promise you it will be fun, culturally immersive, and definitely off the beaten path.
My Polish guide Maggie and I found one of our stops by scouring Google Earth and then driving to the woman's house and knocking on her door. It doesn't get less touristy than that.
THREE THINGS TO AVOID WHEN PLANNING OFF THE BEATEN PATH TRAVEL
Choose your guidebooks carefully, if at all. Some of them have great advice but have also become self-defeating because everyone's going to the same 10 places. I stopped using them for recommendations when I went to a restaurant and the staff was tired, the food was rushed and I noticed two other groups there had the same guidebook out on the table.
2. Online reviews – especially TripAdvisor. This was never more clear to me than when I interviewed a gondolier in Venice, Italy. I asked him for his favorite places to eat in the city. He gave me three suggestions that were marvelous and tucked away, run by Venetians and filled with locals, and delicious.
Then he warned me never to use TripAdvisor because it was a series of places that were promoted by tourists, that were then visited by more tourists, who in turn promoted the same ten places. At the time the #1 eatery was a place that sold pasta to go in a box, which of course horrified him.
3. Instagram – While I do use IG now and then for inspiration or even to look up things to eat/see/do occasionally, you need to be skeptical here. So often, the photos are often skewed to look amazing. Everyone's doing it for the 'gram and the photos don't tell the real story.
I'll never forget the time my friend planned an entire trip around getting out to a new tourist attraction that had been popping up on IG frequently. It was stunning and I felt the pull to see it myself as well. His report when he finally made it? It was a schlep to get to, crowded as a Taylor Swift concert, and nowhere near as beautiful as the photos.
Let's Review my 7 tips to help you travel off the beaten path:
Internet research like a pro

Relationships are everything – ask your personal network

Reach out to locals through a few trustworthy sites like Wanderful and Spotted by Locals

Use the power of like-minded strangers 

Contact small tourism boards directly and ask for recommendations

Hire a local guide

Physically get off the beaten path by heading to local shops and restaurants
BONUS TIP – travel with me. I've already done all of the above and more to create some of the most memorable trips you'll ever take.
And also 3 things to avoid (or at least be extra critical of) when planning:
Popular guidebooks
TripAdvisor reviews
Instagram
Did you enjoy this? Let me know in the comments what tip resonated with you – or even if you've figured out where you want to go on your next vacation!
And don't forget – I'll be back live next Thursday, December 16th at 11 am PT. I'll be on my Facebook page CleverDever Wherever with an EXTRA cool announcement – DON'T MISS IT!
And if you want someone else to do all the planning on your next vacation…
Next year I have FIVE amazing trips – all insider, authentic experiences. You can go to Poland, Slovenia or the country of Georgia with me – I've already done all of the planning. You can find all the details below.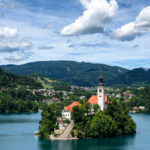 Slovenia (gourmet foodie + stunning nature)
7-Day Alps to Adriatic July 3 – 9th, 2022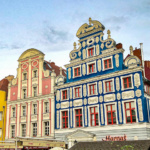 Poland (history + sea-faring Baltic coast)
11-Day Windswept Coast to Cobblestones
August 29th – September 8th, 2022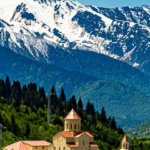 Georgia (800-year-old wine history + monasteries, mountains and CHEESY BREAD)