Somewhat like what I image an Inuit fever dream to resemble, a blur of thick whitish fur swam past me and then up and over my head. For a moment, two huge, round polar bear paws stood directly above me, adorable black pads flattened against the clear barrier separating us.
For two hours I stood underneath the pool where two adolescent ice bears spun, raced, swatted fish and propelled themselves off of the wall of thick glass walls that formed the viewing tunnel. I was mesmerized.
I believe I was supposed to see the entire park, but being so close to these bears and watching them, magnificent and lumbering on land, turn into water ballerinas in the tank was a sight I had never been able to soak in before. I didn't want it to end. And so I missed most of my following lunch date.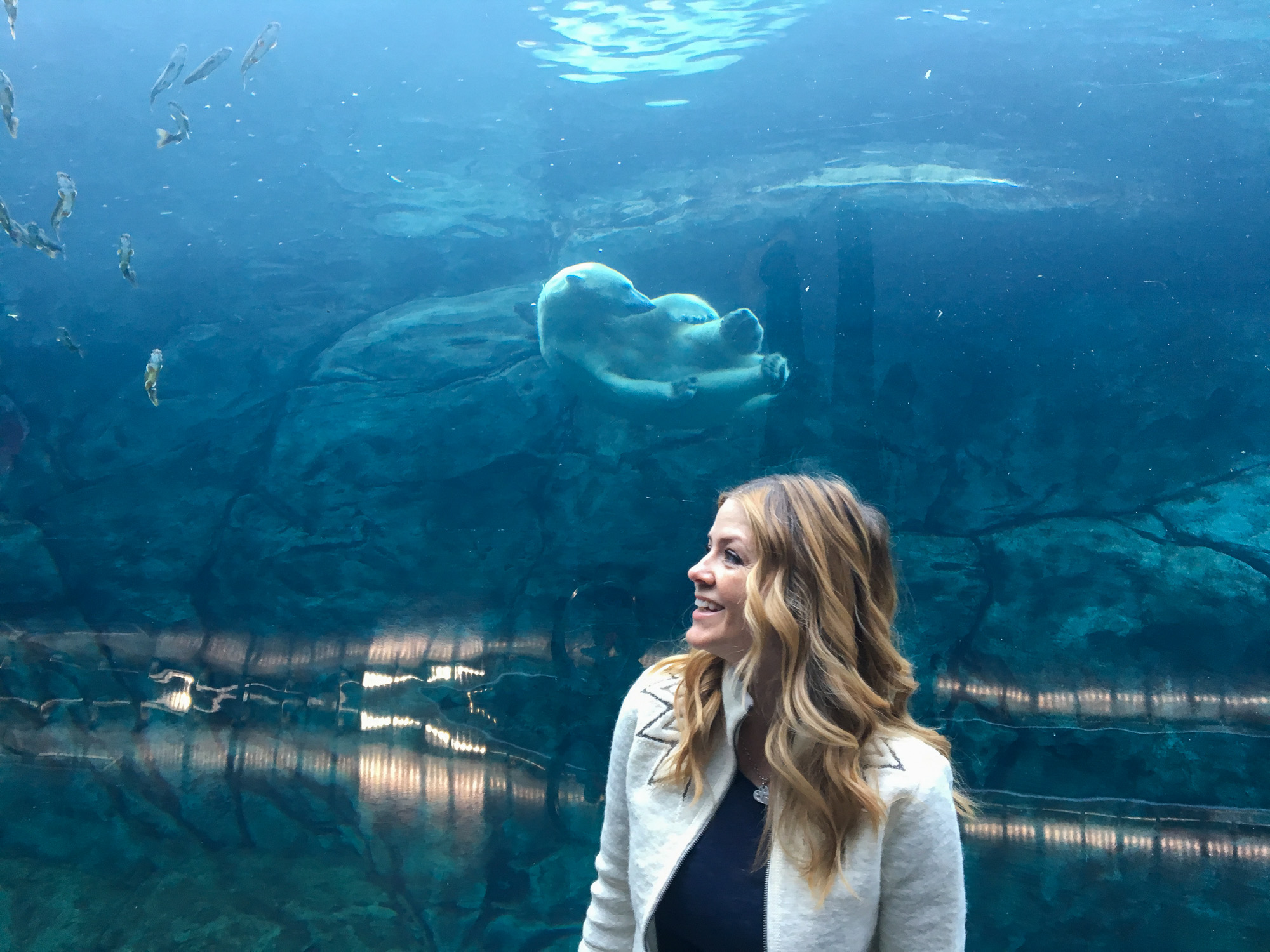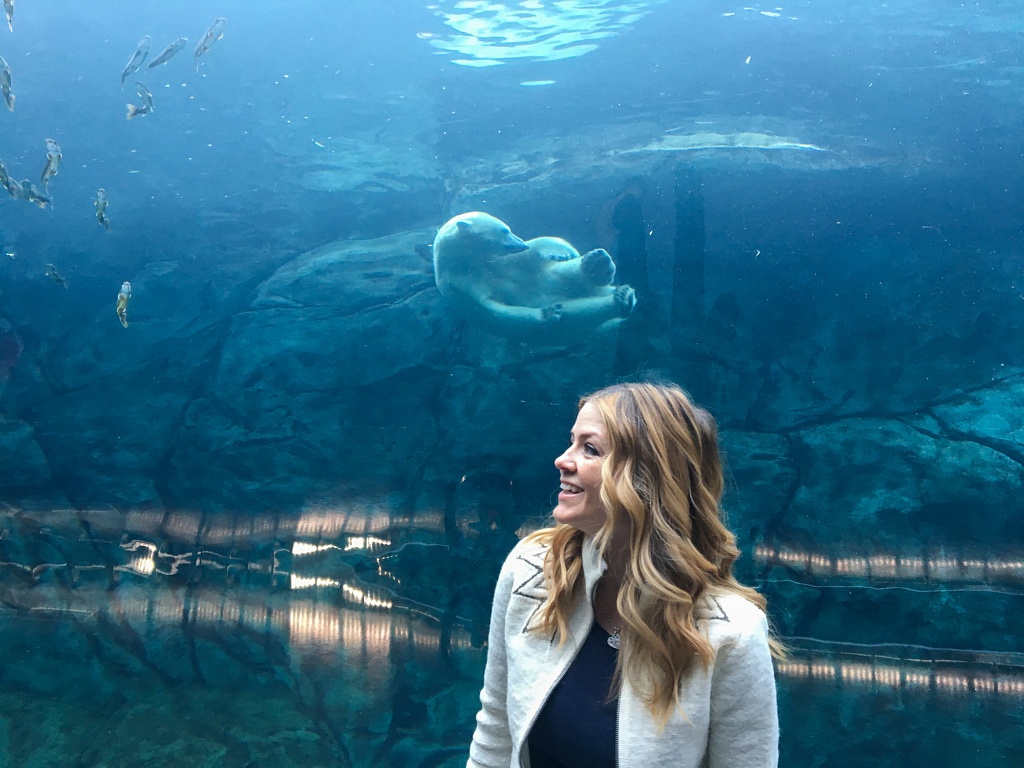 That's the problem with Winnipeg. Unassuming and less flashy than higher-profile cities like Montreal and Toronto, Winnipeg is quietly turning itself into a world-class destination. Each attraction is so surprisingly captivating, that you linger far longer than you planned. I was here for two days that easily could've doubled, and I wish I had had the time to indulge that.
Manitoba, a prairie province that stretches across Canada's heartland, has had a long history as a meeting point, at the nexus of the Red and Assiniboine rivers. For six thousand years, people of different cultures have met at this western gateway to trade goods and ideas.
In the last few years, a new Winnipeg has emerged, one that is bursting with art, entertainment, boutique shopping, a foodie scene, and first class amenities. Grounded in a modesty that only underlines the extreme kindness of the locals, the vibe is as open and upbeat as their grasslands are vast.
As Churchill, the tundra town to the north, continues to gain popularity as the "Polar Bear Capital of the World," the fact is that tourists have to arrive and depart via Winnipeg.
There is where I urge all of you: add several days in Winnipeg to your trip. Or, heck, plan a trip to Winnipeg all by itself. The friendly locals, relaxed atmosphere (and, let's face it, the favorable exchange rate) make the city a perfect getaway for a couple of days.
So, okay, Juliana, you've peaked my interest. What do I do while I'm there?
I am so glad you asked! Here is my high-level, not-to-be-missed list. I know there's so much more because I have a secondary list of things to hit up next time. You might even have some suggestions to add to it, which I encourage you to do below in the comments section. But let's start here, huh?
My Favorite Things to See and Do in Winnipeg, Manitoba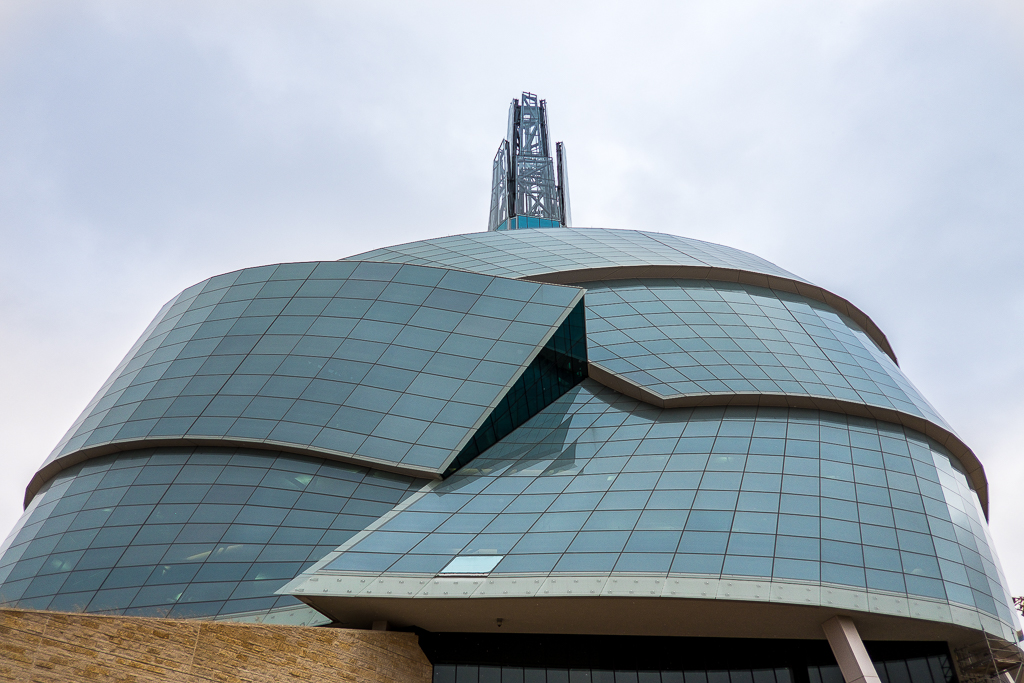 Canadian Museum for Human Rights
85 Israel Asper Way
How do you create a museum dedicated to human rights? It's an ambiguous goal, and yet one this museum achieves. Moving personal stories and enormous events alike are distilled into fascinating interactive exhibits under one experiential, modern roof.
With seven levels, the museum's first floor resembles river clay, or rock bottom, which often feels like a place we're never going to go up from. But as you continue your journey, the experience is designed to take you from dark to light, from despair to hope. Your climb culminates at an observation deck high above the city, the effect of which is a moment of perspective on our (small) place in this world.
Besides confronting the darkest moments we've wrought on each other, there are exhibits that challenge media bias, ideological bias, your own sense of justice, and question your conception that there is only one truth.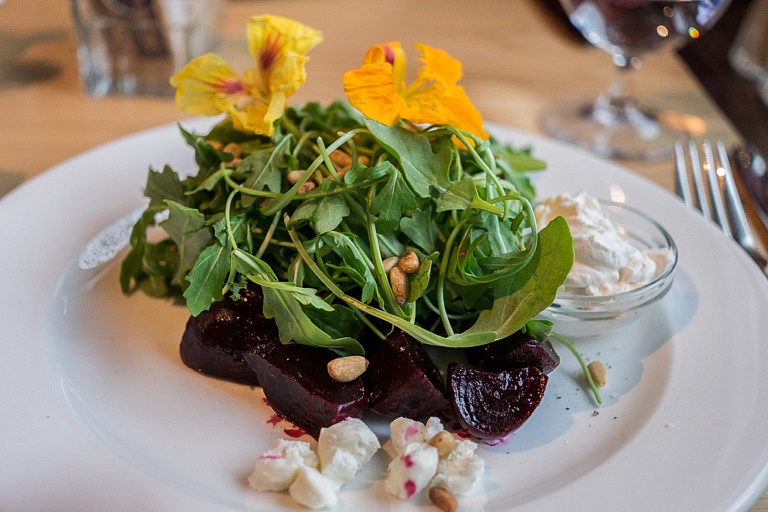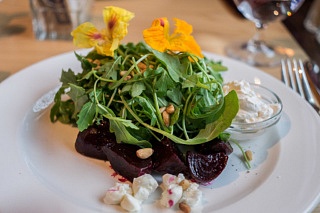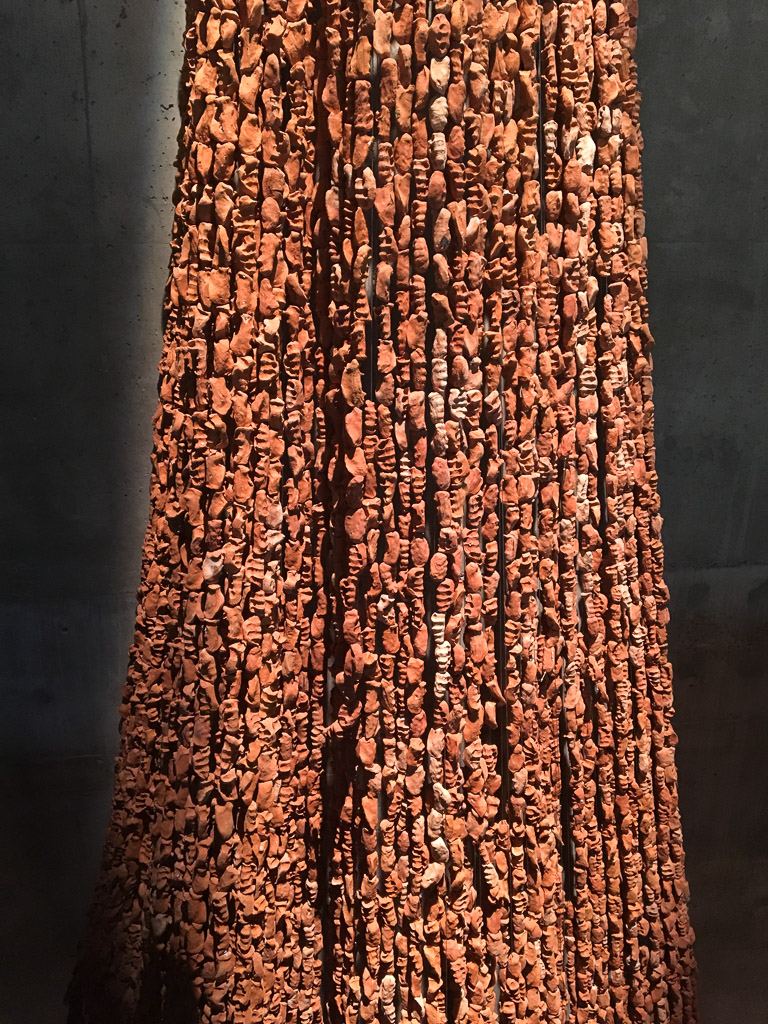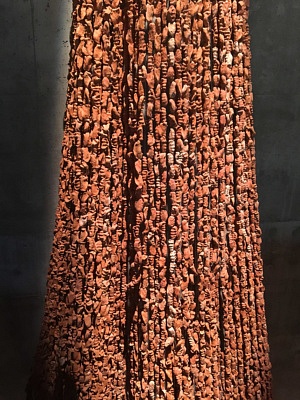 One fascinating effect of the Canadian Museum for Human Rights was how hyper-aware I became of how we humans treat one another. In a way, it felt like we were the exhibit here. I felt an extra compulsion to be kind and to be patient in line, just in case there was a two-way mirror studying all of us. I was affected.
You can take a guided tour, be independent, or download the free app, which is really useful (search "Canadian Museum for Human Rights" in your app store). There are lovely indoor reflection gardens if you need a moment to chill, and a really fantastic local farm to table bistro where you can stop for lunch.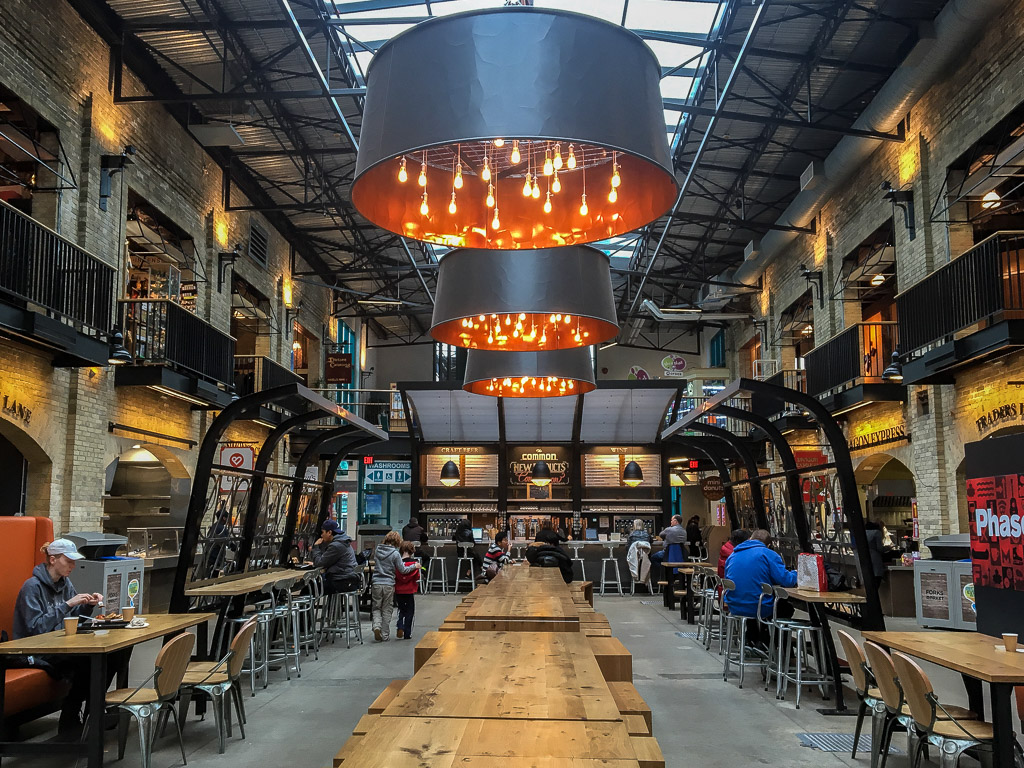 The Forks
1 Forks Market Rd
Across the street from the Canadian Museum for Human Rights, The Forks is the perfect place to wander around and do a little souvenir shopping or grab a snack. A hundred years ago, these buildings were rail yard stables, but now it's a warm and inviting two-level space with an overhead atrium. There are lots of handmade local crafts and items made in Winnipeg and Manitoba, so make sure you check out the stores here.
One of my favorite stops was The Common, which features an extensive craft beer and wine list. I focused exclusively on the Winnipeg beers. My favorites were Barn Hammer Brewing's Saturday Night Lumberjack Double IPA and Fort Garry Brewing Company's Happy Jack Pumpkin Ale with a brown sugar rim.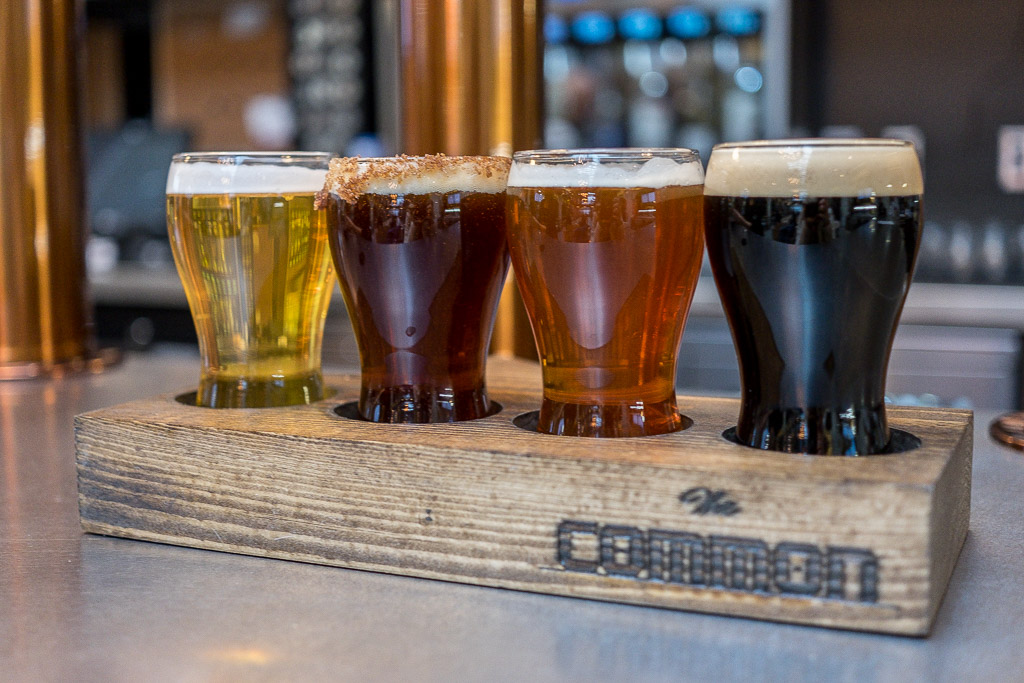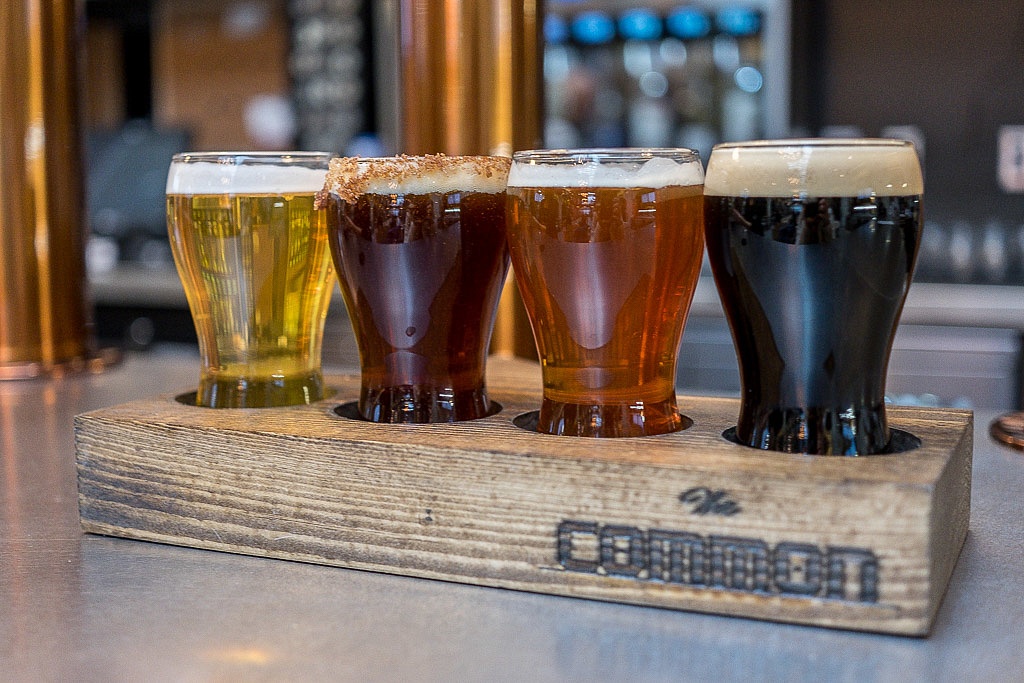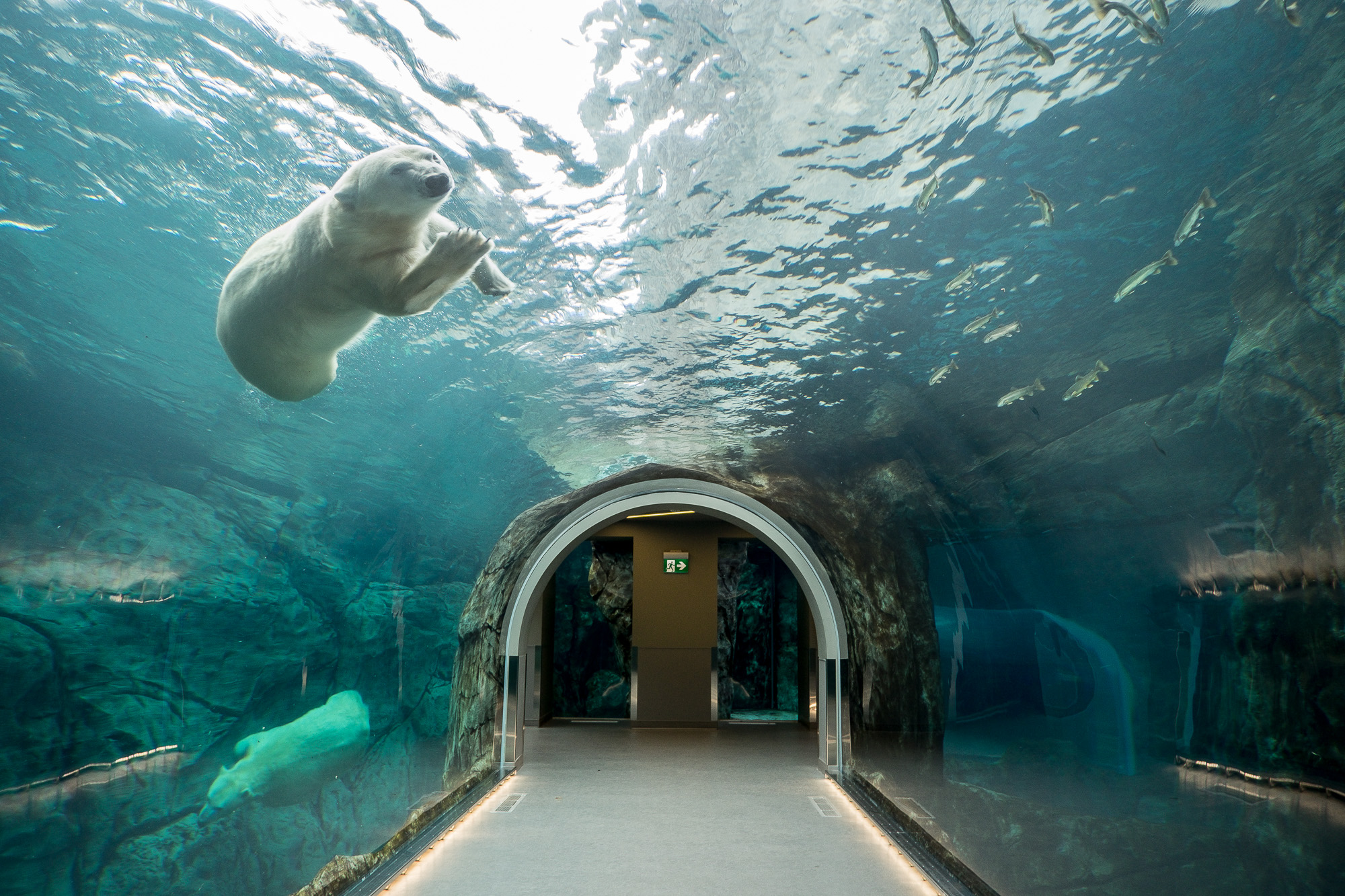 2595 Roblin Boulevard
So you already know how I feel about this zoo. I have to admit that the 'Journey to Churchill' exhibit was my favorite part of the park. And if I'm being specific, the polar bear swim tank.  It's the perfect stop to spend time with the animals of the near arctic, either as an entrée on your way up to Churchill, your only contact or one last goodbye post-tundra visit.
Relax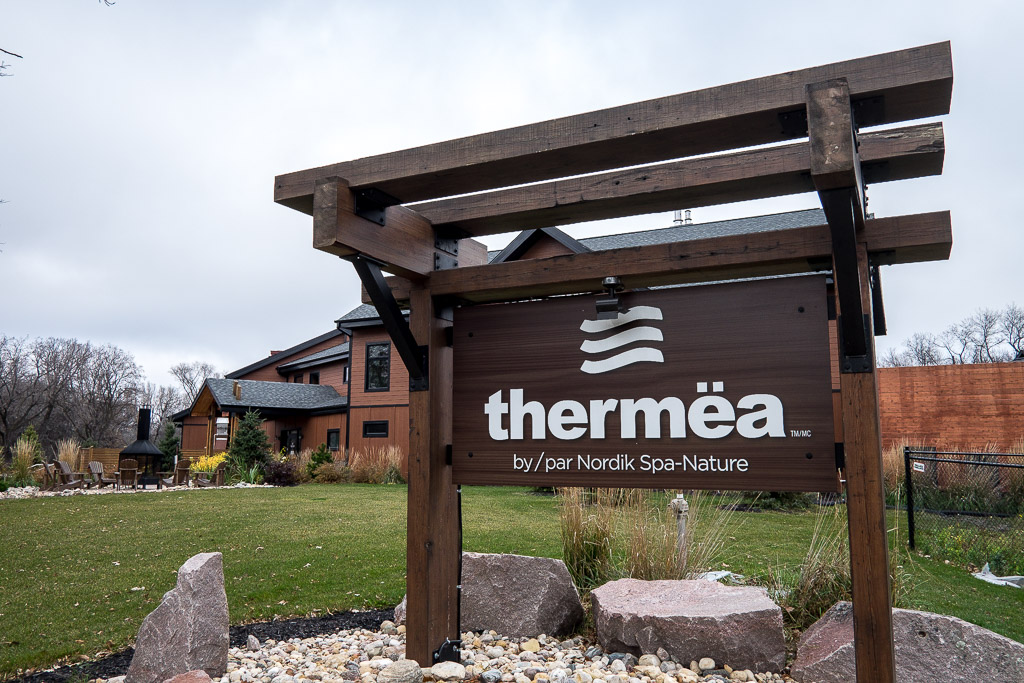 775 Crescent Drive
I'm not being hyperbolic here. Thermëa is without a doubt, hands-down, the BEST Nordic spa I have ever been to. Book your spot now. Eat there, too (get the cardamom crème brulée, my god). Just… see if they'll let you move in. There is no way you'll want to rush this trip even if the idea of plunging your body into ice water does not sound sane.
Highlights for me included the lavender salt scrub ice showers, the orange essential oil infused steam room, the barik sauna inside of an adorable barrel, and the roofless fireplace rooms where you can order wine or s'mores. I fell asleep twice in their relaxation rooms.
If you can, you have to make sure you are there for one of the Aufguss (German for "infusion") group treatments. There is a schedule posted outside of the Finlandia Sauna. Maybe it was the meditation I did, but I literally felt transcended. I had a serious epiphany during this experience.
In a nutshell, a large group assembles inside the sauna. The person leading it places essential oil-infused snowballs on the hot sauna rocks. As it melts, the oils are released into the air and pushed in wafts of scented air around you. This is via a staff member that whips a towel around the room while music plays, which is pretty impressive considering the heat in that room. In order, they are lavender (relaxation), lemongrass (creativity), and wild mint (refreshing).
Tips:
For Aufguss:
There are seating three levels inside the sauna. The top level is a few degrees warmer than the middle, and the middle is a few degrees warmer than the bottom – sit according to your heat tolerance.
Remember to bring a towel to sit on.
For the spa:
Bring your own flip flops.  If you forget, they are available for purchase.
Massage appointments book up fast. If you are interested, plan ahead.
Check out the schedule online, there are theme nights where talking and visiting are encouraged. Otherwise, plan to zip it and enjoy the great outdoors in silence.
You can eat in your robe! I repeat, you can eat lunch or dinner in your robe! Serious goals.
Stay
310 Donald Street
Minimalist and modern, this groovy hotel has floor to ceiling windows looking out on the city from your room. The rooms are not large, but laid out in a way that makes sense, everything is in its place and the beds are super comfortable. There's a continental breakfast in the lobby, which is great – you can just load up your plate with goodies and go back to chill in your room until you're ready to face morning and have actual human contact. The staff here is among some of the kindest, funniest, most helpful people I've met at any hotel. Blame it on Canada.
Eat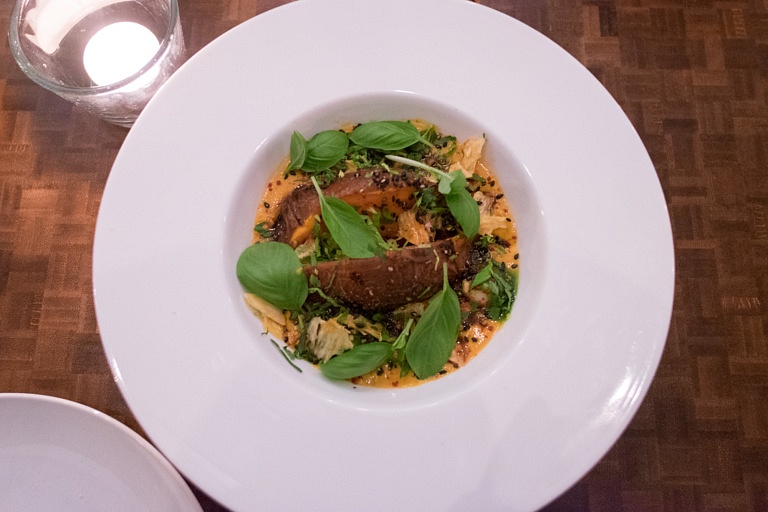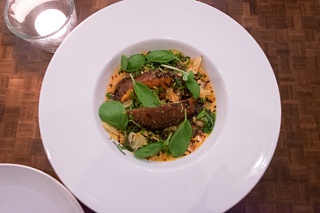 Maqué
909 Dorchester Ave
This place was a culinary dream. And when I say dream I mean Juliana convinces everyone to order like 15 small plates and she gets a little bit of everything. Did I mention I love sharing?
With a modern décor still cognizant of Winnipeg's prairie roots, the small restaurant is cozy and airy at the same time. The wine list includes Canadian wines, which is always a fun adventure.
My favorite dishes included:
steamed buns with shiitake mushrooms and daikon and mayonnaise,
seared greens with XO sauce and nuts, and
yams in a curry sauce.
I didn't even make it to dessert, which is really saying something since typically I reserve a separate section of my stomach for that. Gah!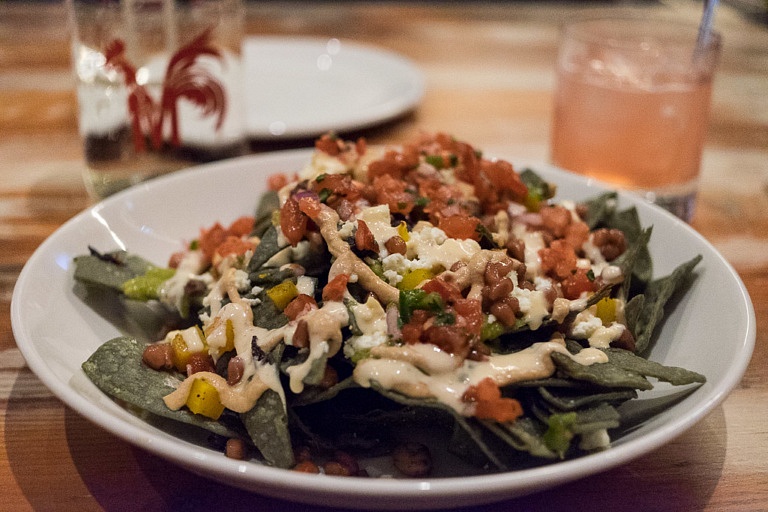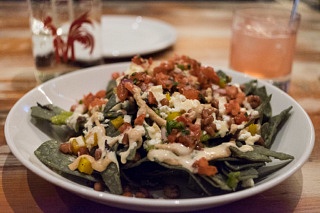 The Merchant Kitchen
At the ALT Hotel
Modern, global and fun, this restaurant is attached to the ALT Hotel and if you're staying there it's definitely worth a meal. The menu features a cuisine of street food with a chef's innovative touch.
I wound up eating there twice and had great food both times. Try the Nacho Azule – a massive pile of blue chips covered in pomegranate seeds, butternut squash, cashew and fresh cheeses, chipotle cream… I mean, there were so many flavors going on my taste buds were on a high.
A creative cocktail menu and super friendly service seal the deal on this place for me (they have mezcal!!). Yummy vegetarian and vegan options (including those nachos) are available.
Getting Around
Rent a car – it's a pretty easy city to drive here.
Taxi – Unicity Taxi Ltd.
Download the Unicity app to make it easy to call this taxi service. For all of you Uber lovers, it's currently a no-go here, but taxis abound. I found Unicity's drivers to be very friendly and while you can hail a cab when you see them, the app made it easy to get a ride when you were somewhere cars weren't plentiful (like the zoo or the spa).
Have you visited Winnipeg yet?
What are your favorite things to do and see in Winnipeg?
Special thanks to Travel Manitoba  for making this trip possible. All opinions are my own.
Disclosure: As a Booking.com Associate, I earn a small amount from qualifying purchases. However, I don't recommend anything that I don't personally love.