What do I pack when I go hiking or trekking? Whether it's jeep riding through the sands of the Wadi Rum desert in Jordan, nomadically moving ger camps across Mongolia's Eurasian Steppe or exploring the rocky geography of Northern Arizona, I've got several go-to items that make it into my bag.
During my most recent trip to Northern Arizona I did some pretty tough activities. I hiked down and then back up 700 feet of slippery steps to get to the 13th century Betatakin ruins, did some UTV off-roading through mud and up rock faces to catch the view high above the northern rim of the Grand Canyon, and squeezed through the petrified sandstone of Owl, Rattlesnake and Antelope Canyons.
I couldn't have done any of this half as easily if it hadn't been for the hiking gear I had with me. I was also able to capture it all with the gorgeous camera on my Samsung Galaxy S6 edge+; the perfect companion for roughing it since it's covered with Corning® Gorilla® Glass 4. Why's that? Because Gorilla Glass 4 is Corning's toughest cover glass yet and dramatically improves protection against drops, especially in terrain like this.
Below is a quick review of what was in my bag and why I like it.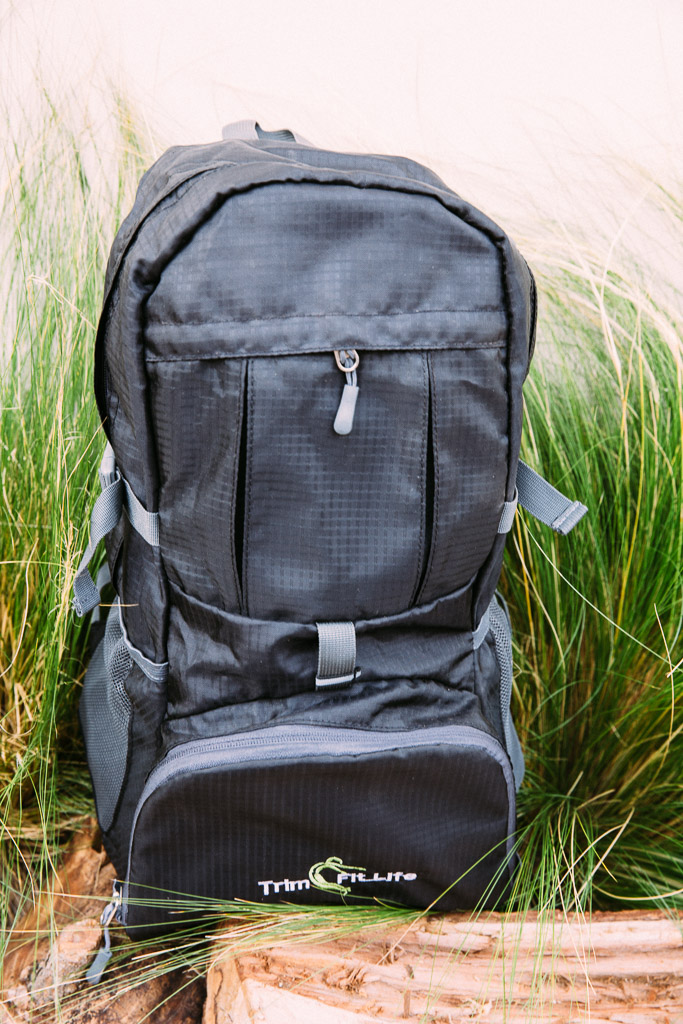 Trim Fit Life Packable Travel Backpack
This pack folds up into a very small bag that easily slips into your carry-on or checked baggage. Its one of my favorite collapsible packs by far because, despite it's small beginnings, it unpacks into a rather large, surprisingly durable backpack or daypack. Inside it's lined with a waterproof material in case you suffer a sunscreen explosion or food leakage.
There's a good-sized pouch on the front which is a great place to store your device or snacks or other smaller items. It also has a zippy pocket there, which is the perfect size for keeping track of smaller items like your wallet or ID.


Both sides have mesh pouches for water bottles or sunglasses or other things you need to access quickly. The shoulder straps are comfortable and have several adjustable settings including a chest strap. The interior is large and roomy with an inside pocket to keep things separate. I love that even though it's a collapsible bag they don't ignore details like sewn-in loops for easy attachment of carabiners (like a temperature gauge and compass, see below).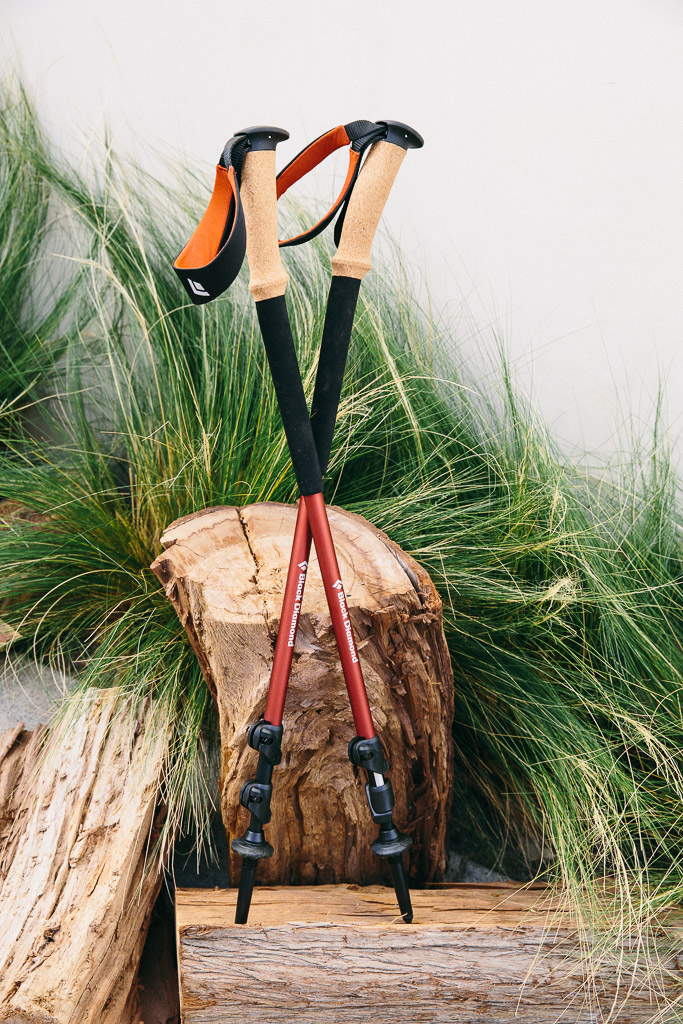 Ah! Trek poles! These are a lifesaver, especially on hikes like the one I went on in Navajo Nation's Betatakin ruins. Whether you're heading up or down on tricky carved stone stairs or hiking through bumpy terrain, trekking poles keep you steady, upright and on course.
This pair is fantastic because they are extremely lightweight so they don't take up weight in your luggage, a crucial quality when it comes to hiking gear. They're also collapsible, but when they telescope they have a sturdy locking mechanism that keeps them in place at your selected length no matter how much pressure you put on them during a climb. The cork handles are comfortable and the lightly padded hand straps keep the poles from slipping off of your wrist.
One note: the adjustable height is in centimeters, not inches, so be sure to know your metric height for proper adjustments.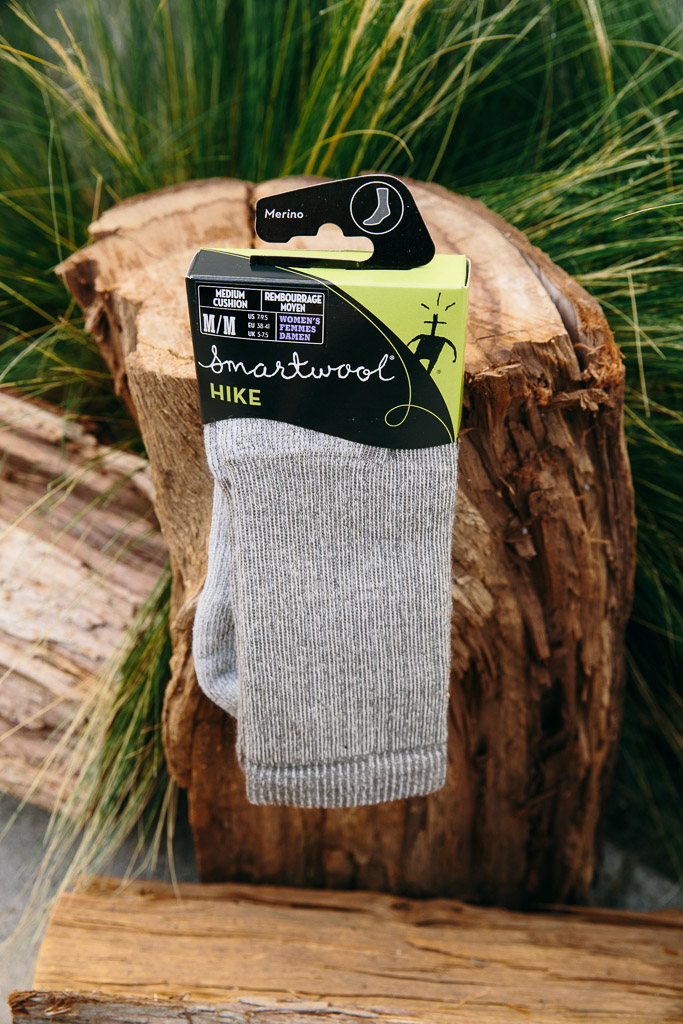 I'm a big lover of the Smart Wool sock. I know, usually you only hear your grandmother say things like this, but I'm not afraid to admit it. They have many different styles, which always make them my traveling socks of choice, even when I'm not hiking. This specific sock was created for a tough day on the trail whether it's hot or cold outside. They wick moisture away, have padding to prevent blisters and the natural fibers adjust to keep you insulated. Another great thing about Smart Wool? They don't absorb odor, so you can wear them multiple days without needing to wash them. Score!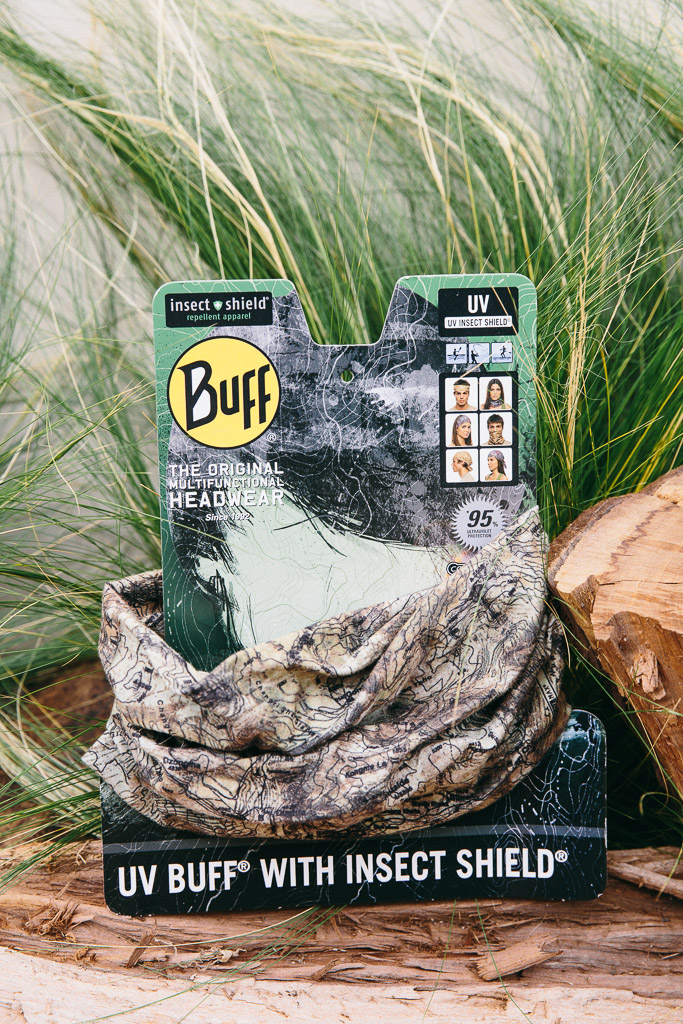 I never head out into mother nature without one of these. For starters, the Buff has UV protection and insect shield repellent built into it to ward off some of the more unpleasant aspects of the great outdoors. These are all-weather and can be worn like 10 different ways including as a wrist band, a headband, a headscarf, a surprisingly warm neck scarf, as a balaclava over your face when it's freezing or as a lower face shield when it's sandy or windy. It's also great for hiking and camping because it's seamless, odor resistant and dries quickly.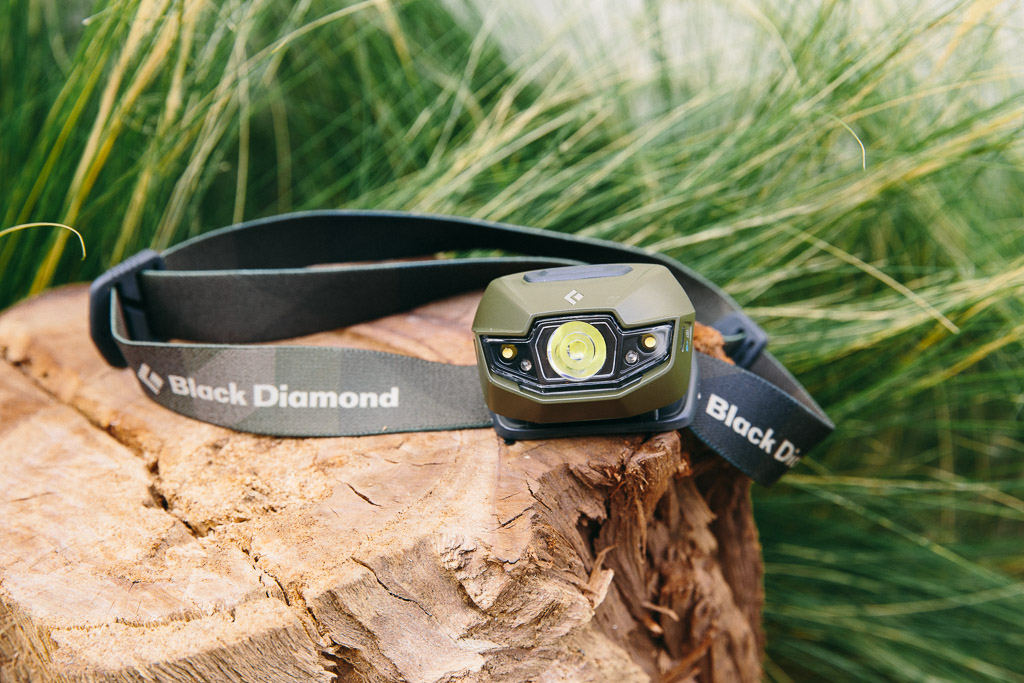 These are a must anytime you are camping overnight or taking early morning or evening hikes. This particular model has a cool adjustability feature that allows you to tilt it down to see the ground if you need to. It has a dimmer switch so you can control how much LED you're throwing out at night. It also has a strobe feature as well as a red lamp for nights outside when you need a little night vision without lighting up the entire camp. This model does rely a lot on you remembering how many clicks it takes to get to each level, so you'll have to read the directions and memorize them. Includes a helpful battery meter on the side.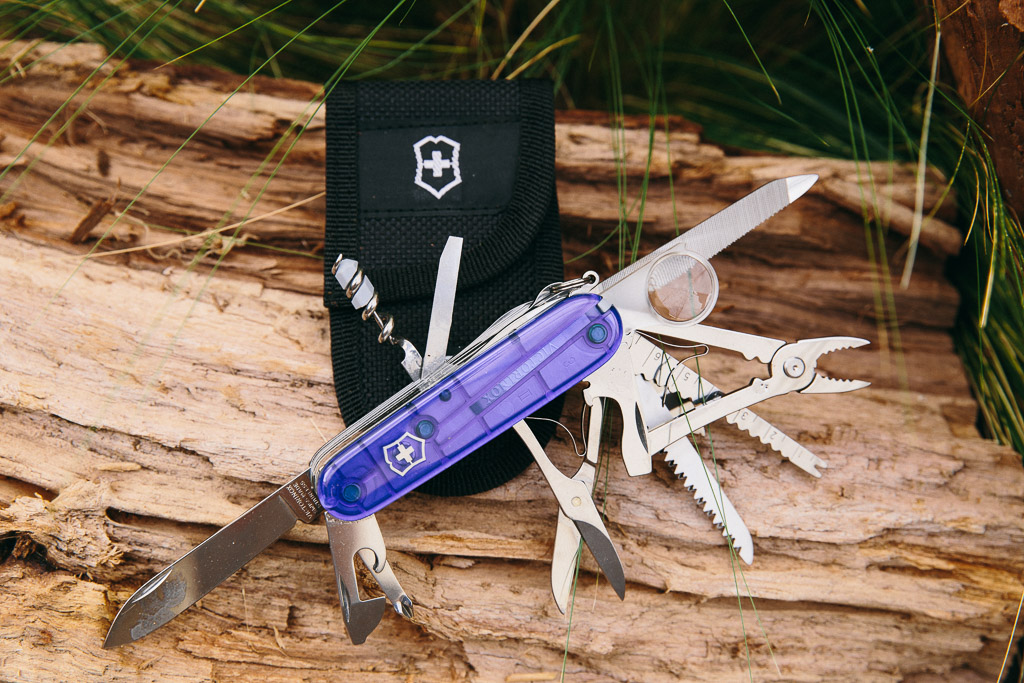 Do I need to review the multi-tool magic that is the Swiss Army knife? You know you shouldn't camp without one, even if it's just to have that corkscrew and scissors in one place. This model has 32 tools in one and also includes the mini-screwdriver accessory, which fits into the corkscrew. Among other handy pullouts, this knife has scissors, a magnifying glass, a small saw, can opener, pliers and a flathead screwdriver.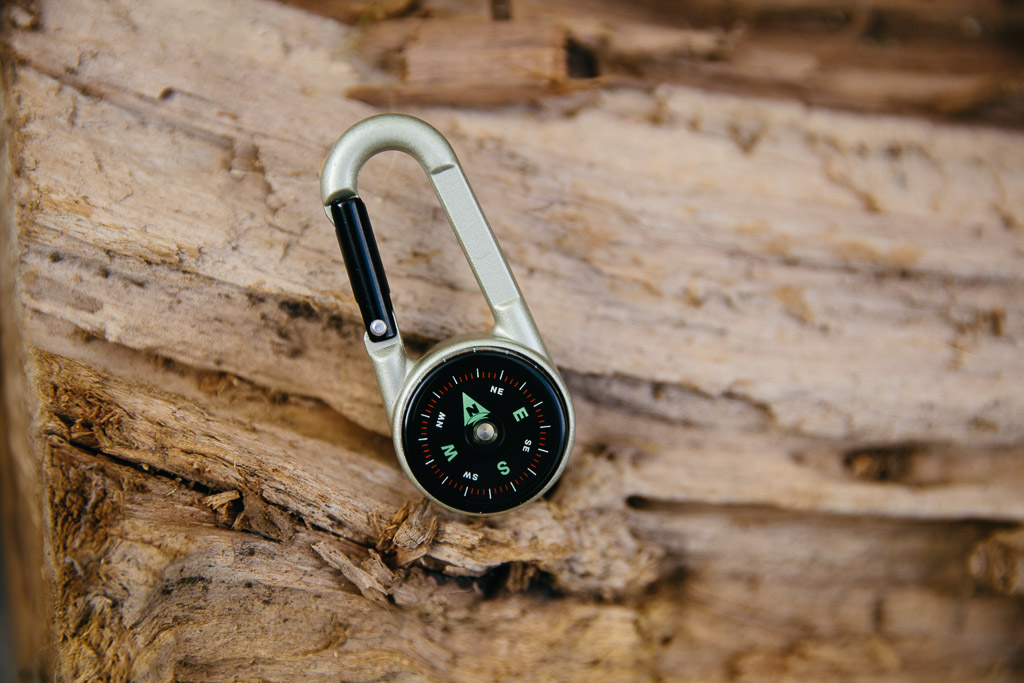 This is a fantastic little clip-on for your backpack. Besides allowing you to accurately whine about how hot or cold it is, this handy little item can also help you get your bearings with the compass. It's sturdy and connects easily to your backpack. Great hiking gear for making sure you're going in the right direction.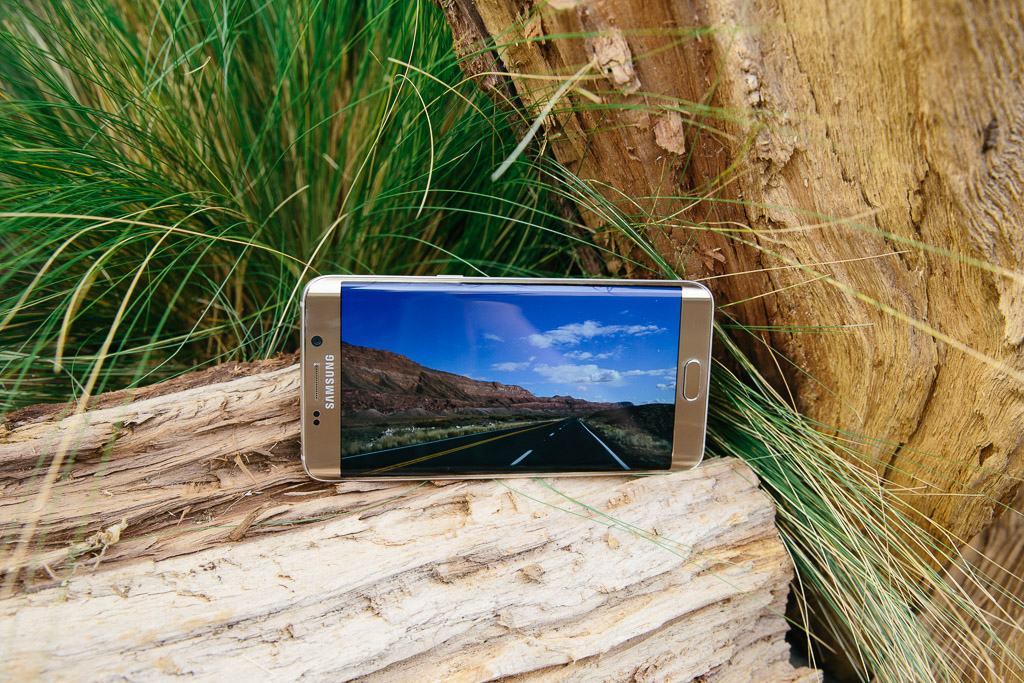 It's the perfect phone to bring along with you as you traverse tough trails and document your trip. The Samsung Galaxy S6 edge+ is covered with Gorilla Glass 4 which survives up to 80% of the time when dropped from one meter. The phone also has one of the most advanced cameras I've ever used on any device. Lightweight and tough, use it on the fly to catch those unexpected moments or flip it into pro mode and adjust the shutter speed, aperture and white balance to take expert pictures of your adventures. The impressive screen allows you to see your photography in full effect.
This post is sponsored by Corning Gorilla Glass 4, but everything written is my own opinion, though, since this is my blog. Special shoutout to my friend Ragan over at Beauty in the Bite for helping me with the product photography.
© 2015 Corning Incorporated. All Rights Reserved.