It's not you dear spirits of Quebec, it's me. Or rather, it's New Orleans…
Cold air brushed the hairs on my neck. It was New Orleans in February. But I was also standing in front of a haunted one-hundred-year-old French-style hotel.
"When the couple reviewed their trip photos, they were stunned to see one that was taken of the two of them inside their hotel room…asleep. The angle was only as high as a boy around twelve." It was 10:30 at night, and we stood in complete darkness, save for gas lamps and the glow from nearby windows of the French Quarter.
"This used to be a boys' school, but half of it burned down, with many students trapped inside." He was deadly serious.
I shivered, despite the prickly heat of supernatural fear on my ears. Our ghost walking tour guide was dressed in jeans, trainers and a jacket. He wore gold-framed glasses. He looked like a young professor, or maybe an earnest Ghostbuster in training.
True crime stories and eyewitness accounts filled the late night as we walked block by block, learning the grisly history of this old Creole city. From then on I was ruined for taking another ghost tour. I didn't know it then. But countless disappointments later, I'm sadly aware of it now.
What I Learned from Ghost Tour #2
A few years ago, still haunted by my trip to NoLa, I was quick to sign hubs and I up for a ghost walking tour in Edinburgh, Scotland. Edinburgh seemed a perfect petri dish of paranormal possibilities: centuries-old moody gray stone buildings, labyrinthine alleys, a medieval past, and a frequent Victorian fog that inspired amateur surgeons to look for test subjects. I was so ready for us to be historically terrified.
Until HE showed up: our guide dressed in a silly cape and suit, community theatre-painted skull face and Cracker Jack cheap exaggerated vampire teeth. Ever the optimist, I stayed the tour, waiting for some juicy stories, or at least a thorough exploration of the city.
But nope.
Instead of wandering around mysterious Scottish buildings with shady pasts, we hung out in a construction zone, the back of an apartment building and down some sketchy streets. This while his colleague – dressed like a lunatic monk with a werewolf mask – jumped out from behind dumpsters and humped colonnades in a sad attempt to make us scream. It was frightening, but more in a terrible American Idol audition kind of way.
My score:
Awesome Ghost Tour: 1, Cheesy Ghost Tour: 1, Annoyed Loved Ones: 1
Until Scotland, I didn't realize I had a 50/50 chance of being more bored of death than scared of it. Knowing how good the first time was, I still held out hope for a creepy future.
Looking for the Ghosts of Quebec City
After settling into Quebec City, stop two on my girls' Canadian road trip, I saw that there were several ghost walking tours on offer. My internal thrill-o-meter pegged.
A storied North American township thick with struggles, battles, and French history, I had a gut feeling Quebec City would be rife with souls stuck on the wrong side of life and death. Maybe we'd hear the tragic tale of a restless being in search of a lost love; or one seeking justice from a false witch accusation, or at the very least, victims of poor building code violations that needed restitution.
I convinced my two girlfriends Rachel and Stephanie to do a ghost tour. My argument was that my New Orleans experience was chillingly fantastic and that we'd get to know the city better. They agreed.
We gathered near a cathedral at dusk, waiting with other tourists for our storyteller to arrive.
Then SHE showed up. Dressed as milkmaid with a Party City black wig and a painted ghost face. Edinburgh flashed through my mind. I cringed; I'm pretty sure it was of the external variety. But I wasn't giving up yet. I wanted scary stories. I wanted to see parts of the town I might not have found on my own. I wanted my girlfriends to not hate me.
"I came to Canada 400 years ago to find a husband…" Oh great we're going down the re-enactor road, aren't we? "But I wasn't pretty enough to stay in Quebec, so I had to marry a man in the country, who was arrested for stealing from our neighbor." I shifted my weight to the other foot.
"My husband was faced with a choice…to be executed or become the town executioner. I had five children to raise and to try to keep out of jail."
Oh god. I wanted us to hear stories about old spirits that still messed with folks today; instead we were stuck for another twenty minutes listening to a one-woman show that sounded like it might end in a gofundme campaign.
I looked over at my girlfriends. Stephanie's eyes were glazed over. Rachel gave me the hard stare. I debated whether or not we should make an escape this early in or stick it out in case it got better.
Over the next six hours or maybe 45 minutes, it's hard to remember, we wandered to disparate locations: some cannons on the bank, inexplicable bleachers in the park, and ANOTHER apartment building parking lot (what's with this setting?); all while listening to stories that sounded more like urban legends. They also had nothing to do with the locations in which we visited.
So…Are There Ghosts in Quebec's old town?
This, my friends, is a question that I do not have a satisfying answer to. With the multitude of ghost tours available in Quebec City, I should have chosen better. Our tour was less about the undead's refusal to be ignored and more about how hard life was in the 18th century, which I totally already understood from having watched Les Miserables 4 times.
My new score:
Awesome Ghost Tour: 1, Cheesy Ghost Tour: 2, Annoyed Loved Ones: 3
How Do You Find a Good Ghost Walking Tour?
I'm not ready to give them up entirely. For one, I have to even out my score. But I also need to reconnect to that initial feeling I got in New Orleans. The one where I was almost suffocated by history, that magnetic moment that reminded me how thin the veil of life and death is. That charged atmosphere fascinates me, where the past could confront any one of us, it's a terrifying and irresistible sensation.
Alright then, learning from my varied experiences, I'm leaving you with my quick "How to pick a Ghost Tour" questionnaire:
Ghost Tours – Go or No?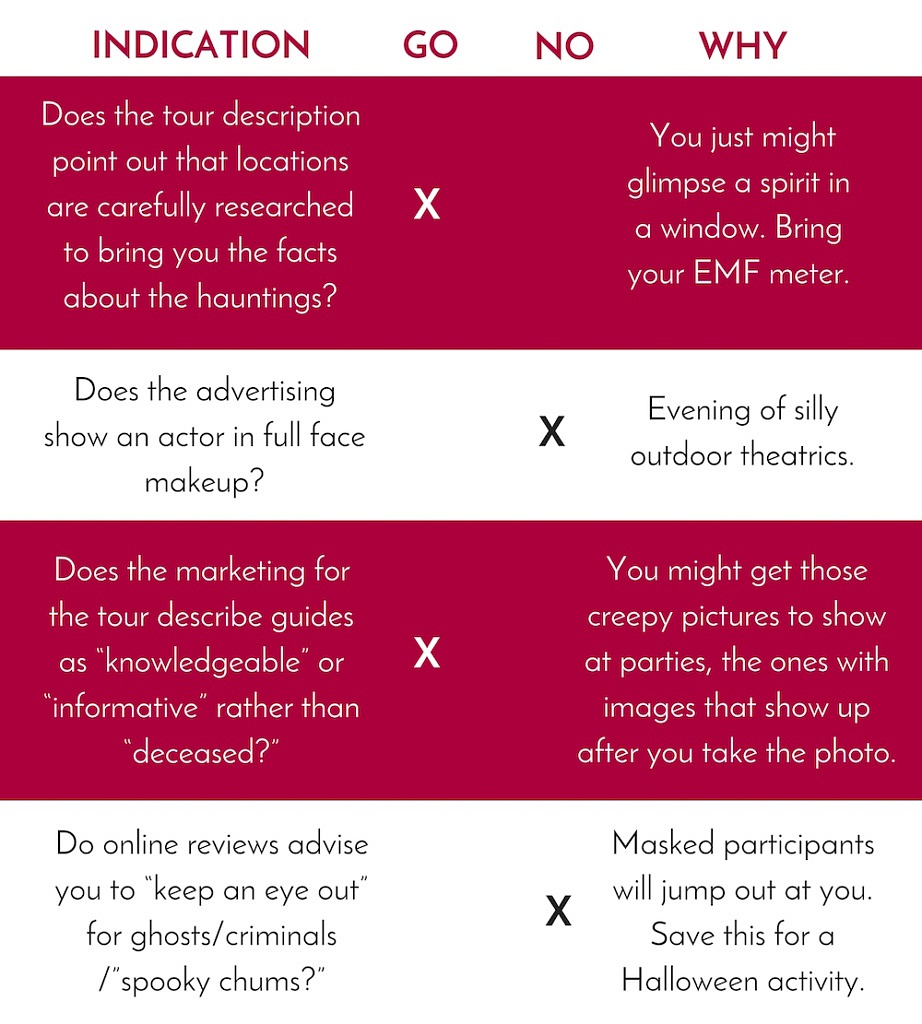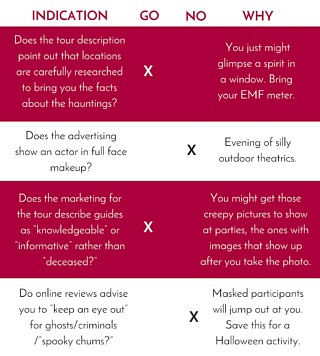 Have you been on a ghost tour that you loved?
Tell me about it in the comments below – I need to know!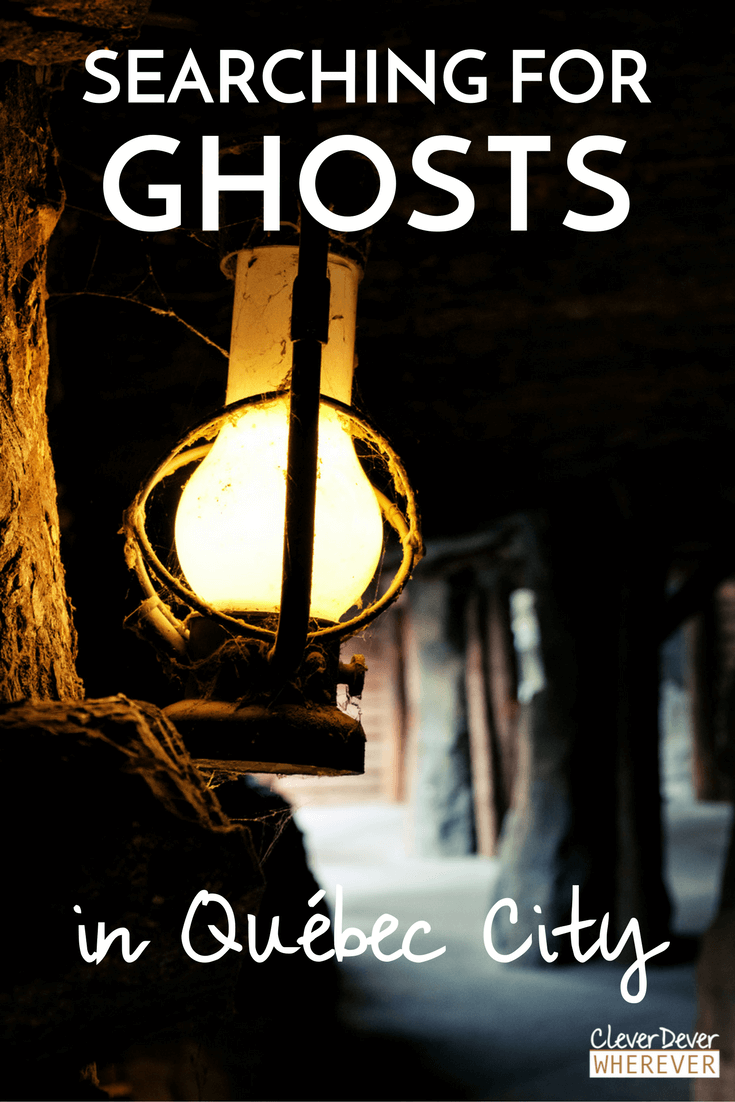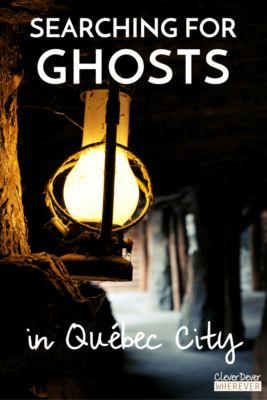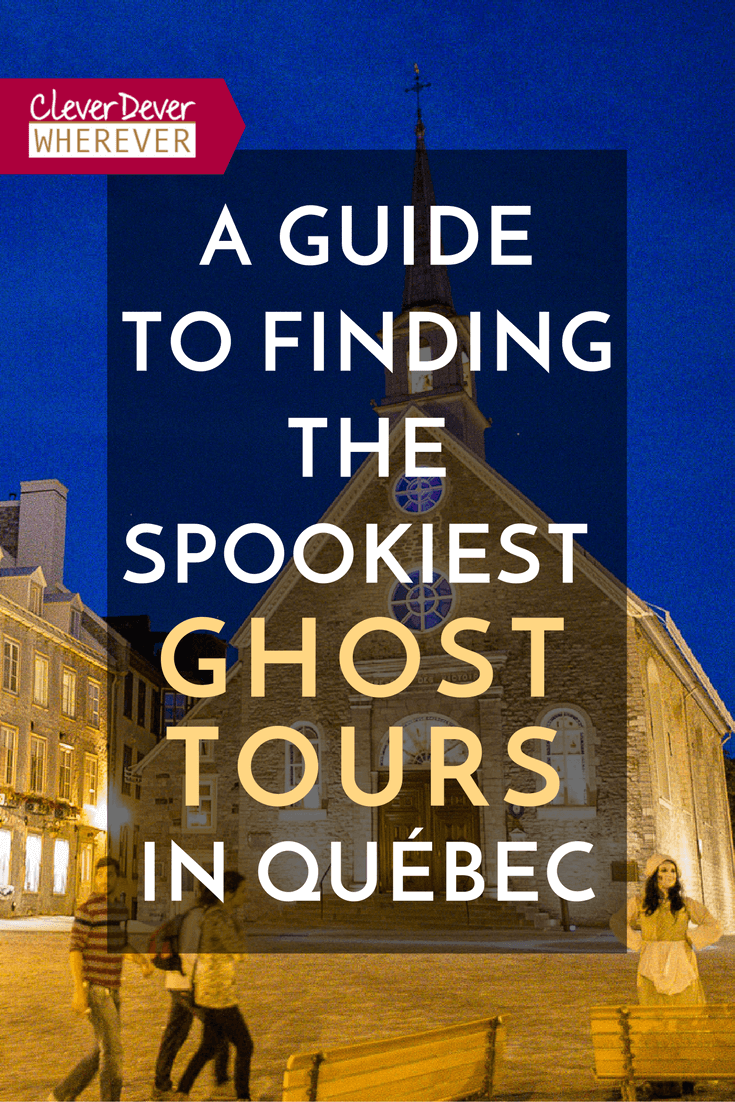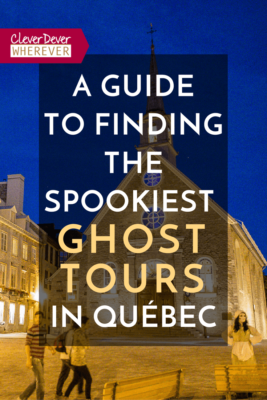 Read More About Quebec, Canada