Two of my favorite ways to familiarize myself with a new place are by exploring it on foot and by eating my way through it. If you're heading to Alaska, do both. This do-it-yourself food tour in Juneau is exceptionally easy due to the compact nature of the downtown area, coupled with the delicious fresh seafood.
The cruise industry helped build Juneau into a destination of its own, and now the city sees more than one million visitors every summer. That means it can get crowded during the peak summer season, but if you're lucky enough to visit on an off day or an hour before the big boats arrive, you just might have the harbor to yourself (…or at least with a more manageable gaggle of tourists).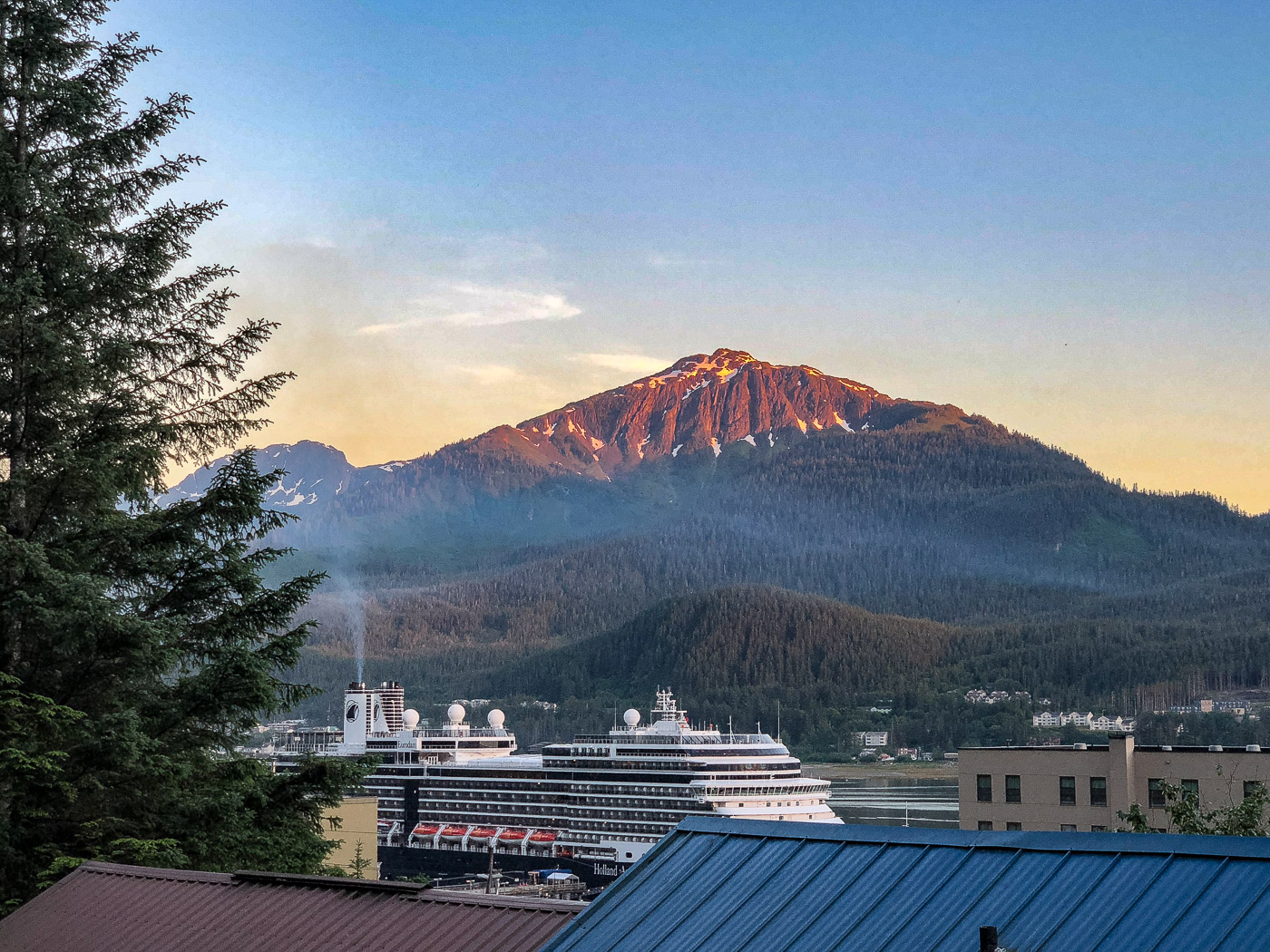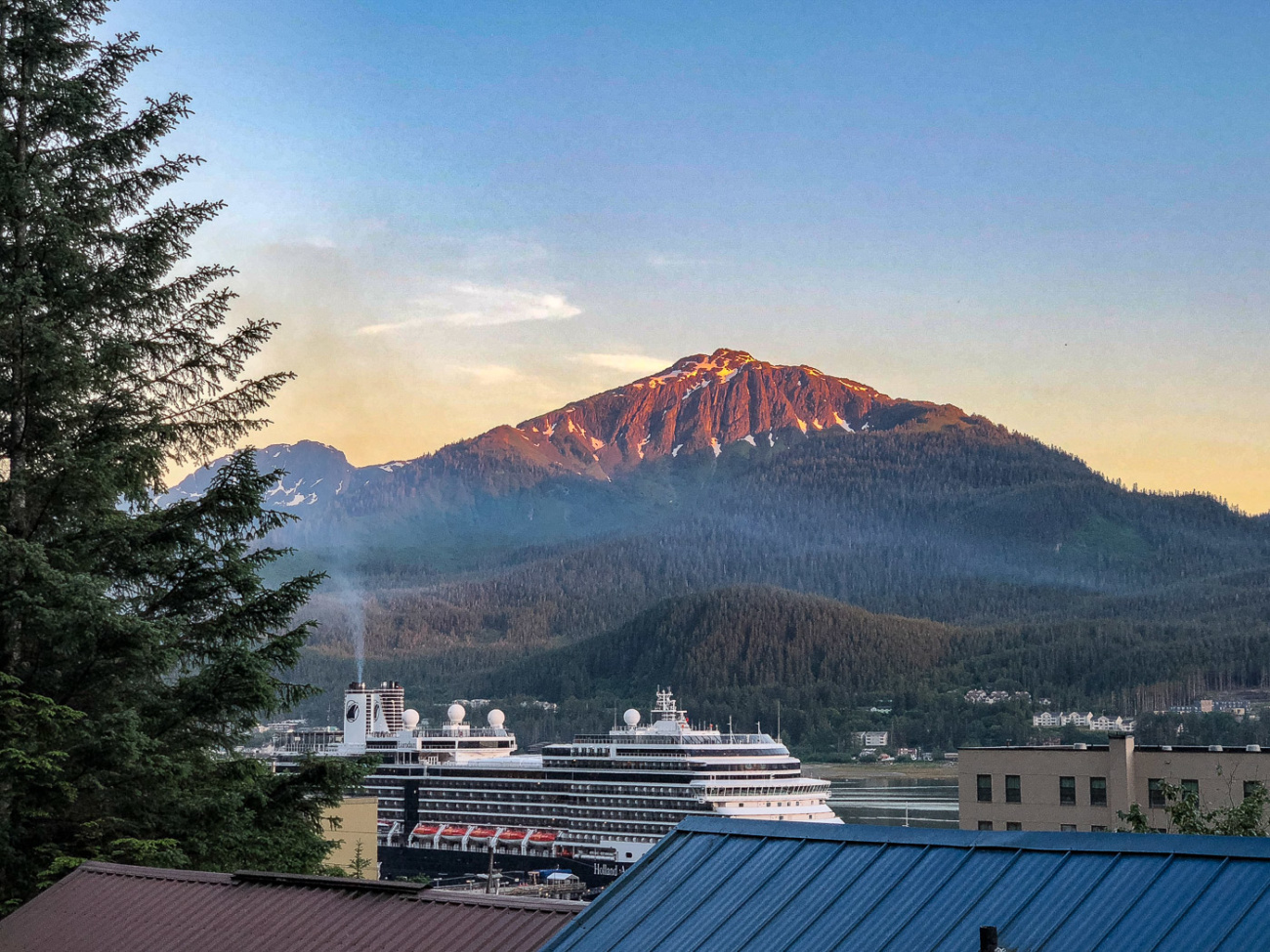 Pro Tip: Consider also, if you can swing an Alaskan cruise in spring. You'll be rewarded with far fewer groups and lines, a higher chance of seeing the northern lights, ample wildlife awakening, and better airfare and cruise prices.
Regardless of when you visit, you can explore the sights, smells and tastes of Alaska with your very own walking food tour in Juneau, and you won't have to travel far from the pier. If you can, bring along several friends to split things so you can taste more—once you get there, it will be hard not to eat everything, especially the fish and seafood. (Which is why it's awesome you'll be doing so much walking. You're going to need it.)
Stops on Your Juneau Port Food Tour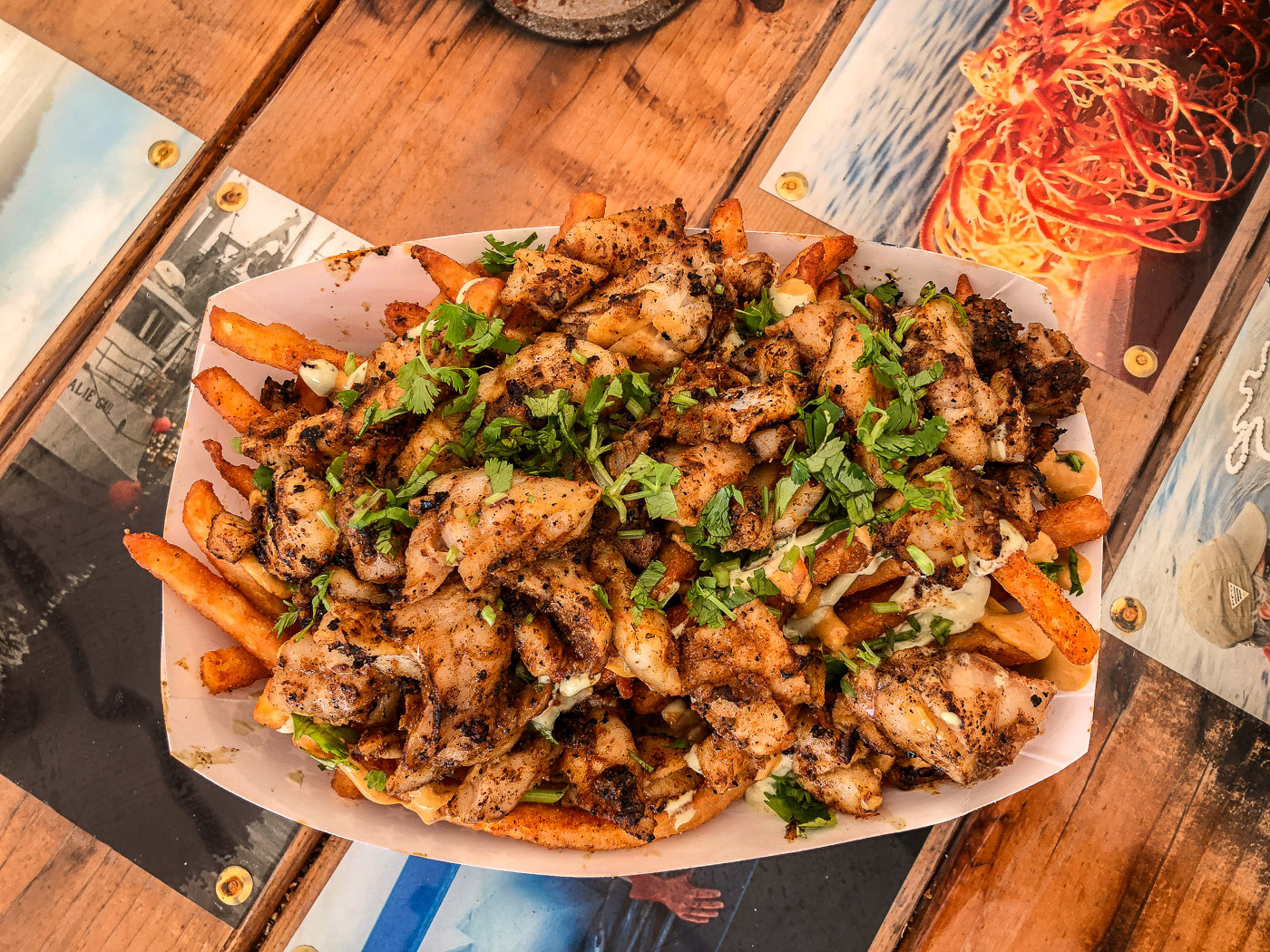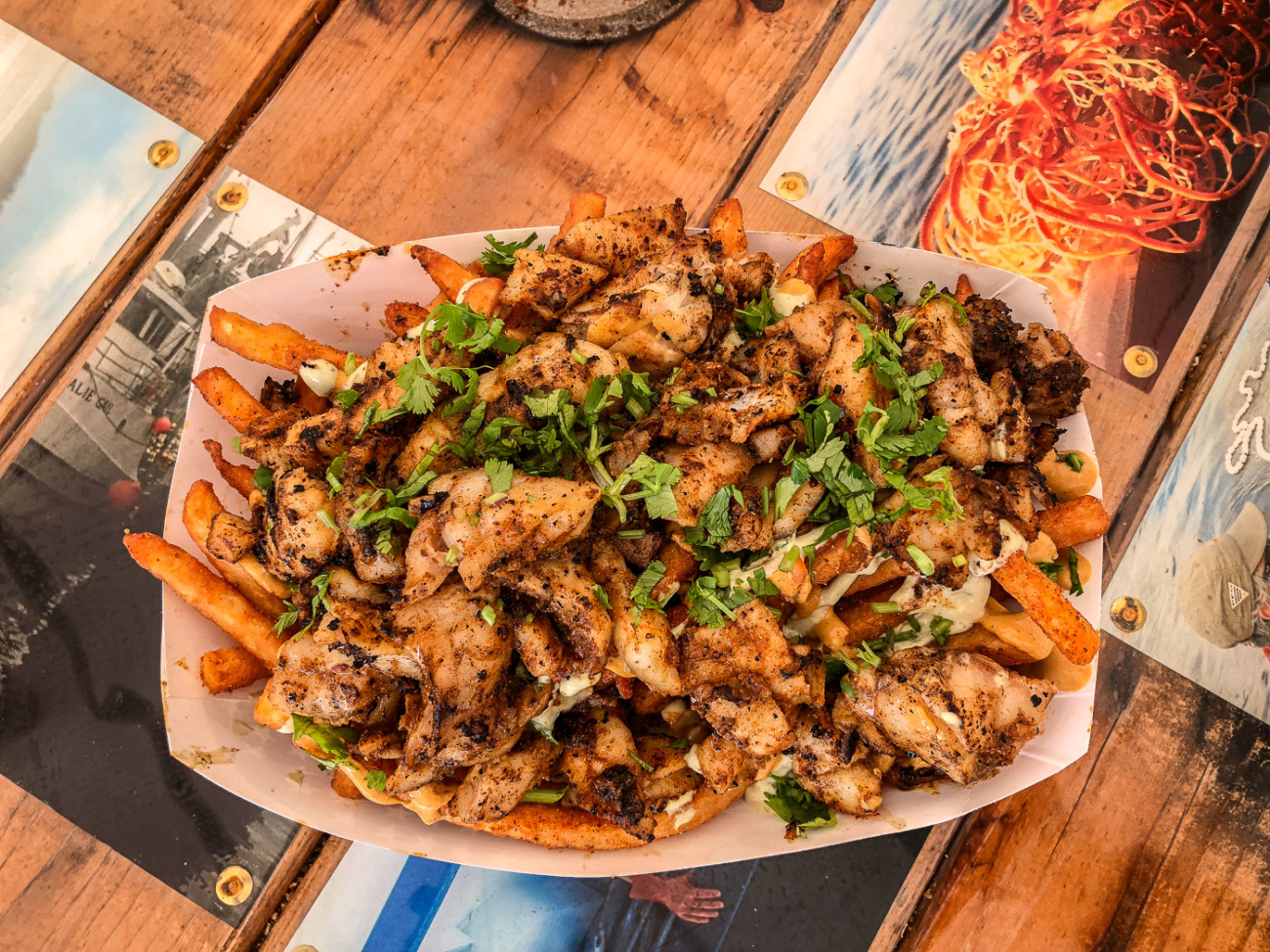 Stop #1: Deckhand Dave's Wild Alaskan Fish Tacos

Price Range: $
Serving seasonally fresh fish daily, this polished silver food truck cooks up fish so flavorful you'll be plotting your return before you're even done eating. Even if it doesn't go with anything you've ordered, get a side of the tartar sauce—it's so yummy, you'll be dipping your fork (or finger) in it like it's some kind of side dish.
The menu is small, but in this case, that's a good thing. As soon as you see it, you'll immediately realize you need to try everything on it, and this is only the first stop of the day.
What I tried:
Combo platter that included:
-rockfish taco
-breaded halibut taco
-crusted salmon taco
Cold cups of Alaskan Brewing Company beer
Pro Tip: Deckhand Dave's has a secret menu, so ask about it if you want some crazy combos involving fish and fries. I had the Trash Bear, which are sautéed rockfish bits with beer battered fries and spicy crema. I think that's what gave me the energy to hike the Mendenhall Glacier directly after.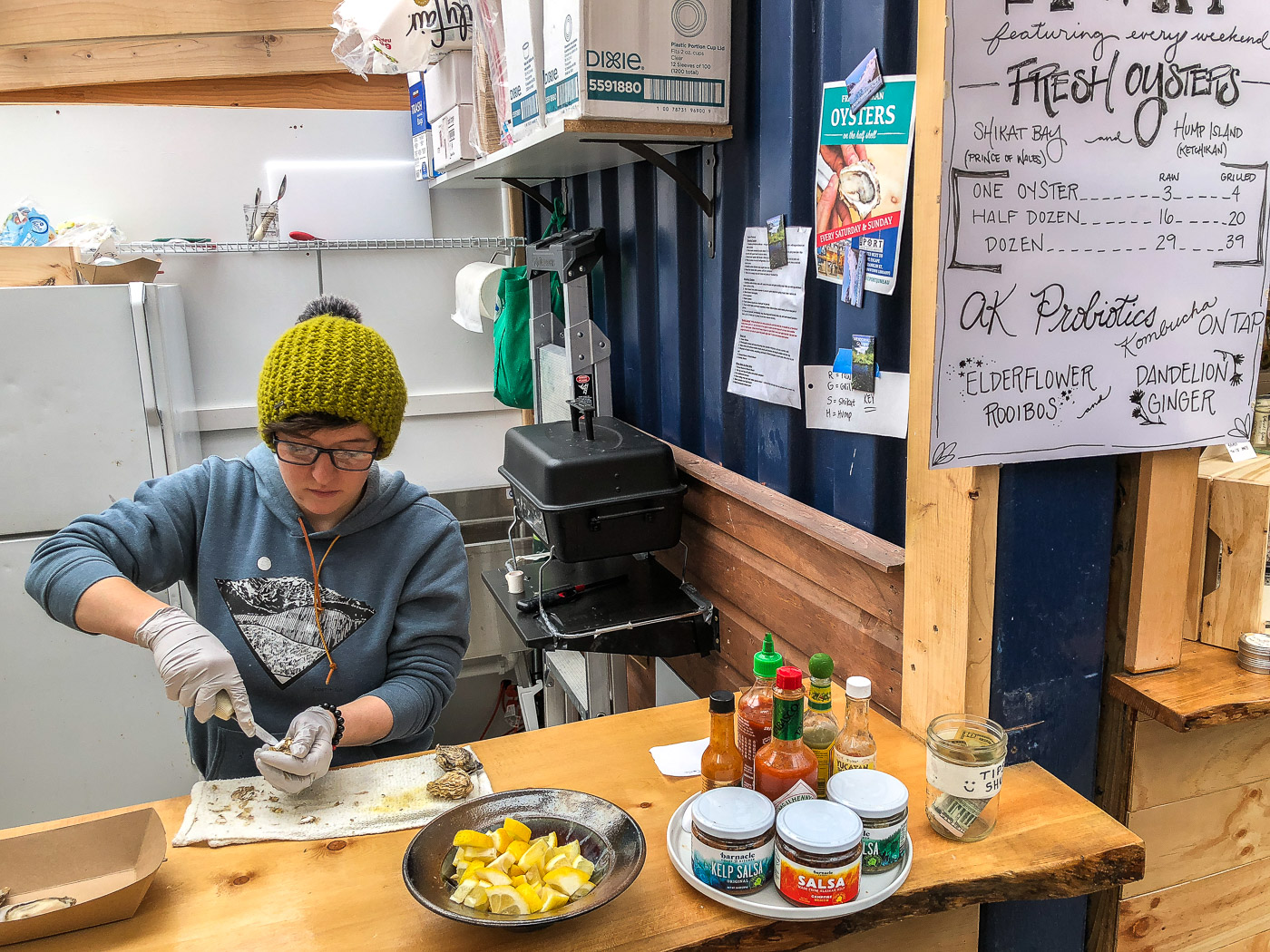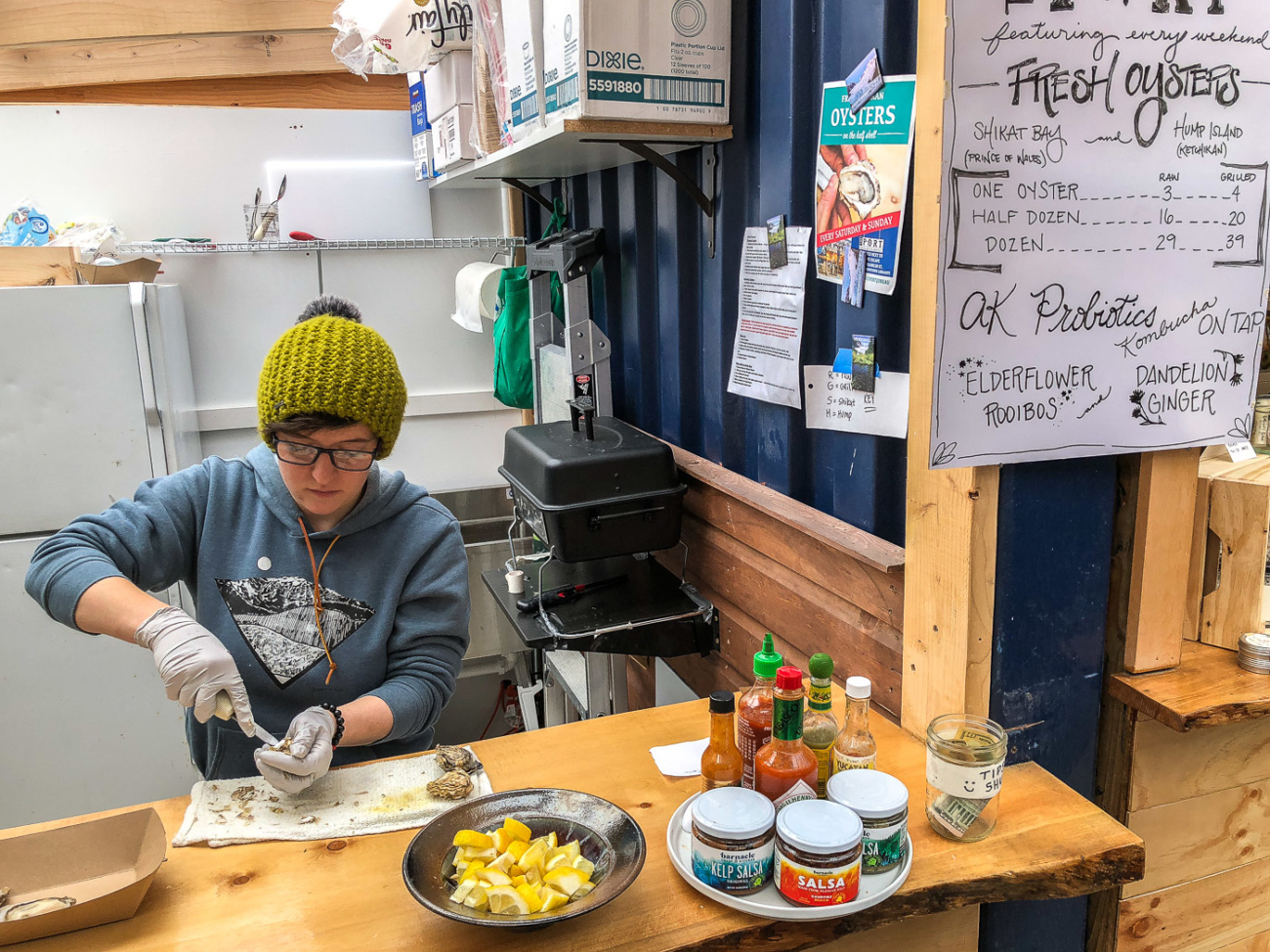 Stop #2: The Port: Local Goods Market
Price Range: $$
Stop number two on your Juneau food tour is a simple stand. Port first appears to be just a pop-up outdoor market with local goods, shirts, jewelry, and other Southeast Alaskan arts. It's easy to get sidetracked by all the great souvenir shopping, but step left and there's a tiny food stand with fresh-shucked oysters and homemade kelp salsa.
Here you can cleanse your palate with local Alaskan oysters, sampling the briny and creamy options of the day (this day it was Shikat Bay and Ketchikan's Hump Island). Make sure you try the seaweed salsa—it sounds strange, but it's surprisingly tasty.
They also have kombucha on tap if you feel like you need a healthy shot of something, even if you're not sure what it does.
What I tried:
Alaskan oysters with mignonette and kelp salsa.
Pro Tip: Look for the Chef Stef's local spruce tip caramels. The two flavors blend perfectly into a soft candy that's perfectly (but not too) sweet.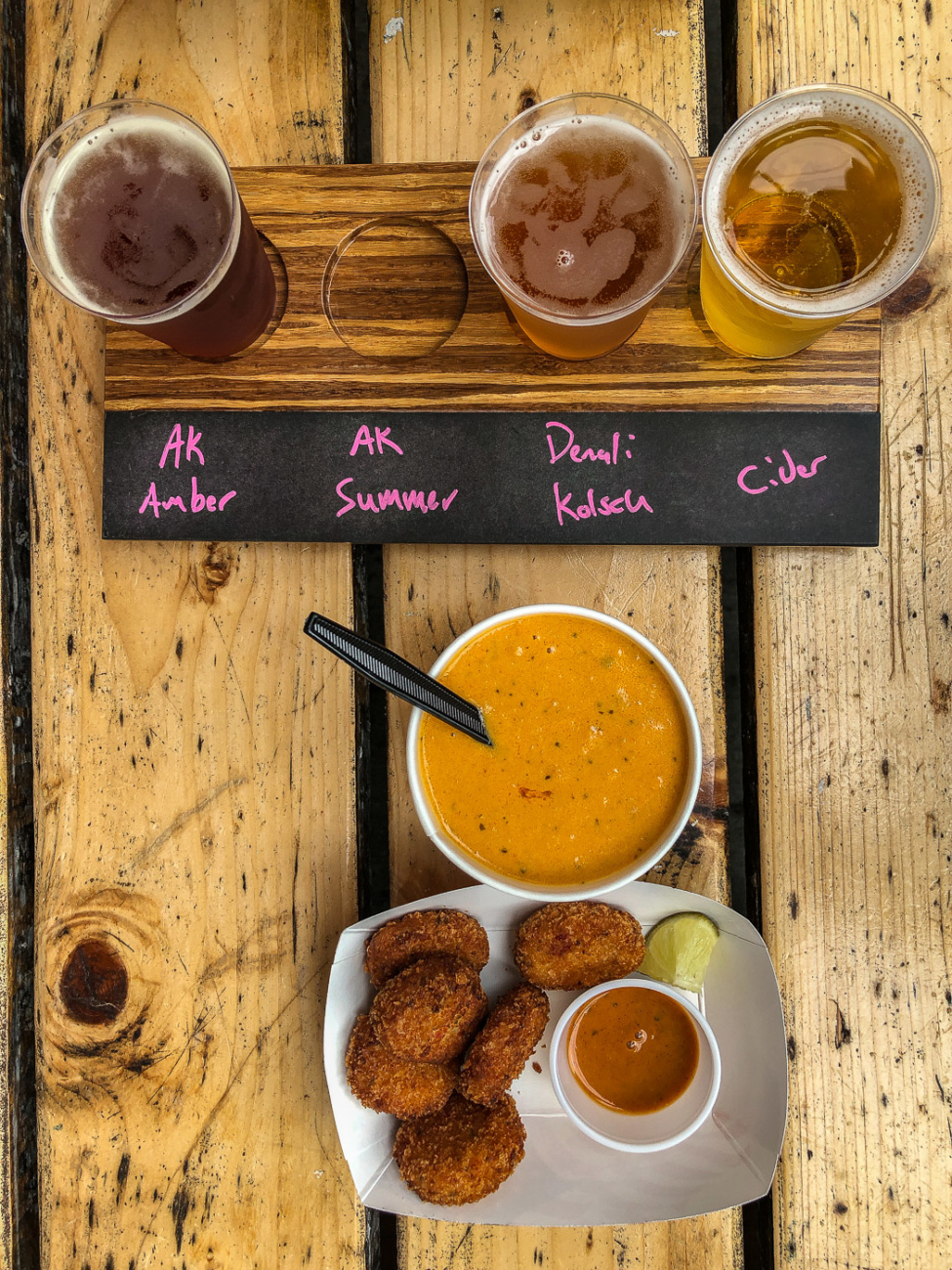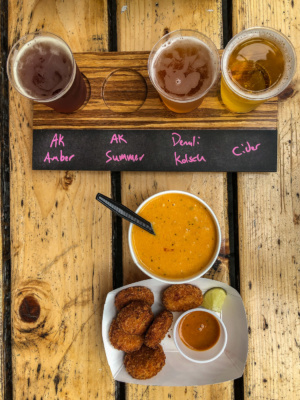 Stop #3: Tracy's King Crab Shack
Price Range: $$$
It's easy to dismiss this place as a tourist trap, what with the loooong lines (especially later in the day), huge crowds and pricey menu. But don't pass it by.
The food is seriously fantastic, the lines go fast and it's worth it. Alaskan King crab is good anywhere, and having it in Alaska is something you simply must experience if you are a shellfish lover. It's so sweet and delicious, I really just wanted to wake up, eat here, hike for two hours, then eat here again.
What I tried:
Crab Bisque
Crab cakes
Alaskan King crab legs
Beer flight of local Alaskan beers
The End of the Walking Food Tour in Juneau Port
I travelled with a group of six, and we often split things six ways. Still, at this point, we were full. Overall, the stops on this tour took about 90 minutes, making it a shorter walking food tour, but a thoroughly satisfying and tasty one. Juneau Port has many options, but after consulting locals and eating around, these are the best three spots to go.
But wait! There's more. I stayed in Juneau for another 36 hours. I loaded up on recommendations from locals, including some from longtime resident Captain Dan Blanchard, CEO of UnCruise Adventures, who graciously hosted me during my seven-day cruise through the waters of southeast Alaska. He's lived in Juneau for decades and knows the restaurant scene intimately, so I wasn't surprised to find that his recommendations were great.
As a bonus, here are the rest of my reviews on the places I visited, stayed and ate when I was in Juneau, Alaska, to help you plan your own trip.
More Tips: Planning Your Trip to Juneau, Alaska
Where I Stayed: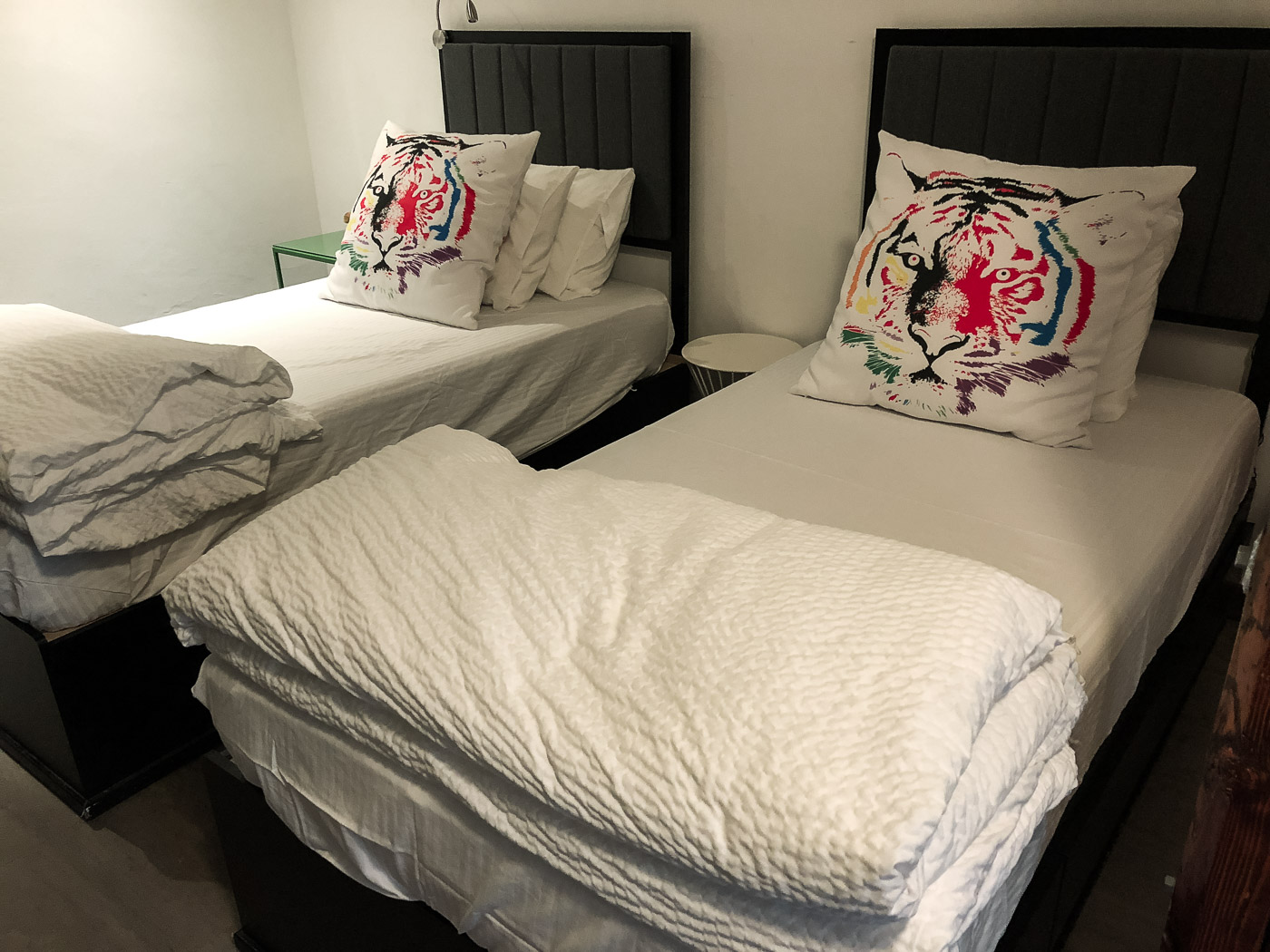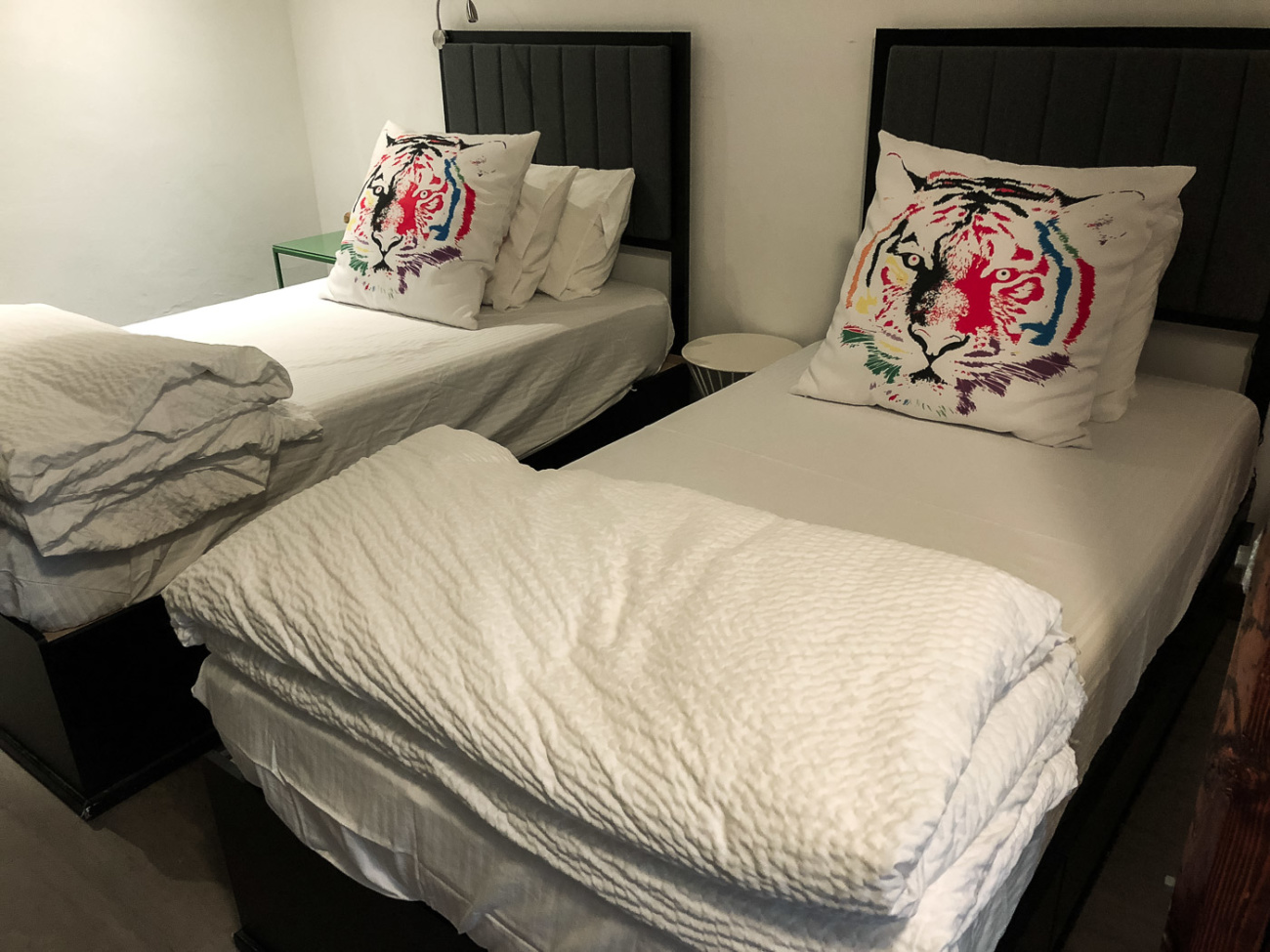 Silverbow Inn


120 2nd St.
Juneau has a chain hotel or two down by the water, but this little boutique hotel was perfect. It has a rooftop hot tub and a help-yourself kitchen, which is perfect for when you feel like a trash bear at midnight and want to root around for cookies and flavored popcorn. The room was new but basic. It had adorable touches like fluffy colored robes, funky artwork and tons of shelves with sundry items in the bathroom.
It's in a great location deeper within the town so you can walk to the local restaurants and bars. It also gets extra points for the extremely friendly front desk folks, the color-in-yourself world map on the wall and the extra bear spray canisters that you could take with you on hikes.
More Places to Eat / Drink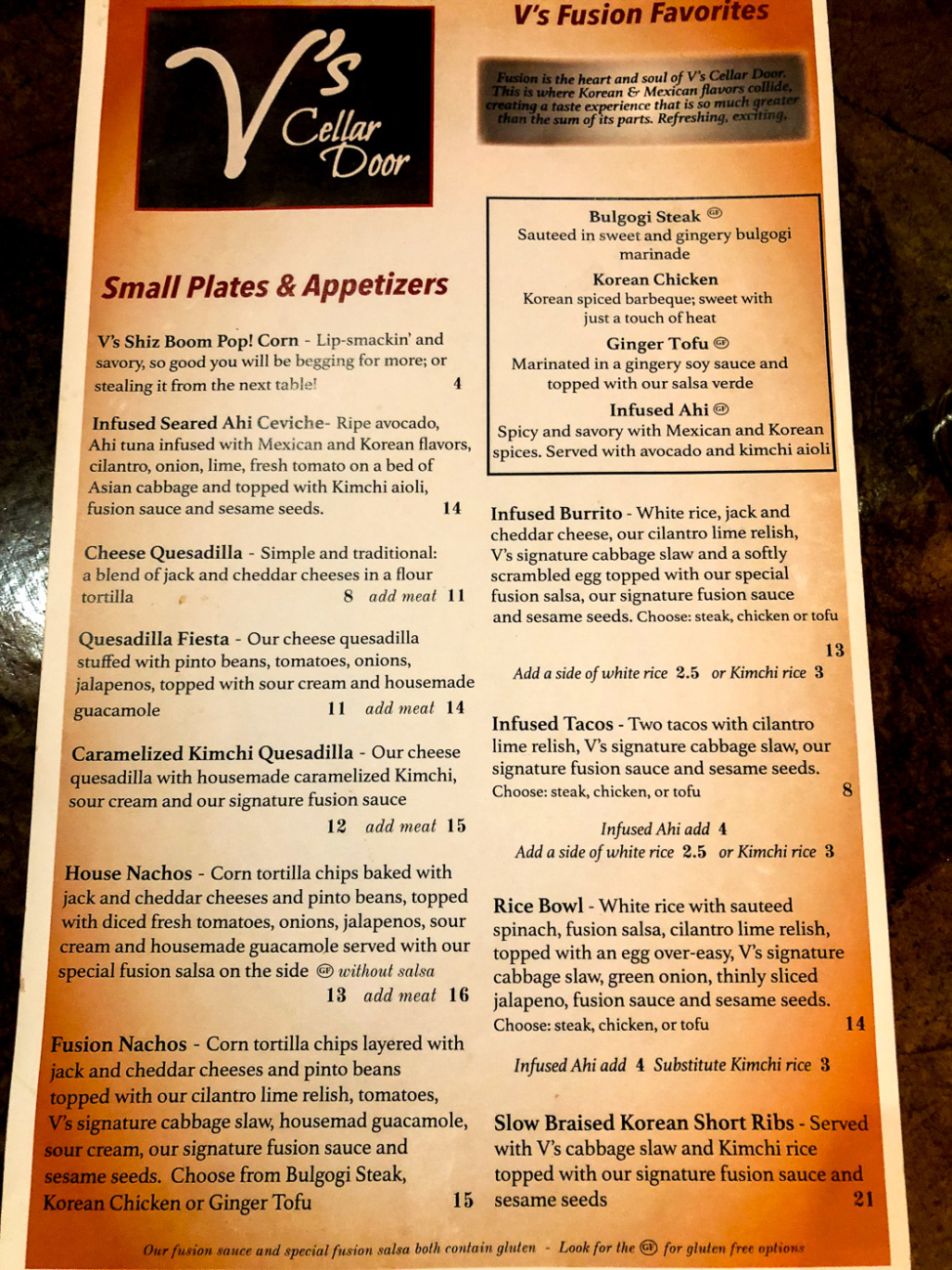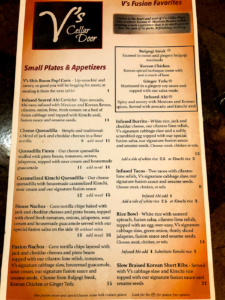 V's Cellar Door


222 Seward St
This unusual fusion of Mexican and Korean cuisine has some hits and some misses. And while they do cater to vegetarians (ginger tofu is available as a protein), I have a sneaking suspicion that they receive high marks for their Korean BBQ. I did really enjoy the nachos (the fusion sauce is fantastic), I wasn't knocked out by the house-made pineapple shrub cocktail.
If you're in town a couple nights, it's worth the venture. Service was very friendly, ambiance was dark and cozy.
Little Tokyo


140 Seward S
I stopped here for a snack after a two-hour hike through Mendenhall Glacier park. It was a rare day when the temperature had soared past 80°F/ 26.6°C and my friend and I were parched. And famished. We needed water and definitely some beer. They don't have anything on draft, but the beer cooler is frosty. I had one sushi roll and it was perfectly fine, if a little over-riced.
The ambiance was a little detached, but a totally fine place to stop and get some sushi.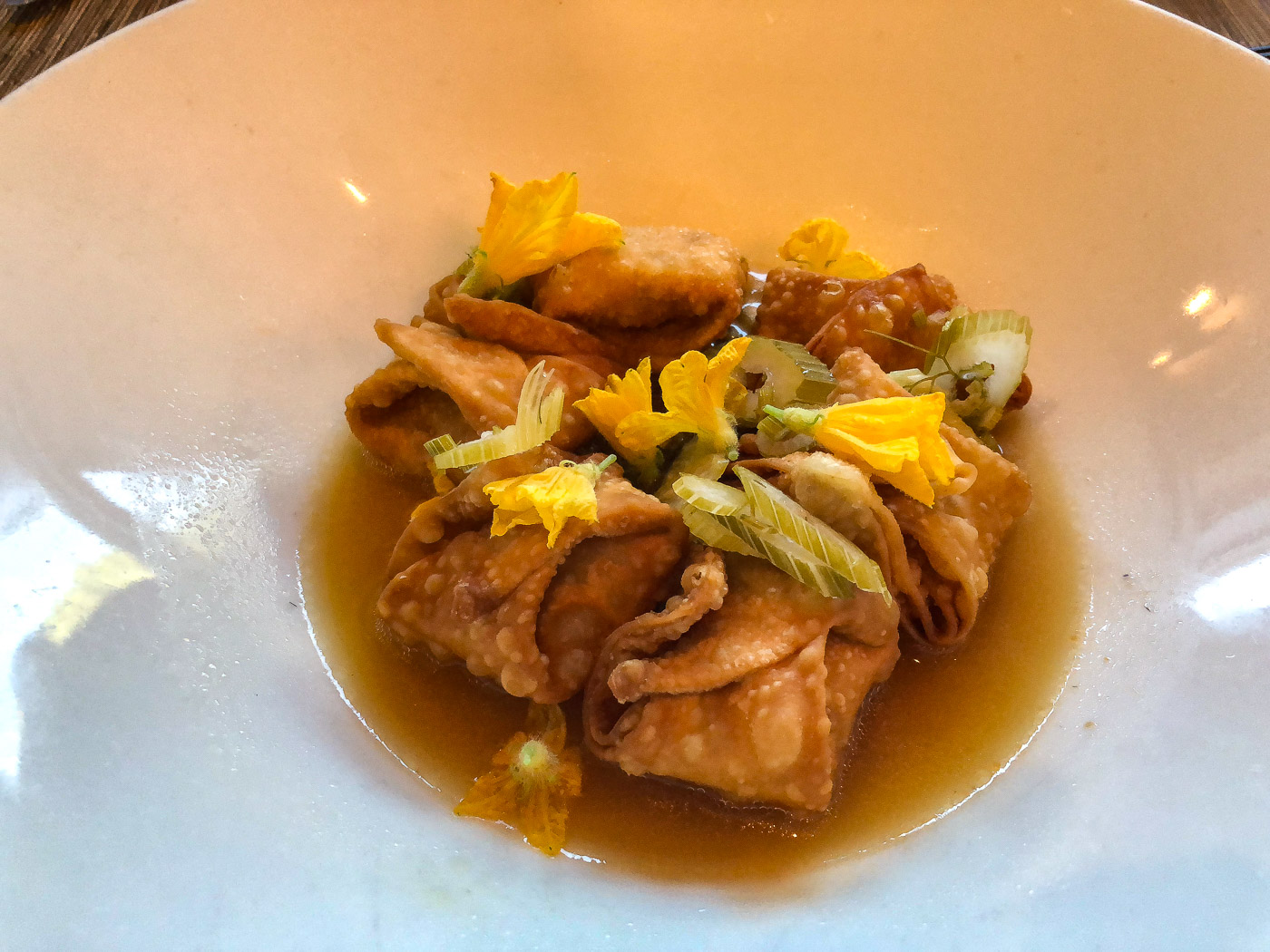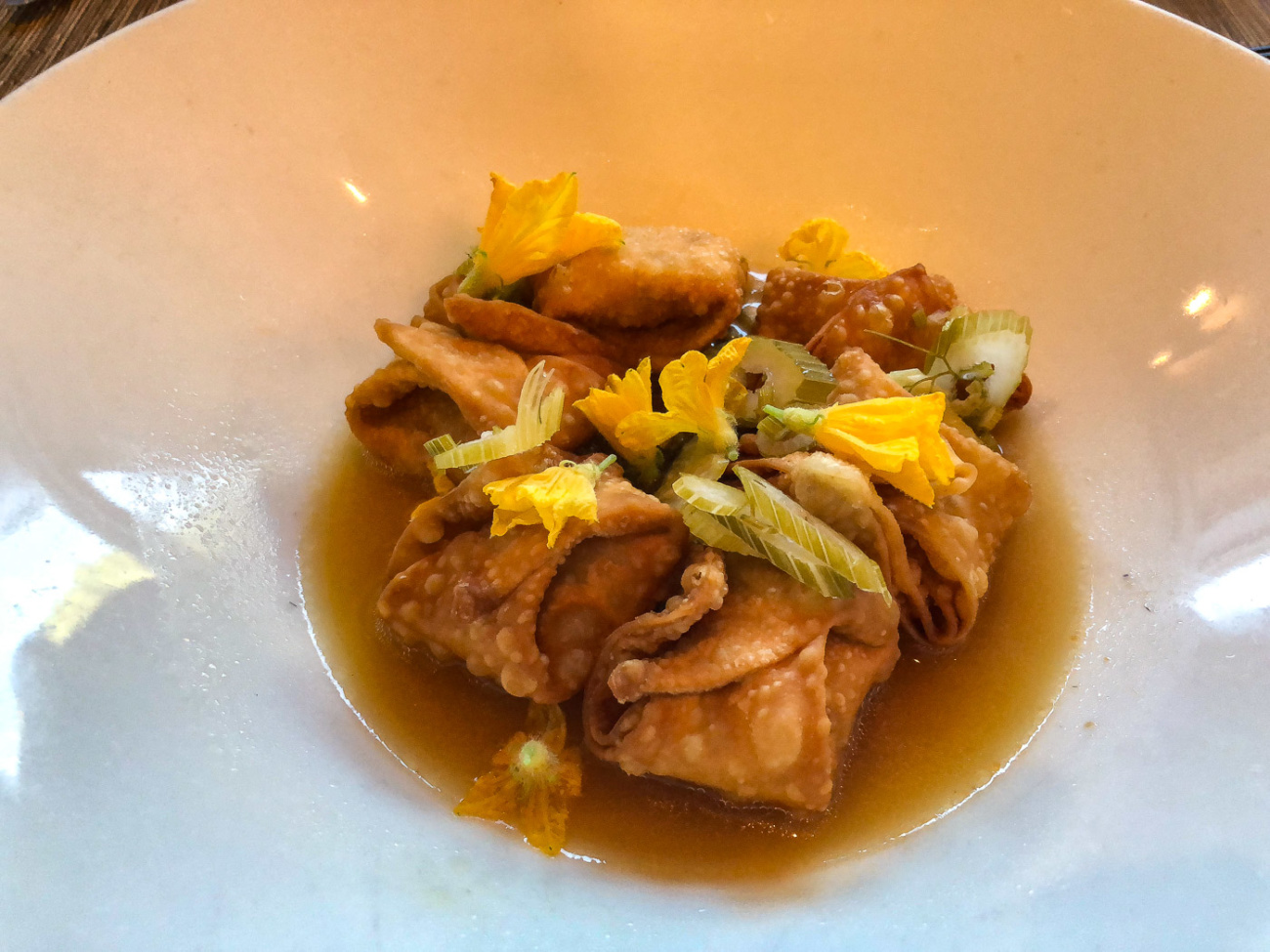 Salt


200 Seward St
Considered one of the best restaurants in Juneau, Salt offers a creative menu and great craft cocktails. However, I went on a Monday and most of the things I wanted to order were not available. Because of the supply chain and the remoteness of Juneau, the restaurant hadn't received their deliveries for the week, so their supply of a lot of ingredients was low.
In the end, we only ordered the cod dumplings. They were plated beautifully, but ultimately had very little flavor. We decided to call it and headed to the Italian restaurant (In Bocca al Lupo) next door for dinner.
The interior of Salt is sleek and warm. Service was spotty. We had one great server and one server who needed to continually talk about what a tough night he was having and how tired he was.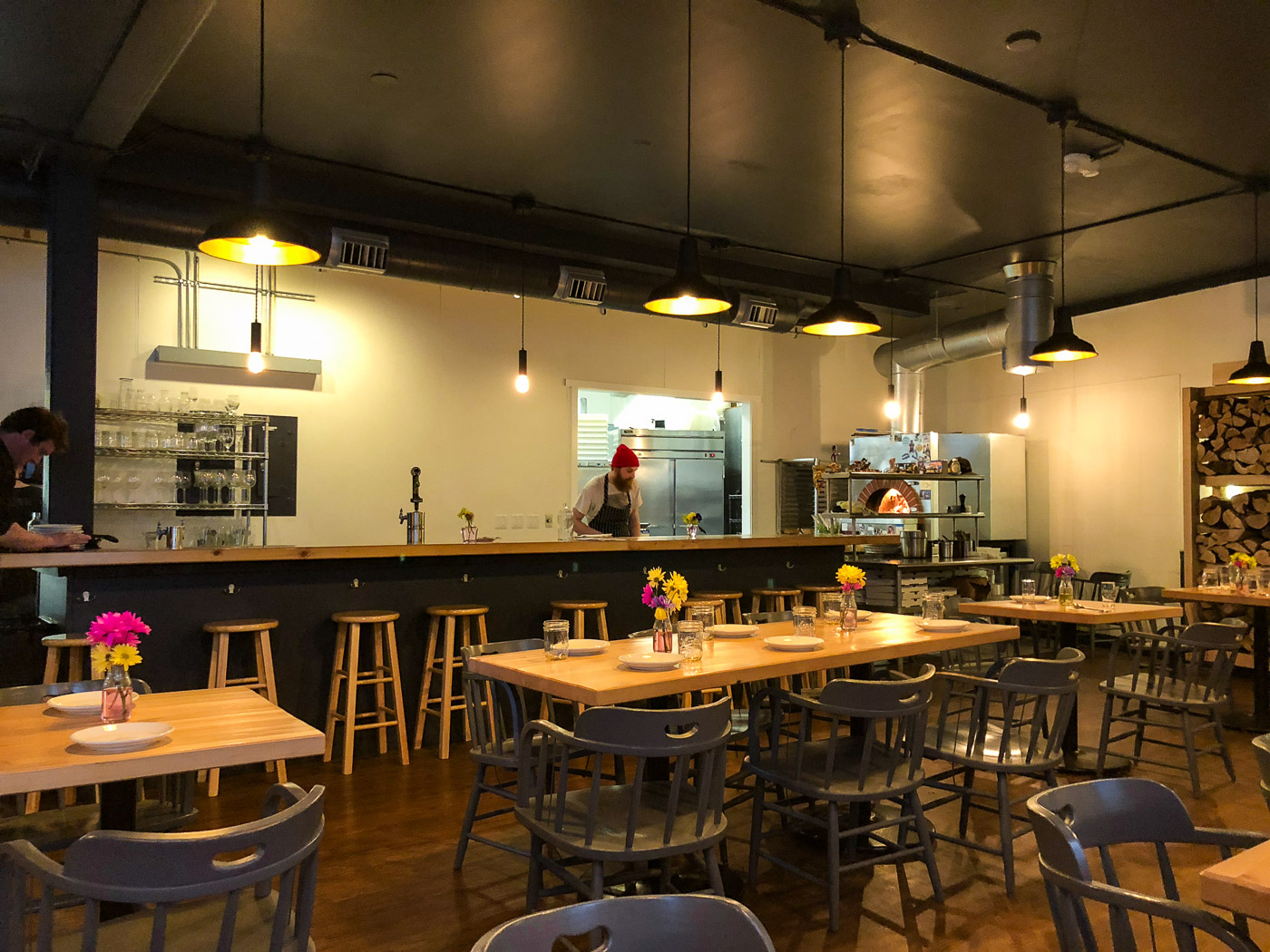 In Bocca al Lupo


120 2nd St
This one gets a Juneau 5. Of all the restaurants in town for dinner, this one was my favorite. It offered fresh Italian-Alaskan fare that was an explosion of flavor. The spruce tip gnocchi had the texture of perfect little pillows and the spruce added a welcome dimension of woodiness.
I ordered the special—sautéed scallops over fresh zucchini with Parmesan and pine nuts—and it was a balance of cooked and raw that worked harmoniously.
The interior is cozy and casual, Service was solid. Wine list was great.
Alaskan Brewing Company
5429 Shaune Dr
I tried to go here. In fact, I took a taxi out to the official tasting room. I enjoy their beers and wanted to taste more of them, but the place was so packed with cruise-ship guests on beer tours that I turned right around and grabbed my taxi before she had even left the parking lot.
Pro Tip: The store at the harbor is gear only. If you want to sample the beers you'll have to grab a taxi (or take a beer tour) and head out to the tasting room, which is about a 10-15 minute drive out of town.
Devils Club Brewery
100 N Franklin St
This is a popular place and the tasting room is a crowded fun place. The beer options weren't my thing—I don't love IPAs and sours, and that was mostly what they had on offer. But it seems that everyone else in Juneau liked it, so by all means, give it a try.
The Narrows


148 S Franklin St
This narrow little bar is warm and inviting, despite its small size. The craft cocktail menu is concise, but the bartenders are excellent and willing to change it up if you want, say, mezcal instead of tequila. Great place to chill.
What to Do
Juneau Food Tours
If you don't want to do your own walking food tour of Juneau Port, or maybe you're looking for some history and fun with your food, check out Juneau Food Tours. I met the owner, Midgi, in downtown Juneau and she was an absolute blast.
Midgi has tours that range all the way from pub crawls to kayaking and picnicking to a new, prohibition food tour. You'll definitely have a great time while learning more about the area, so hit up Juneau Food Tours if you want more insight on the town.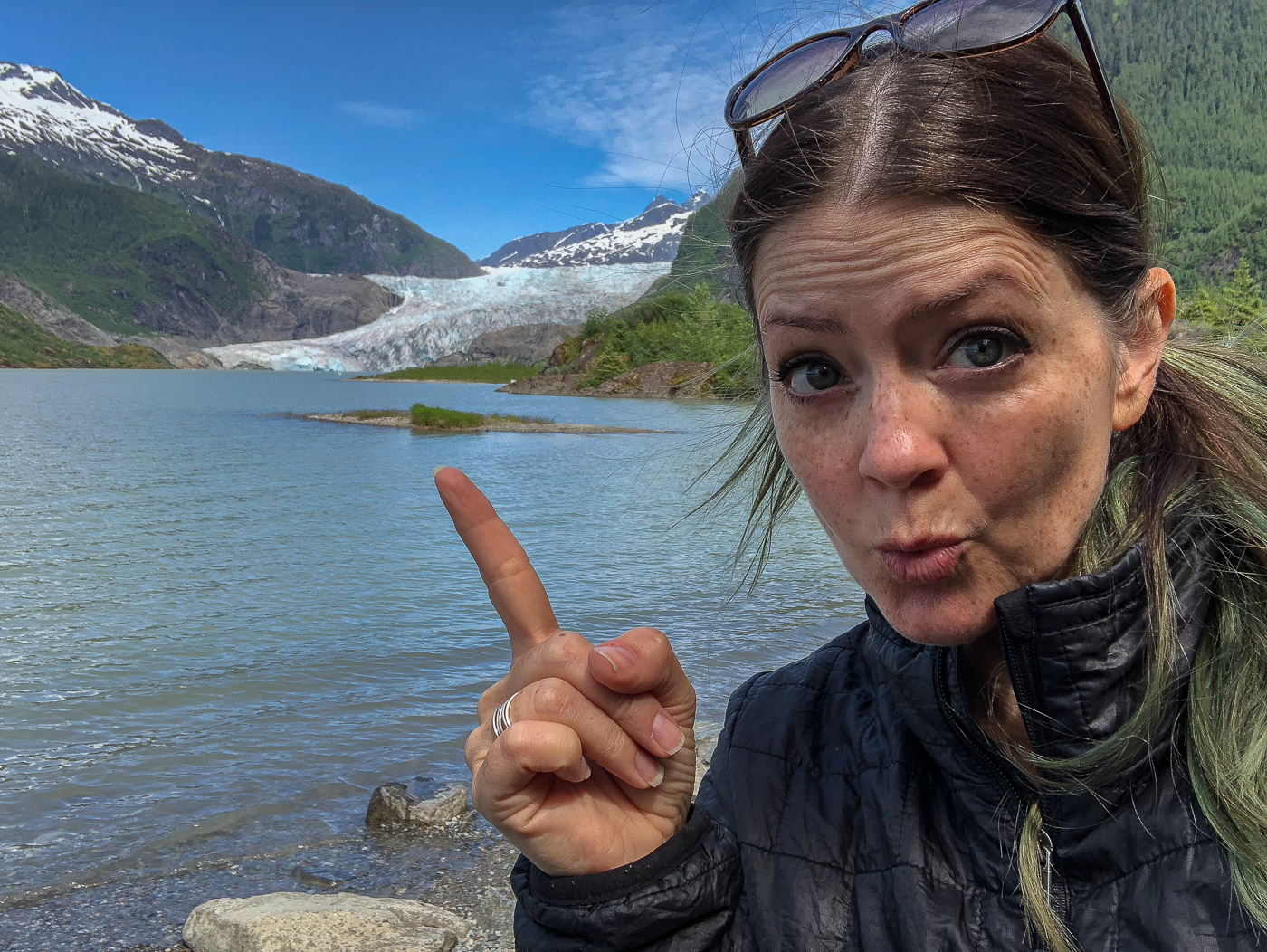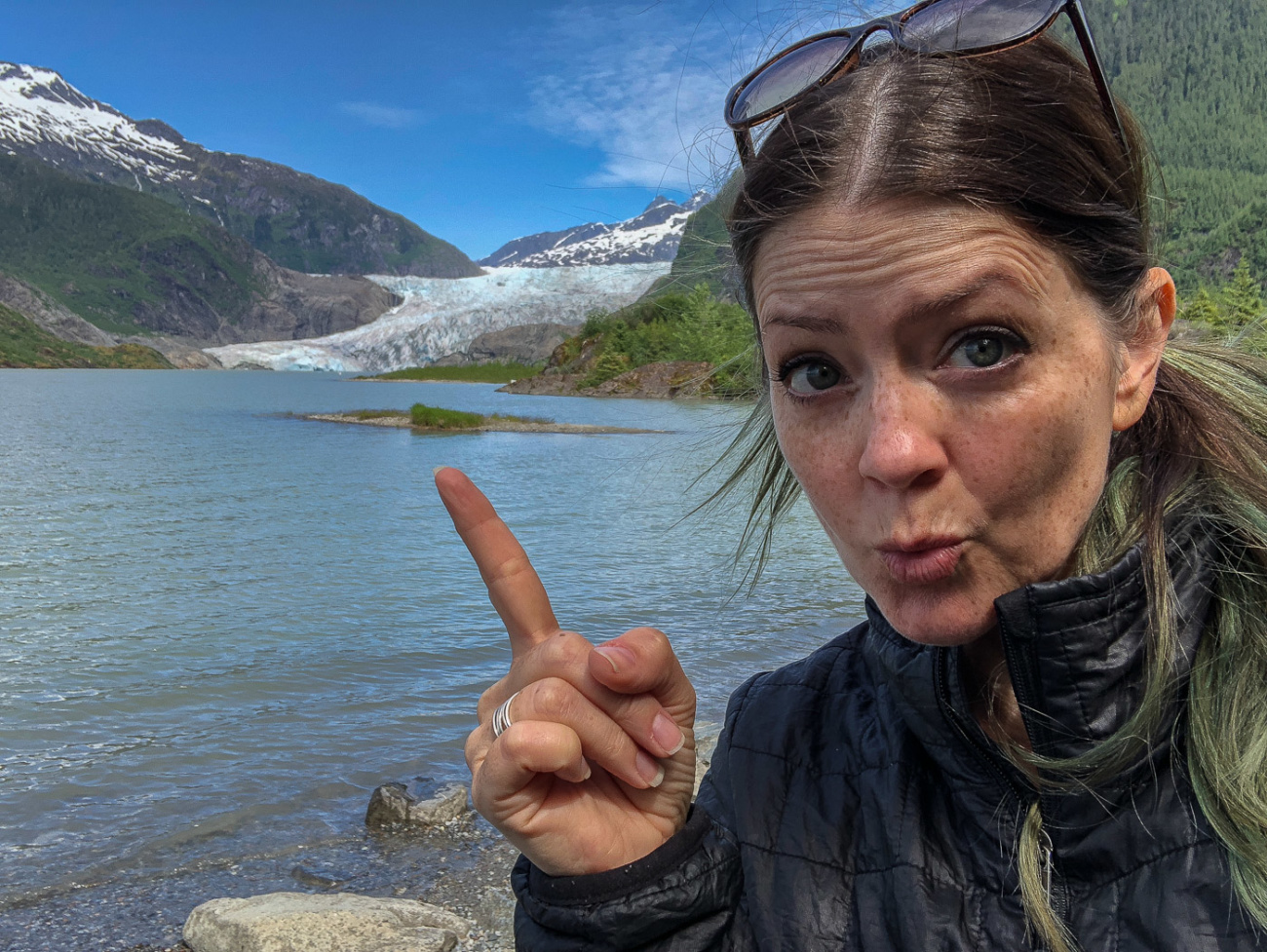 Mendenhall Glacier

Only about 20 minutes away from downtown, this looming convoy of ice slowly advances right through Juneau's backyard. You can join a tour, or you can save yourself some money and take a taxi to the park yourself. The fee to enter the park is only $5 and gets you an all-day pass to stroll over to the waterfall and stare at the impending wall of ice. Or, if that's not your thing, you can hike one of the many trails the park has to offer.
**Here is where I have to get real for a minute to say that this is Alaska and bears enjoy the outdoors just as much as we do. Plus it's their home. You'll probably encounter them, and you will most likely be absolutely fine. But please pay attention to the rangers, be sure you're aware of bear sightings, and clap and sing like an idiot every once in a while if it gets too quiet on the trail—bears apparently have a low threshold for human contact (and even more so for human singing) and tend to amble away.
Transportation: Taxi $34 each way, park fee $5.
I hiked East Glacier Trail, which took an hour and 10 minutes. This is an intermediate fitness level path with lots of ups and downs (my fit bit recorded 88 floors), and rocks and streams to cross.
Where to Shop
There are a lot of cruise-ship owned stores right at Juneau's harbor, which means quite often, that the gifts are not authentic and the money is not going back into the local community. Buyer beware that some stores even put "Alaskan owned" signs in the window to make it seem local, but that still does not mean area families own them.
After talking with several residents, the following shops are the ones you want to give your business to if you want to contribute to the local economy.
Caribou Crossings
387 S Franklin St
*I bought a super cool ring made from a fossilized wooly mammoth tooth, wild blueberry salt and one of those really neat Alaskan Ulu knives here.
The Port: Local Goods Market
356 S Franklin St
*Their t-shirts and hoodies are so super soft and have artist's drawings of indigenous Alaskan animals on them. Oh, and you can get kelp salsa to go.
Treetop Tees
110 N Franklin St
*More great t-shirts made right there in Juneau.
60° N Juneau, Alaska – Coffee and Tea
2 Marine Way
*Besides a good cup of coffee, this is a great place to buy Alaskan Chaga in powder or tincture form for the road. According to their website, chaga is a mushroom that only grows above the 60°n Latitude on birch trees.
"The main benefits of consuming chaga as part of your daily routine includes support for the immune system, soothing properties, gastrointestinal health, antimicrobial properties, normalizing blood pressure and cholesterol, DNA damage protection, and antiviral properties."
See? You're bringing the gift of good health home on that one.
Disclosure: As a Booking.com Associate, I earn a small amount from qualifying purchases. However, I don't recommend anything that I don't personally love.
Have you been to Juneau? Did I miss anything? Are you planning a trip to Juneau and have questions? Let me know in the comments!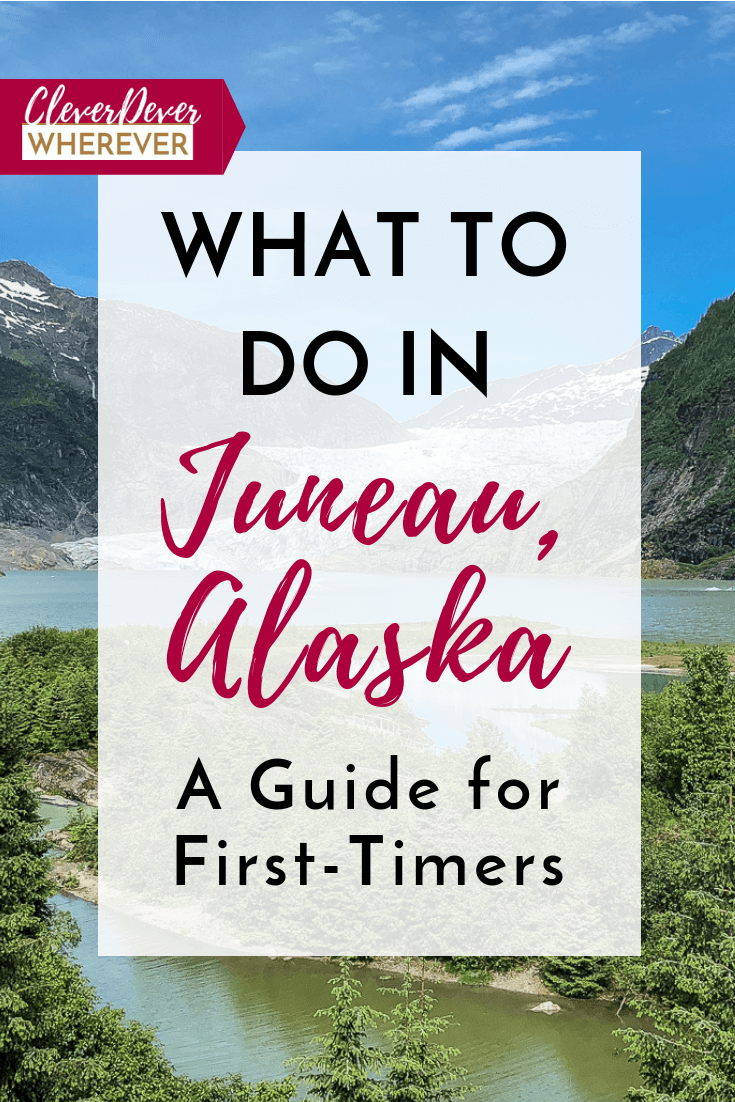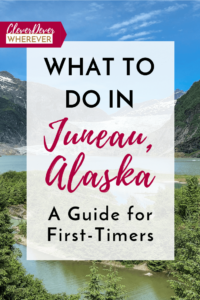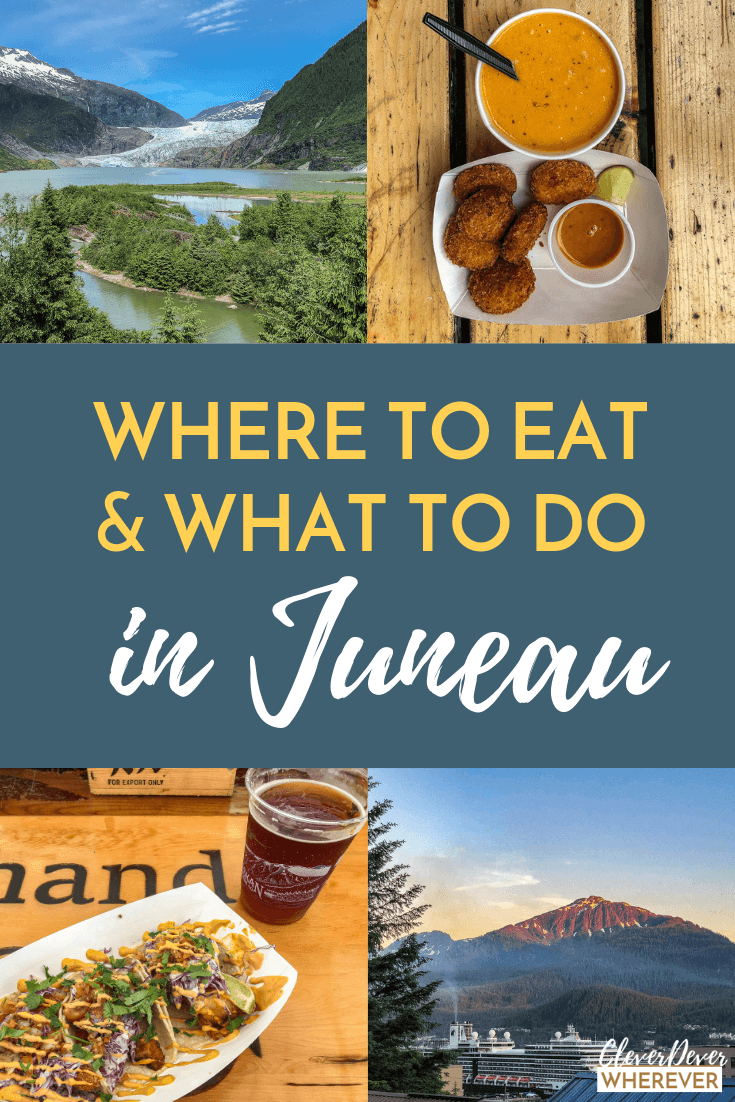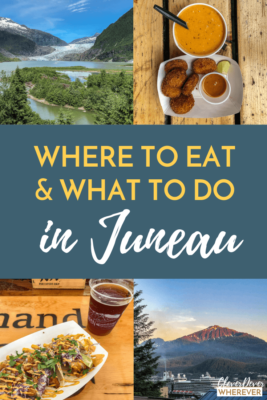 Read More
About Alaska