How to Make Travel Friends All Over the World [FB Live SHOW NOTES]
Does it feel like your world shrank a little after two years of pandemic life?
On this week's show I'm talking with Beth Santos, ​​founder and CEO of Wanderful, a global lifestyle brand and inclusive community of thousands of travelers and travel content creators.
As we return to a more social life, it's time to rebuild those connections – especially with women who love to travel as much as you!
Who am I? I'm Juliana Dever, an experiential travel expert.
I've been traveling the world for 25 years, I've visited over 60 countries, lived in 4, and spend about 4 months abroad every year traveling deeper into my favorite countries so I can bring you all the insider information and help you take off-the-beaten-path adventures!
I also work with women in Eastern Europe to create and curate small group Cultural Immersion Trips to their countries which directly support local female and family-owned businesses.
Now it's time to introduce our fabulous guest Beth Santos!
Beth is the founder and CEO of Wanderful, a global lifestyle brand and inclusive community of thousands of travelers and travel content creators.
Wanderful reaches over 45,000 women each year through a thriving online membership network, local chapter events in 50 cities, global summits and small group trips.
Today Beth and I are going to talk about how you can make travel friends all over the world without even leaving your city. 
So let's talk about women and travel.
How can we make travel friends all over the world?
[watch video replay for in-depth answers to the below points]
Primary benefits of being a member of Wanderful – who is this for and NOT for

For our viewers that are interested in a career as a creator in the travel space, how does Wanderful help?

You talk a lot about solo travel – how does the Wanderful community provide resources for that?

Tell me about local chapters and how viewers can get involved without even leaving their town, or even their home?

What events does Wanderful put on each year?
Find Wanderful:
online at www.sheswanderful.com
FB and IG at @sheswanderful
What's Next: Why Travel Journaling Can Make Your Next Trip Better
I'll be back next time with my very special guest Lavinia Spalding, author of Writing Away: A Creative Guide to Awakening the Journal-Writing Traveler.
We're going to talk about travel journaling, writing and how to get the most out of your trip by keeping your adventures rooted in awareness. I'll be giving away a copy of her book so don't miss it!
Want to start exploring new places and connect with other people and cultures?
Book your 2022 adventure with me OR book a call with me and I'll answer any and all of your travel questions! 
Get all the details below…
Next year I have FOUR amazing trips – all insider, authentic experiences with amazing people. You can go to Poland, Slovenia or the country of Georgia with me. You can find all the details below.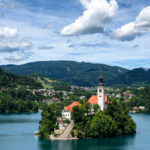 Slovenia (gourmet foodie + stunning nature)
7-Day Alps to Adriatic July 3 – 9th, 2022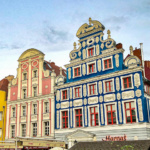 Poland (history + sea-faring Baltic coast)
11-Day Windswept Coast to Cobblestones
August 29th – September 8th, 2022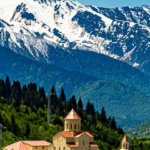 Georgia (800-year-old wine history + monasteries, mountains and CHEESY BREAD)