How to Create a Travel Budget That Works [FB Live SHOW NOTES]
Planning a trip has so many moving parts – it can be a challenge for sure! Especially when you're trying to stick to a budget.
That's why I created a planning spreadsheet with a travel calculator to help track travel expenses and stay on budget. It takes the guesswork out of how to allocate your money. You can even use it to help track and split expenses with a travel buddy.
Today I'm also sharing a few of the tools I use to plan my trips.
From keeping lodging within budget to avoiding getting scammed and losing money on currency conversion fees, I'll give you an insider's look into how to track expenses when you travel.
Who am I? I'm Juliana Dever, an experiential travel expert. I've been traveling the world for over 20 years.
I create off-the-beaten-path adventures for awesome, fun people who enjoy connecting with other cultures, supporting women-owned businesses, and traveling somewhere a little less obvious.
In 2022 you can travel WITH me to Poland, Georgia, or Slovenia. There are SO MANY fun people already going with me this summer and we want YOU to join us! The only thing you have to do is show up, the planning's already been done for you.
People tend to think they have to spend a lot of money to have a good time on vacation. This isn't always true.
In fact, you can save money by planning your trip well and using these 5 tips.
Let's get to it!
Years ago I created a spreadsheet to help navigate the budget of an 18-day multi-country trip with friends. It's evolved since then, and I've updated it with a travel expenses calculator. I still use it and I'm going to not only share it with you today, but I'm also going to give you the link so you can use it – for FREE!
How to Create a Travel Budget That Works
FIRST: Let's start with the PLAN
Where are you going?
How much budget do you have to spend overall?
TOOL TIP: If you want a vague idea, including how much to expect to pay per day in any country abroad, try budgetyourtrip.com
SECOND: ALLOCATION – My Budget Planning Tool!
Watch the replay above to see a quick demo of how I use the budget planning tool.
THIRD: How to find lodging to fit the bill
TOOL TIP: Use the filters on your favorite booking site first. I use Booking and then go to the hotel directly to see if I can get a better deal.
*Watch the replay for an exact demo on how I use Booking [dot] com to find the hotel that fit my budget, in the neighborhood I want, with the amenities I need.
FOURTH: How to Deal with Currency conversion:
TOOL TIPS:
Use your bank app or go online (good way to ensure nothing weird is going on while you travel) every couple of days to check on your purchases. You can also check on (and enter into the travel budget planner) the amounts you spent and what it equals in your home currency.
I use Oanda's currency conversion page to check on what something costs in my home currency, OR
I use the app: GlobeConvert which has loads of free features besides currency conversion that also converts measurements, temperatures, distances, and so on.
FOUR TIPS TO SAVE MONEY ON CURRENCY CONVERSION:
Avoid getting cash in the US before leaving – the bank is tacking on $$$ conversion fees you might not be aware of
ATMs – not all created equal. Make sure you are using bank ATMs and that there is no additional conversion fee beyond the standard transaction fee
Get a credit card with NO FOREIGN TRANSACTION FEES
Always select the local currency when using your card abroad to save fees
FIFTH: WHEN TRAVELING WITH FRIENDS:
TOOL TIP: The app Splitwise – you can track all of your expenses as you go, including how much you paid for dinner, museum tickets, hotels, trains, etc in the local currency. In the end you hit settle up and you know exactly how much to Venmo or Paypal your friend. They even have a button to do that if you want to connect those apps.
Review: How to Create a Travel Budget That Works
Today we talked about how to create a travel budget and how to track it.
FIRST: We start with a PLAN
Where are you going?
How much budget do you have to spend overall?
What tool to use to get a guideline.
SECOND: How to allocate and TRACK your budget
Use my spreadsheet tool that breaks it all down for you
Once you use my calculator, you can also add your expenses so you stay on track
Get my free tool here
THIRD: How to find lodging to fit your budget bill
My favorite tool and how I use it to find the perfect lodging that fits my budget, location and amenity needs.
FOURTH: How to deal with currency conversion
3 tools I use to ensure I'm getting and keeping on top of the correct currency conversion
4 ways to avoid conversion scams and bank fees.
FIFTH: My favorite tool to use when traveling with friends
It's free and streamlines keeping track of who paid for what.
Was this post helpful? Let me know in the comments!
Join me next week next to discuss How to Know When to Bail on Your Travel Plans
So now the only question is where are you going with me in 2022?
What's your next step?
Book your 2022 adventure with me OR book a call with me and I'll answer any and all of your travel questions! 
If you're ready to book that trip now…
Next year I have FOUR amazing trips – all insider, authentic experiences. You can go to Poland, Slovenia or the country of Georgia with me. You can find all the details below.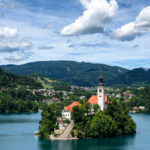 Slovenia (gourmet foodie + stunning nature)
7-Day Alps to Adriatic July 3 – 9th, 2022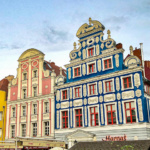 Poland (history + sea-faring Baltic coast)
11-Day Windswept Coast to Cobblestones
August 29th – September 8th, 2022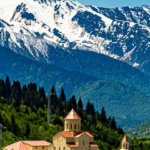 Georgia (800-year-old wine history + monasteries, mountains and CHEESY BREAD)