Updated January 2020
Colorful and ebullient, filled with music and dance, Georgia is finally on the brink of having the moment it so richly deserves.
Georgia the country is a deep well of treasures. The cuisine (one of my favorites on the planet) is a delicious mash-up of Eastern European, Western Asian and Middle Eastern. The wine – oh the wine – is like nothing you've ever had before. Even for a wino like me, this was something completely new.
But let's talk about the natural and man-made beauty of a country that looks like the backdrop of a hundred fairy tales:
Monasteries and citadels perch high above the lowlands as if to still keep a kingdom in sight.
Dramatic mountains rise thousands of feet above villages, catching clouds and creating clean streams below.
Capital city Tbilisi sprawls over hills and streams like a burst kaleidoscope, old-world red rooftops mixed with the gleaming glass of new architecture.
And yes, there really are random horses running through pastures, mysterious stone-carved faces scattered on the roadside, and the massively impressive Caucasus Mountains looming above it all.
See what I mean? You need to go visit Georgia (the country, not the state) right away!
Georgia the Country – Visit Now Before Everyone Else Figures it Out
Smelling like fresh-squeezed pomegranates and new construction, Georgia is both old and new. It's filled with the sounds of laughter, song and the continuous toast of a tamada at feast after feast.
The city will enchant you. The countryside will astound you. And the people, well the people will occupy a place in your soul. There's a kindness and hospitality so deep and so genuine in Georgia, you find yourself longing to return immediately after you've left.
Georgia is a safe country to visit on one's own, but is made all the richer if you can visit with a guide. Guides can translate all of the cultural happenings around you, explain the 8,000-year-old wine traditions and drive you out to the countryside. Oh, and get you to the front of the line at attractions.
If you're convinced you want to visit Georgia, but not sure where to begin than forget about planning and just come with me! My next culturally immersive tour is May 18th – 27th. I'll take you from the city to wine country; from cave towns, small towns, remote mountain villages to the shores of the Black Sea. Hurry! Tour registration end February 18th, 2020!
For my recent trip, I was lucky enough to work with the National Wine Agency of Georgia and the Georgian National Tourism Administration. All opinions are my own.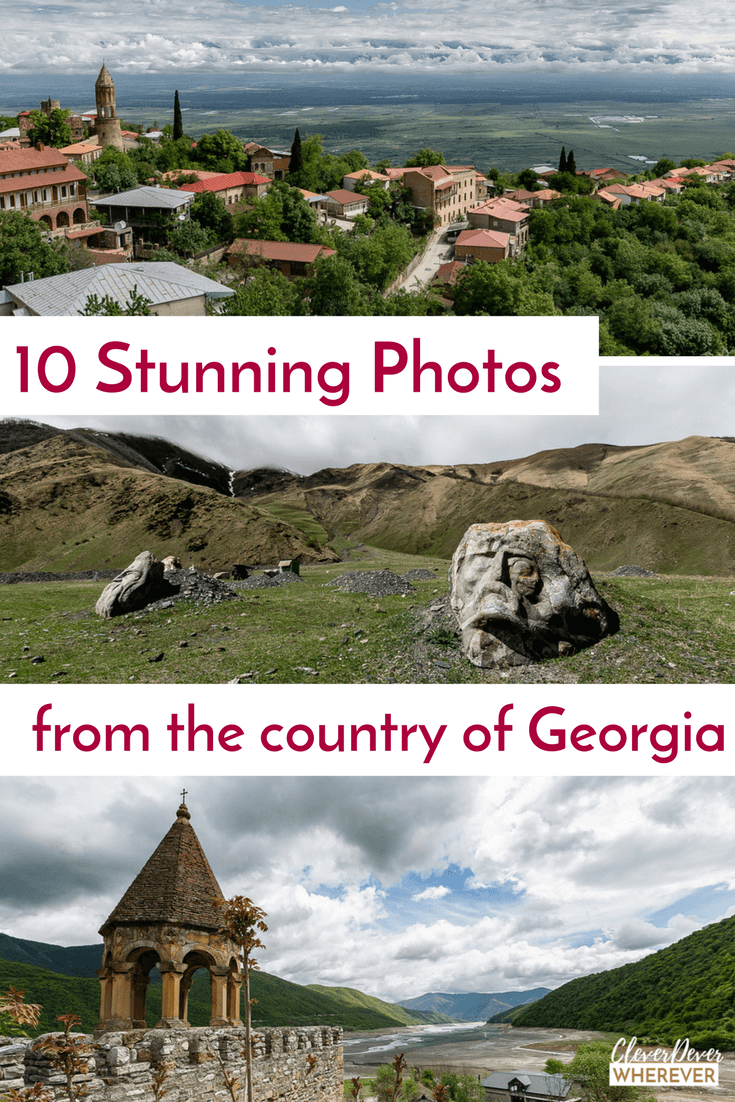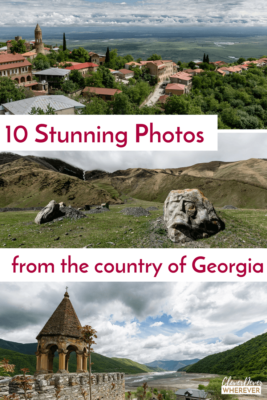 Read More About Georgia the Country