My newest tour to the Caucasus allows you to explore eastern Georgia (the country not the state) down to its roots.
You'll go from 400-year-old grapevines to an ancient cave civilization.
Take a trestle train from an old royal outpost to a mountain town.
Wander through spice markets and try Georgian fruit brandy.
Or challenge yourself with a hike up Mount Kazbek to reach Gergeti Monastery – a site near where fire was gifted to mortals by a folkloric hero.
Stand amidst the actual Chronicles of Georgia monument and experience how my cultural immersion tour will take you on a journey of unexpected proportions.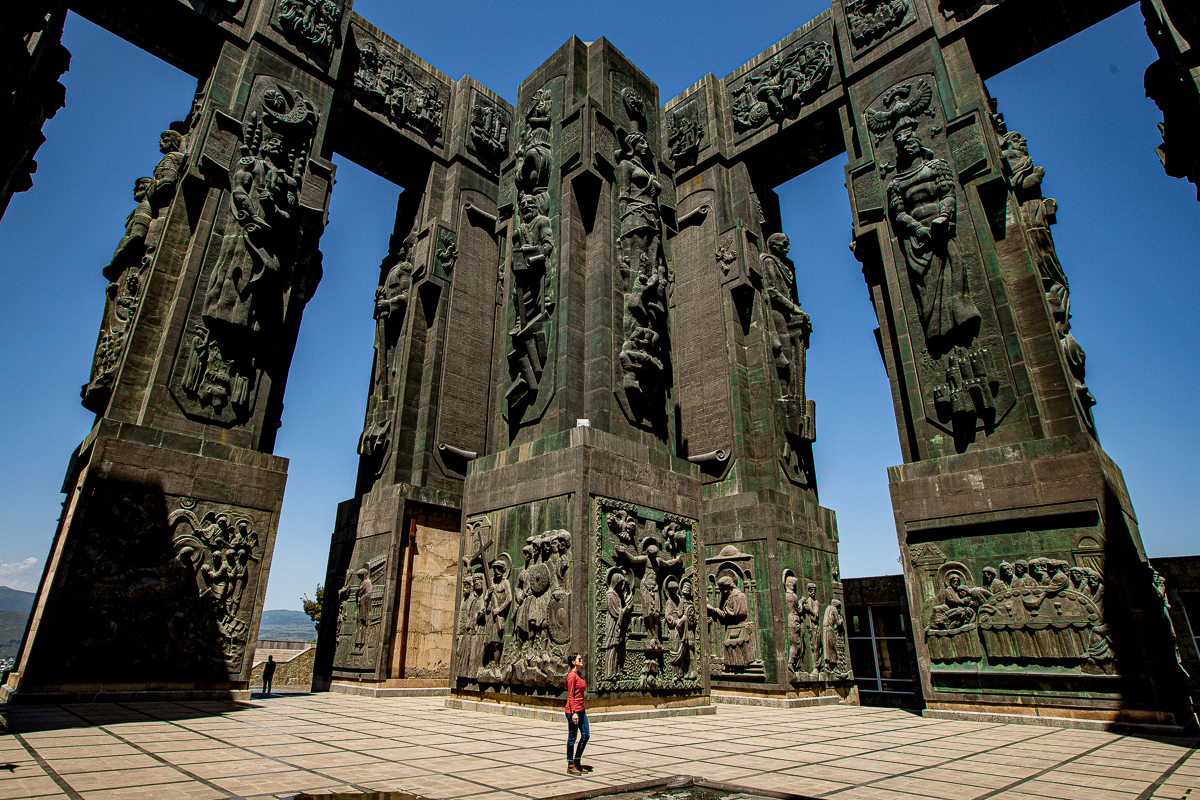 Explore Eastern Georgia – it's history and it's wines
Chronicles of Georgia: Voyage of the Wine Treader is an adventure of a lifetime. It's unlike any other trip to the country of Georgia. I'm talking cultural and historical deep dives to see places and to meet people no other tour will take you to.
Georgia has an 8,000-year-old unbroken history of making wine. It's the lifeblood of the culture. You'll visit winemakers in their homes, taste wines made from native grapes, and learn about their origins.
Plus – we'll be traveling through Georgian wine country during harvest. Prepare for fall colors and maybe even some participation in the wine-making process.
Watch my FB Live above to learn more about eastern Georgia
AND get day-by-day info on the itinerary and answers to the FAQs!
Mark your calendar and get ready to
explore eastern Georgian with me
next September 6th – 16th, 2021!
ON SALE NOW! Make sure you're on my private Georgia VIP list to get first dibs on the limited spots available! Sign up now to receive the detailed itinerary, pricing, and booking information.
Want to see the whole country beyond exploring eastern Georgia? Or maybe September doesn't work for you? Join me on my Signature in June 2021 or check my other tours in 2021.