Visiting Red Roof Studio during my road trip through the Canadian Badlands, it occurs to me that Rita Wildschut is more than just an artist. She is the embodiment of art. She's also the best kind of example of making a difference in a community.
Colorful in both personality and dress, Rita is the kind of person that makes an impact on everyone she meets. I checked into her B and B near Brooks, Alberta and within hours I was immersed in the power of her art.
"I think there would be peace on earth, truly, if everyone accepted art as part of their life. And lived with that, and saw the beauty in things."
We're walking through her kaleidoscope of a gallery filled with art, all of which she's created. Blue giraffes, dizzy landscapes and sultry human forms encircle us.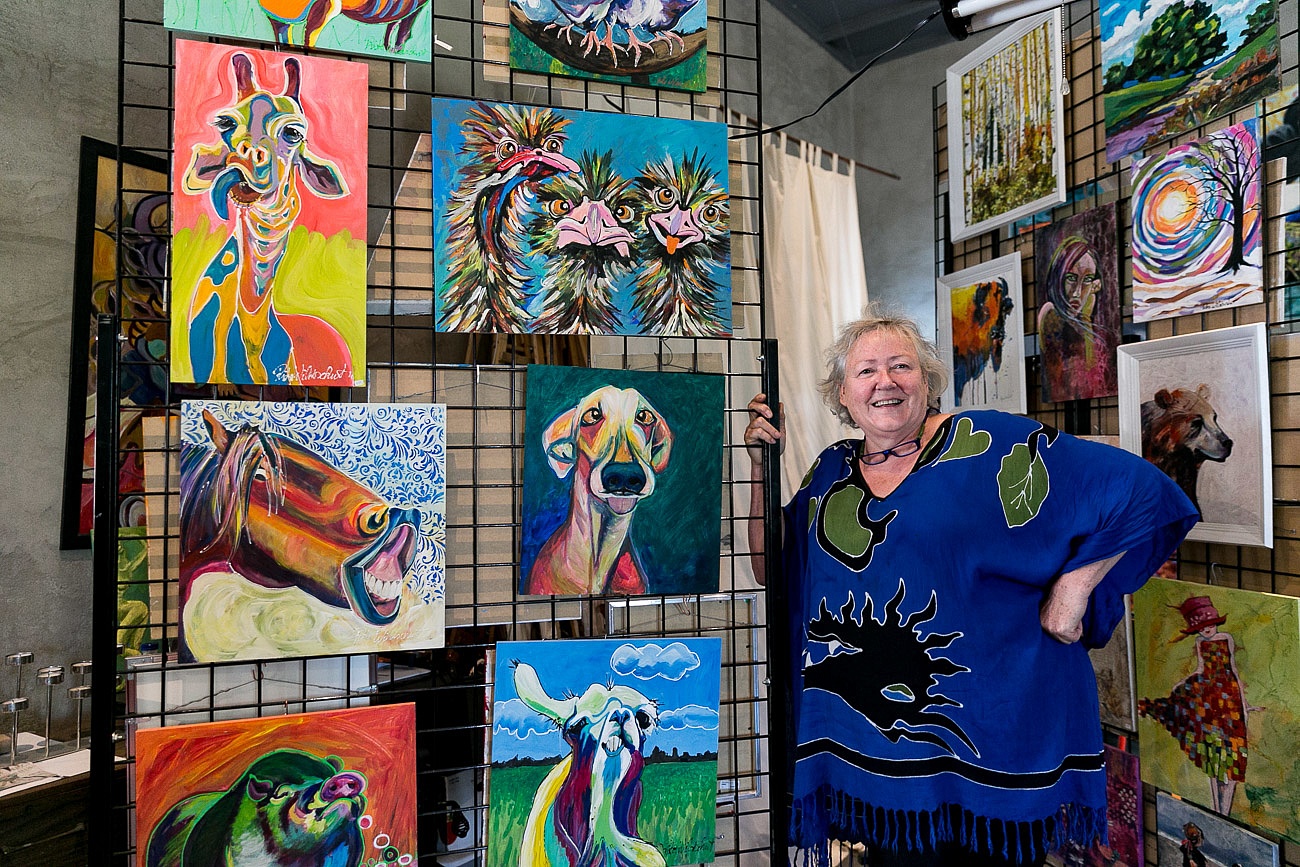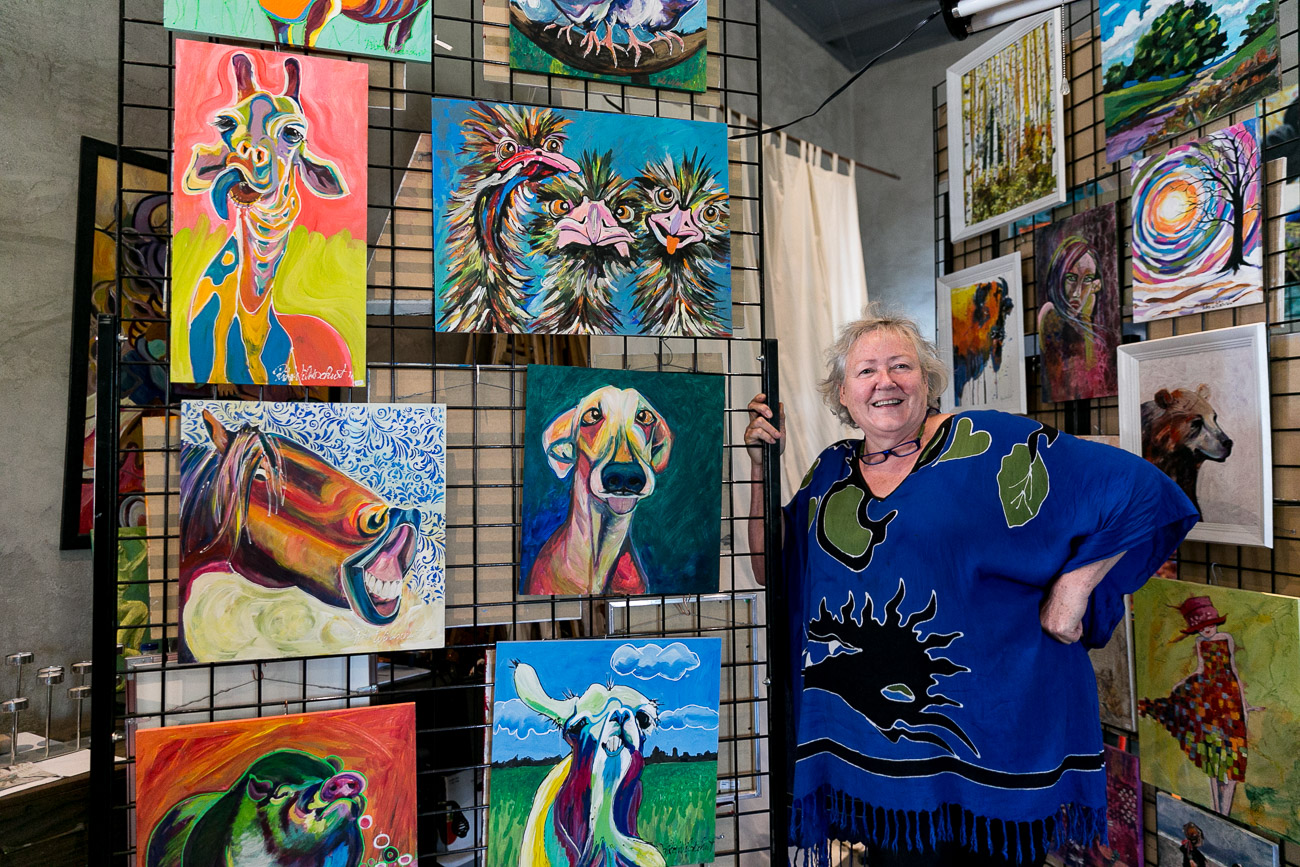 "I know all my paintings. I look at them every day and I remember. I remember when I made that, what I felt like, that's what it was about, that's my story there."
She eyes the figure of a female she's painted. "Oh I love women, women are so powerful, they're goddesses, look at the power these women have."
The entire brass section of an orchestra hangs above our heads in this whirlwind of a studio, art swirling around us like a storm, us in its eye.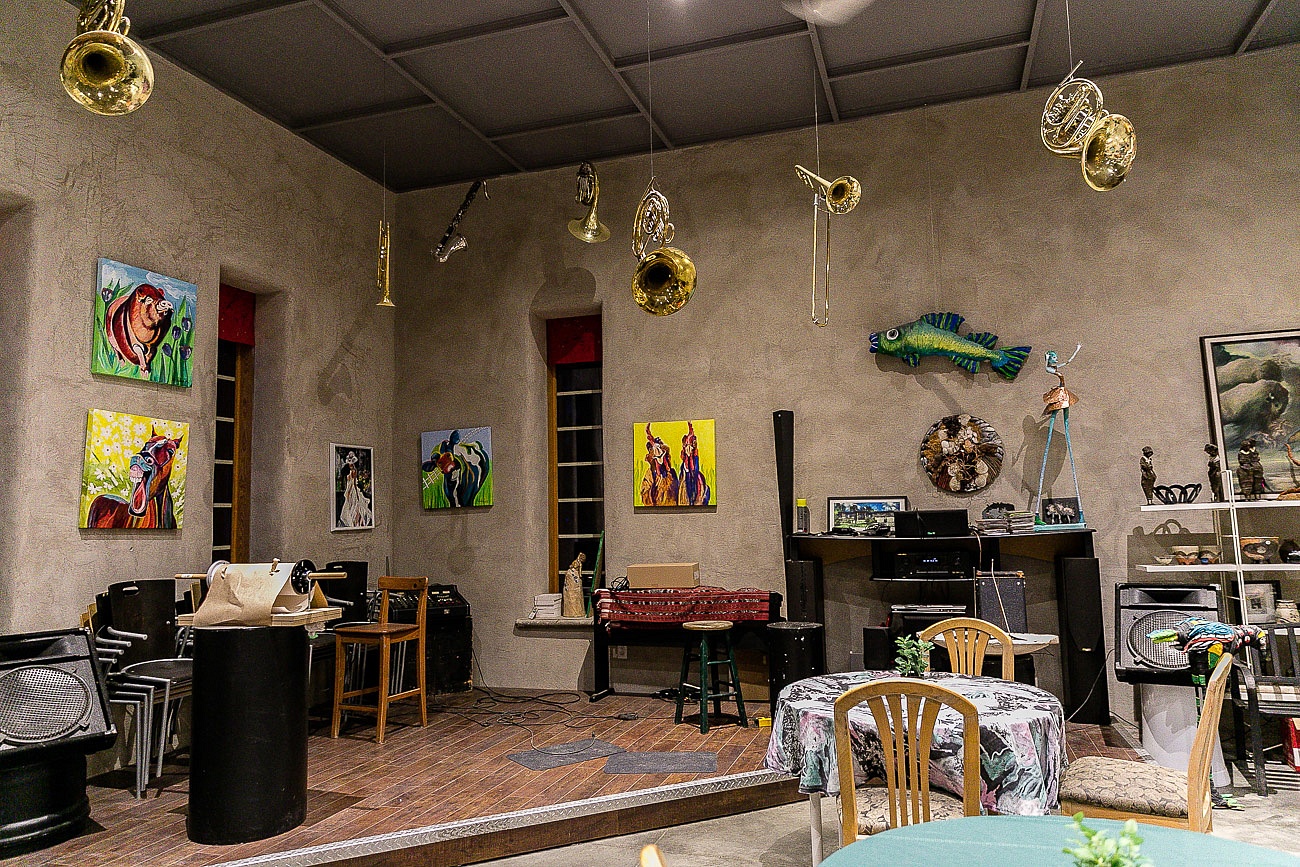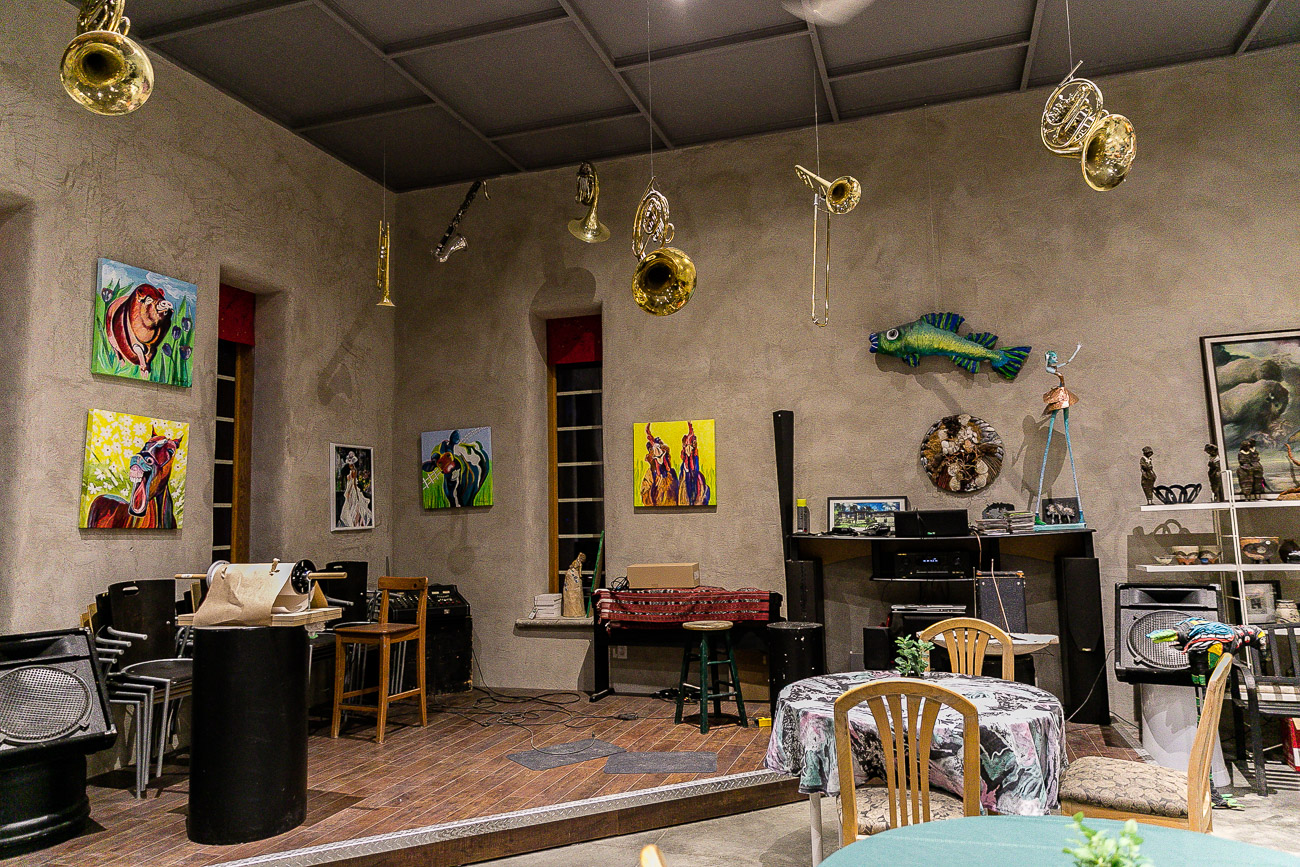 "Everything in the arts—look what songs do. How inspired are we by music? How does that make you feel? Well I'm very strongly inspired by visuals. And even abstracts, I always say you don't have to explain it.
"Those colors just make you feel sad or empty or really excited or very happy. What is that about? You just look at it and you feel that? Isn't it awesome to feel again?"
"I sat in the front row. I had tears running down my face."
Originally from the Netherlands, Rita and her husband Colin – a green beret, photographer and agricultural graduate – immigrated to Canada in the early '70s.
The experience of leaving home to settle in Canada, which at first seemed like such a leap, turned out to be exactly what she needed. "You could start a whole new life, you could be yourself, and you could be who you wanted to be." For Rita, that meant a life of expression though art.
A summer Art Therapy course at the University in Lethbridge was the true turning point for Rita.
"I sat in the front row. I had tears running down my face. I thought I had come home. This was all I ever thought it was. It was always therapy for me but I hadn't realized what an enormous impact it can make on so many people that are hurting, or need to learn how to cope with life, or get peace in their life."
Rita began teaching Alberta art classes at her home studio to anyone in the community that was interested.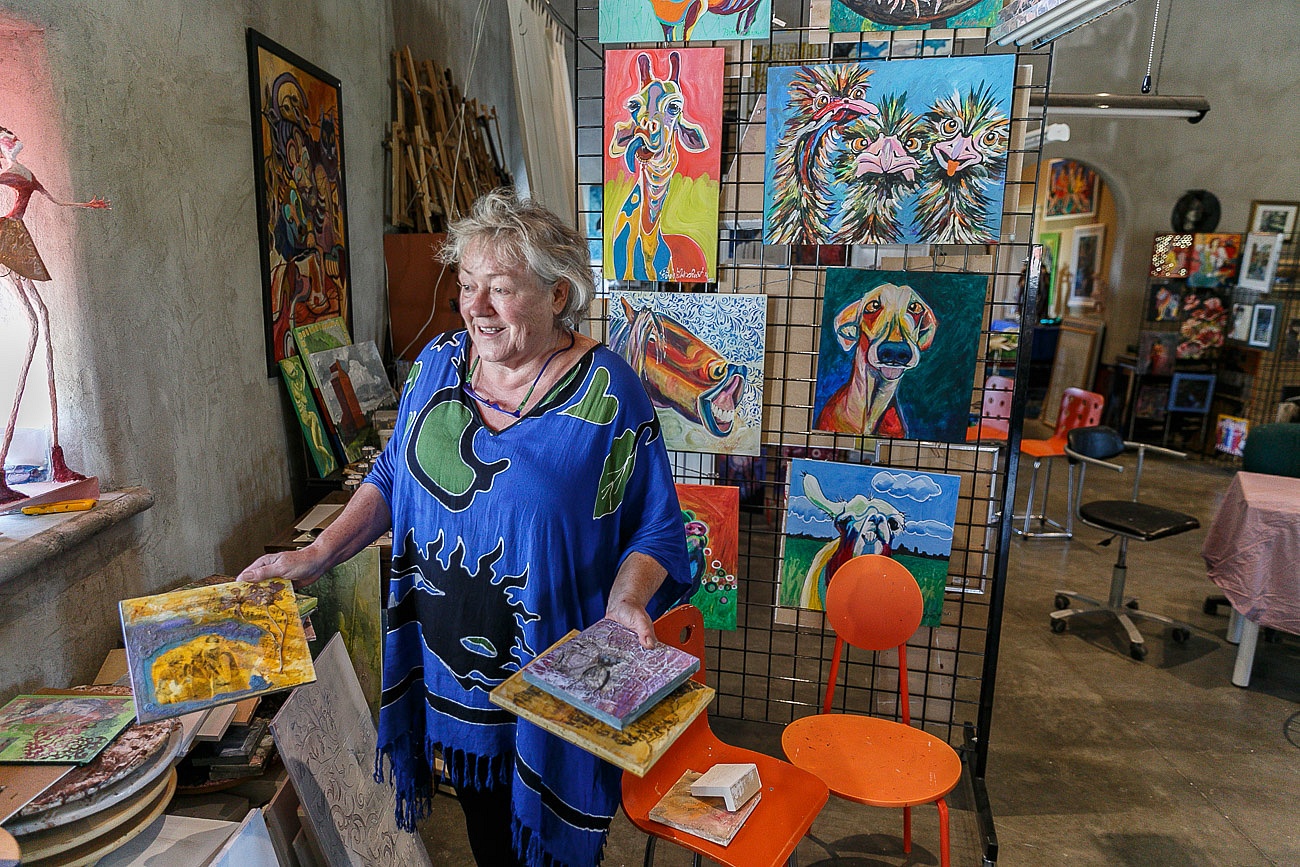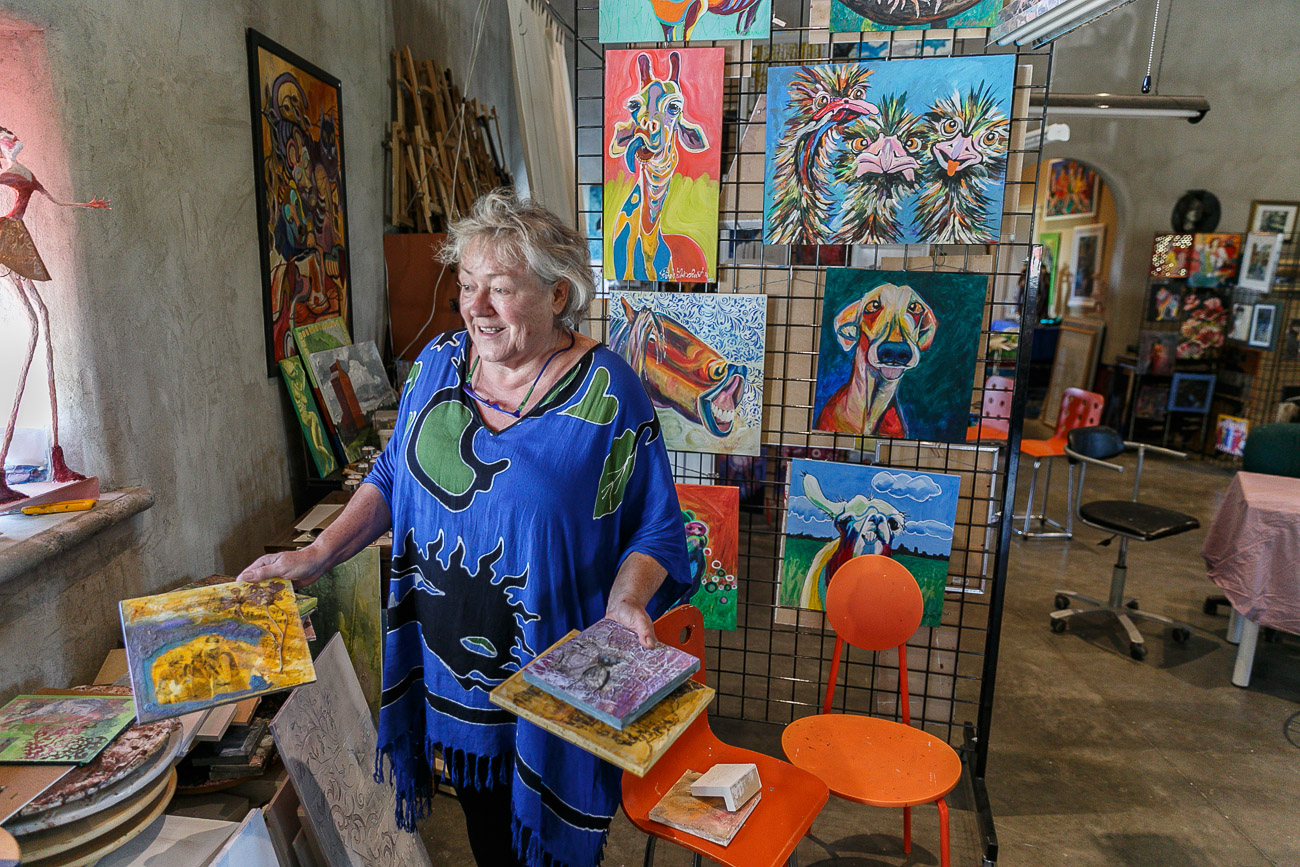 "I said, I'm opening my studio every summer to kids to come. And they get to use my tools, the proper tools, all the materials that I have -because I could never afford them – and I'm going to teach them how to use them, on what material, and they get to do whatever the hell they want.
"So that's why I started making projects, art therapy-wise. To make them think and feel. And these kids come out with so much self-confidence and such joy. Look what that does to a kid! Those few that I got every summer would come back. And now I get their kids. They're coming now with their kids."
Art Classes for Adults, Too
Rita's belief in art as a means to process the human experience now had two generations of students. She expanded her Alberta art classes to summer camps and workshops for adults.
There's a "painting social" every week. "Bring a beer, wine, relax, and I'll show you how to paint. Huge success. It's awesome. Adults get confidence. 'My god, look what I can do! Look what I made!' They can't believe it."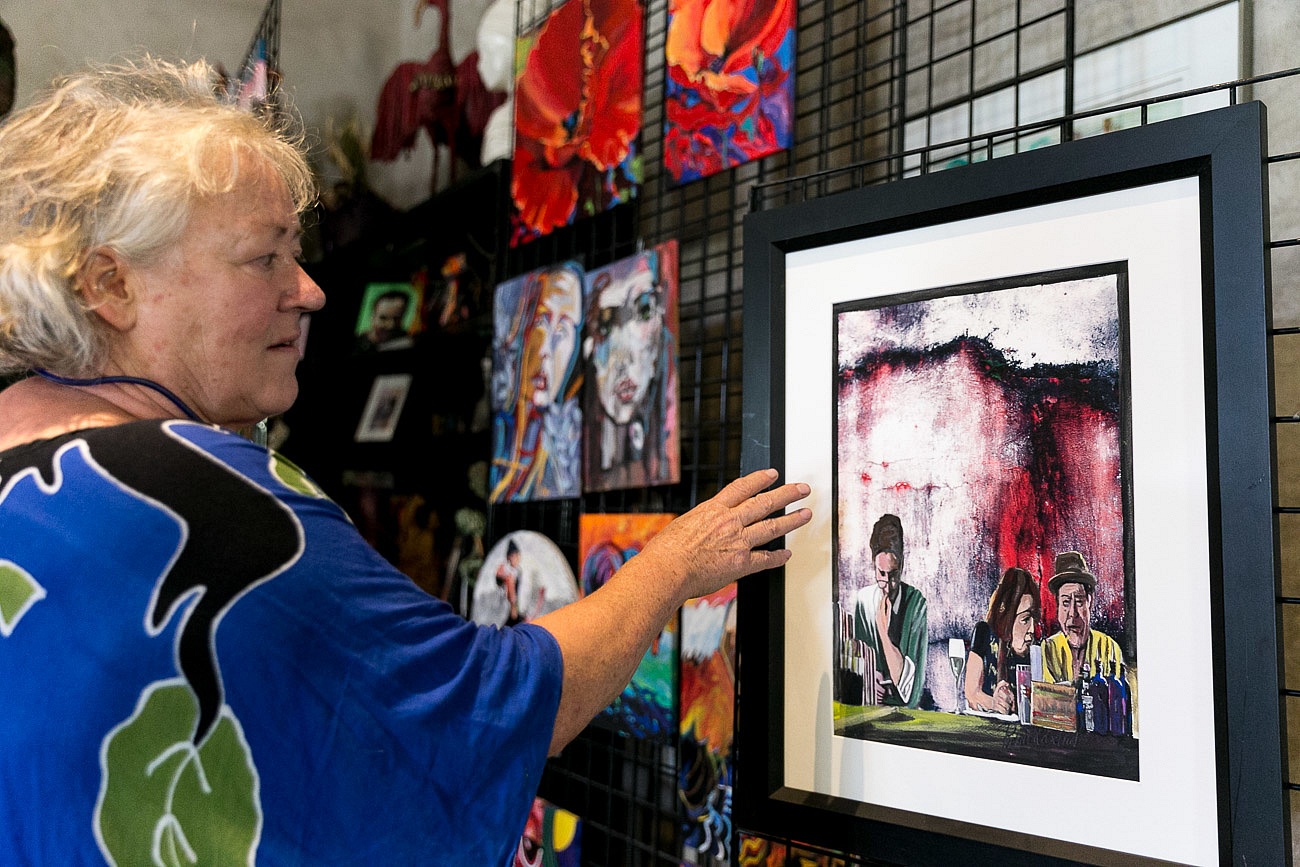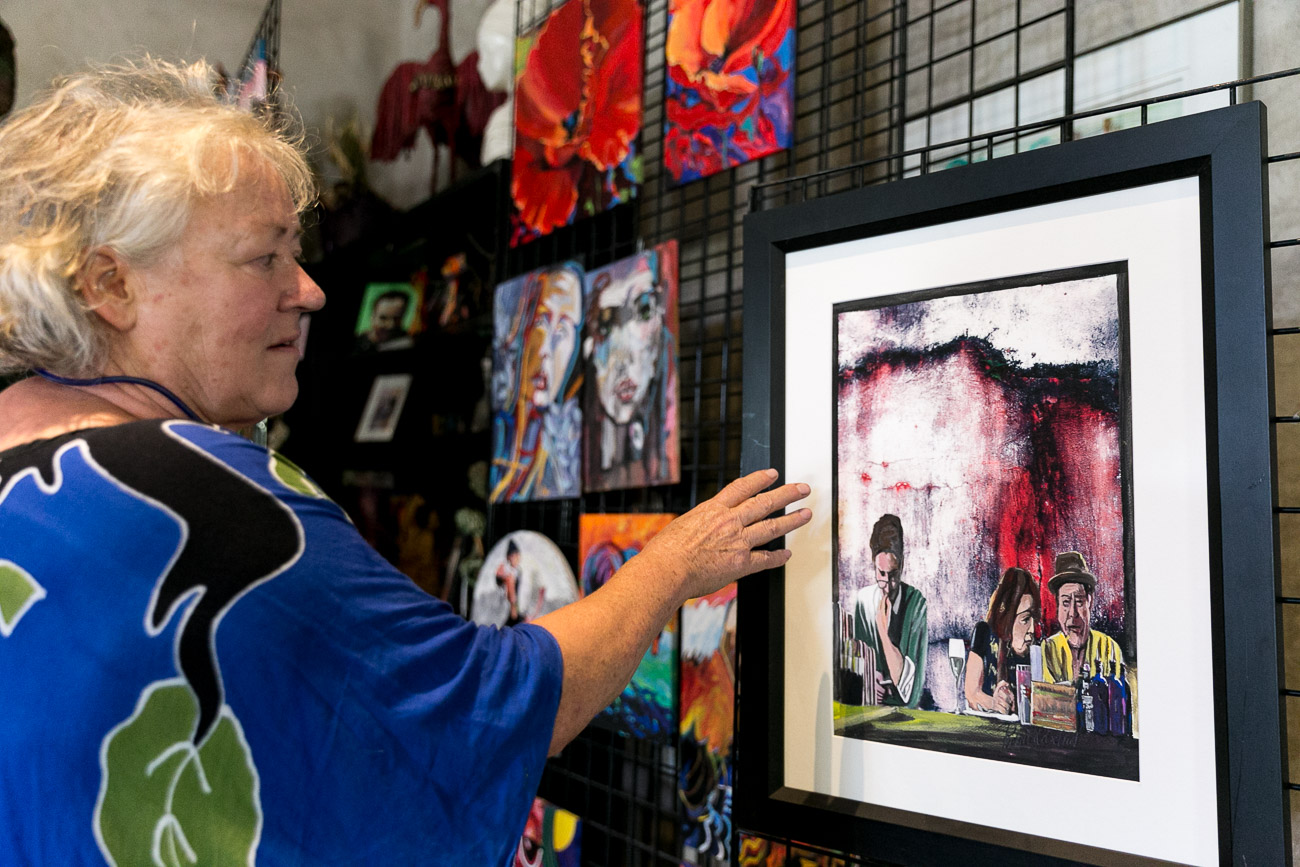 Rita's talent for art seems boundless. Adept in painting with virtually any medium: papermaking, raku firing, figure drawing, pottery, sculpting, and even welding.
We're walking her hand-dug meditation circle, a spiral of gravel bits and overgrown grass at the front of her property. There's an abstract sculpture looming over us in the center. It reminds her of the fabric workshop she teaches.
The class started as a garden sculpture workshop. It morphed into a means to help people process their grief. Watching her students use fabrics to create figures she was struck with an idea to use t-shirts of someone they lost.
"I thought, what if that t-shirt belonged to someone? I'm having the goosebumps already because I've had such amazing classes with that.
"I said: 'So somebody has passed on, bring their garment and we'll use it in a sculpture.' You build this figure as a sculpture — so I called them garden spirits. Their spirit is in this sculpture that you just made. That fabric is right there now."
Watching her react to her own story is a much-needed reminder of all the good in the world. It's remarkable what a difference one person with empathy and compassion can make in the lives of others.
"Oh man, it's incredible. People with breast cancer have done their survival— you know, the marathons that they do, the t-shirts that they wore—they would make a sculpture out of it just to tell themselves, 'I survived this.'
"Then other people will do…the people that have passed on, that's always incredible to see that. You know, they carry everything home like 'I've got him again' or 'I got her again.' It's a really amazing workshop. The most beautiful thing you can do, to give art therapy and they don't know it's art therapy. It's just…How amazing is that?"
Concerts and Open Mic Nights For Everyone
I'm supposed to head out and attend a renaissance fair but I don't want to leave. The Red Roof Studio, Rita, Colin and her family feel like old friends. I'm having so much fun talking to Rita that I cancel my next stop and stay at the studio to hang with the entire family.
Which is fine by the Wildschuts. Turns out they love guests as much as I love being one. Once Rita decided to build the studio (out of compressed hay bails), she turned the family home into a B and B.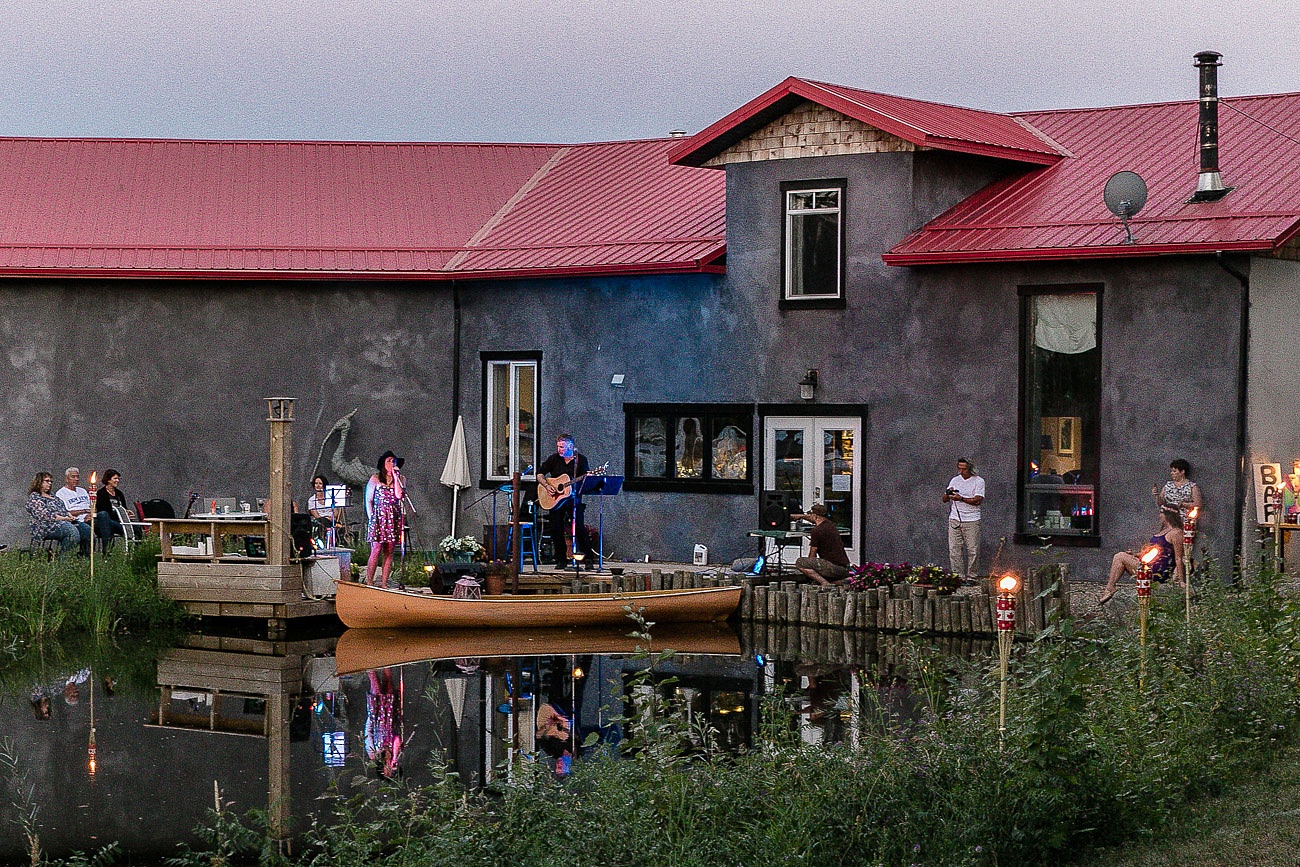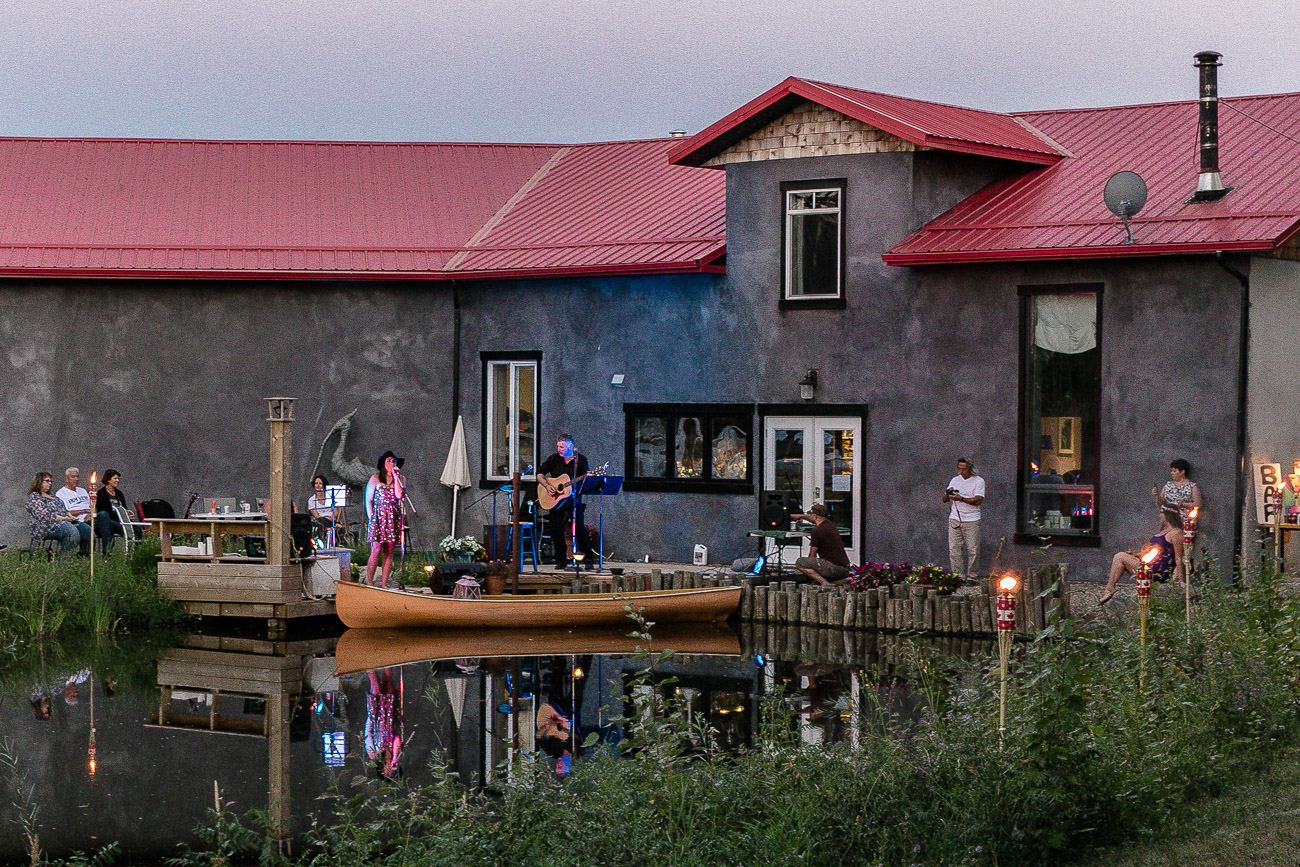 Next came the idea to have concerts on the property, bringing in folks from as far away as Calgary to join in. There are also open mic nights where anyone can take a turn singing for the crowd.
"So when I did the studio I said you know what, we need to do way more. We're going to bring all the arts in here. So I call it – anything to do with art can happen here. We brought some plays here, and book reading, poetry reading, and we had an audience! I always want to thank the audiences. We wouldn't have this if you didn't come out. So I'm very grateful for that.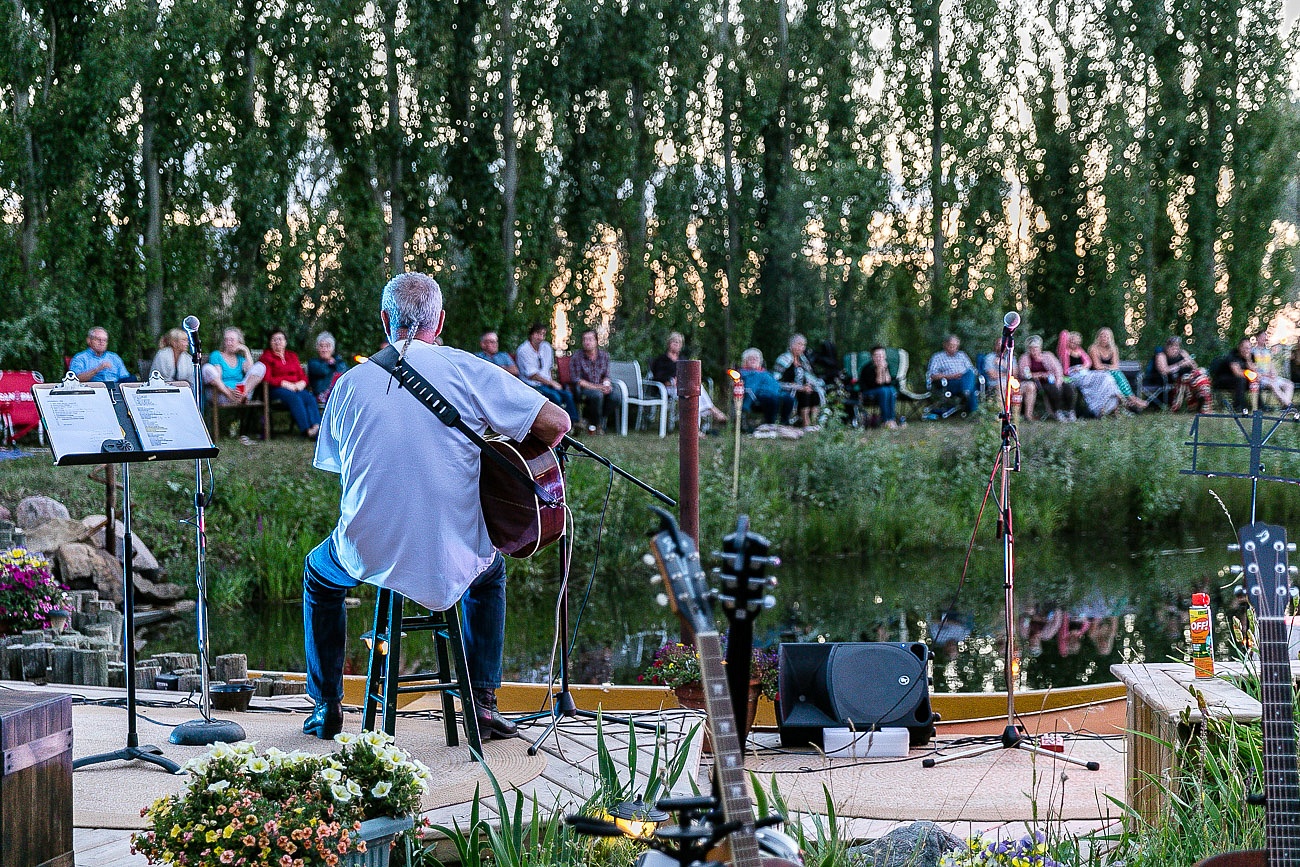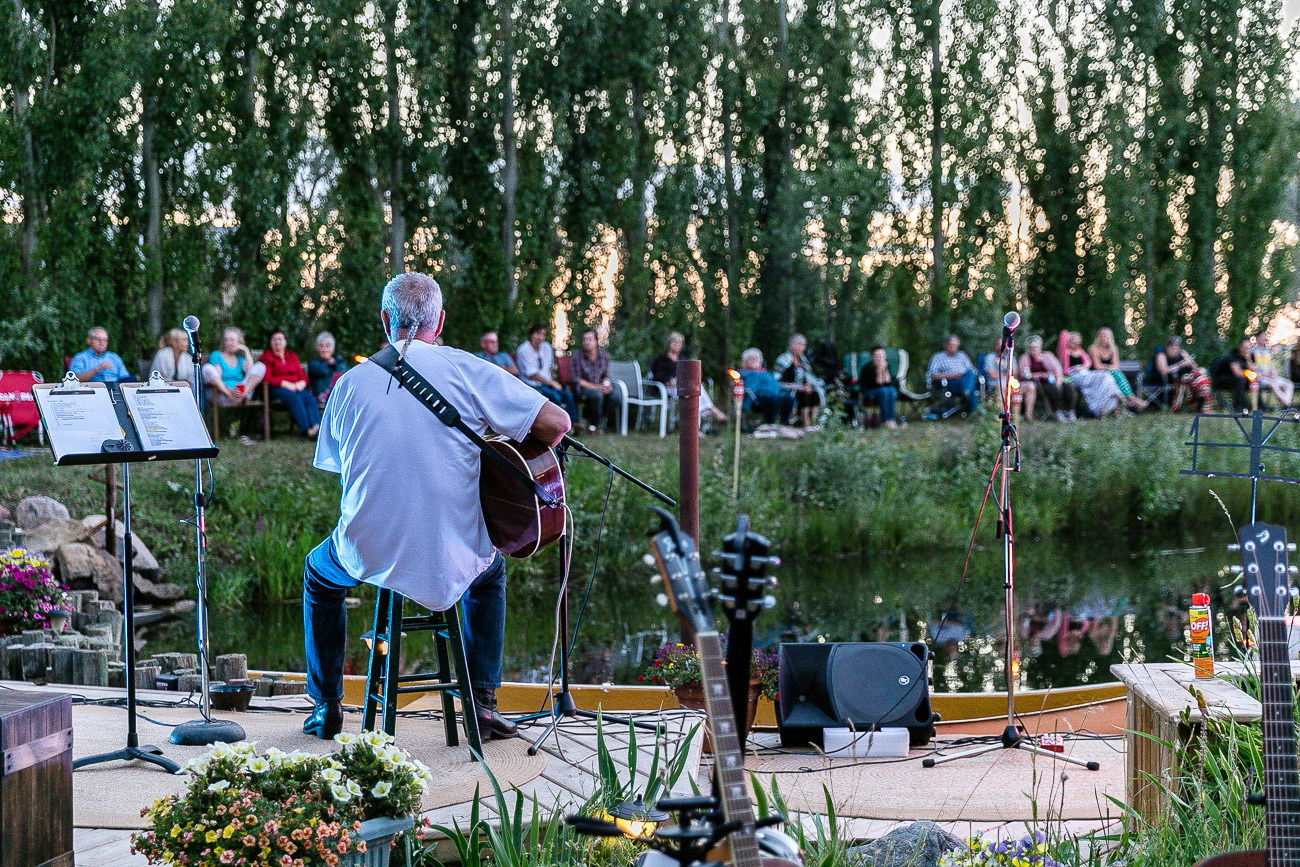 "Seriously, I don't leave the house. All the good people we meet here. It's really special souls that walk into our acreage. And they all love it. They feel that there's an amazing energy in that building. And I have quite a few people that tell me that."
I tell her that. And not just because her daughter Janine is making me homemade french fries like I was a long-lost Dutch friend.
Welcoming Immigrants Through Art
We talk about the surrounding communities and the influx of immigrants.
"You heard of that right, that 103 languages are spoken in Brooks? People from all different countries come here to work and a lot of them are refugees. There's a lot of multiculturalism going on."
Rita decided the best way for everyone to understand one another was, of course, through art. She asked Global Village to fund her endeavor.
"He came out for an interview and asked what we were doing. We were kind of first immigrants. He asked, 'What have you done since you immigrated?'"
She reenacts the interview for me.
"'Well, we created this, and now, we want to give back. I would love to meet these immigrants and do something with them.'
"So he said, well we can see if we can get some funding for that."
Evolving from that idea, Rita is creating a project with 20 kids and 20 adults that is "a piece of art about their experience as an immigrant coming to Canada. Where did you come from? Would you like to tell us or share with anyone in the world what that was like to come from there to here? What were your expectations? Are you living still in fear or in hope?
"Whatever your vision is, put it in a painting, or it could be a collage from photographs or stick figures. It doesn't matter how the message comes out, if you can put it on something that everyone can look at, and then we can share that and let it travel throughout."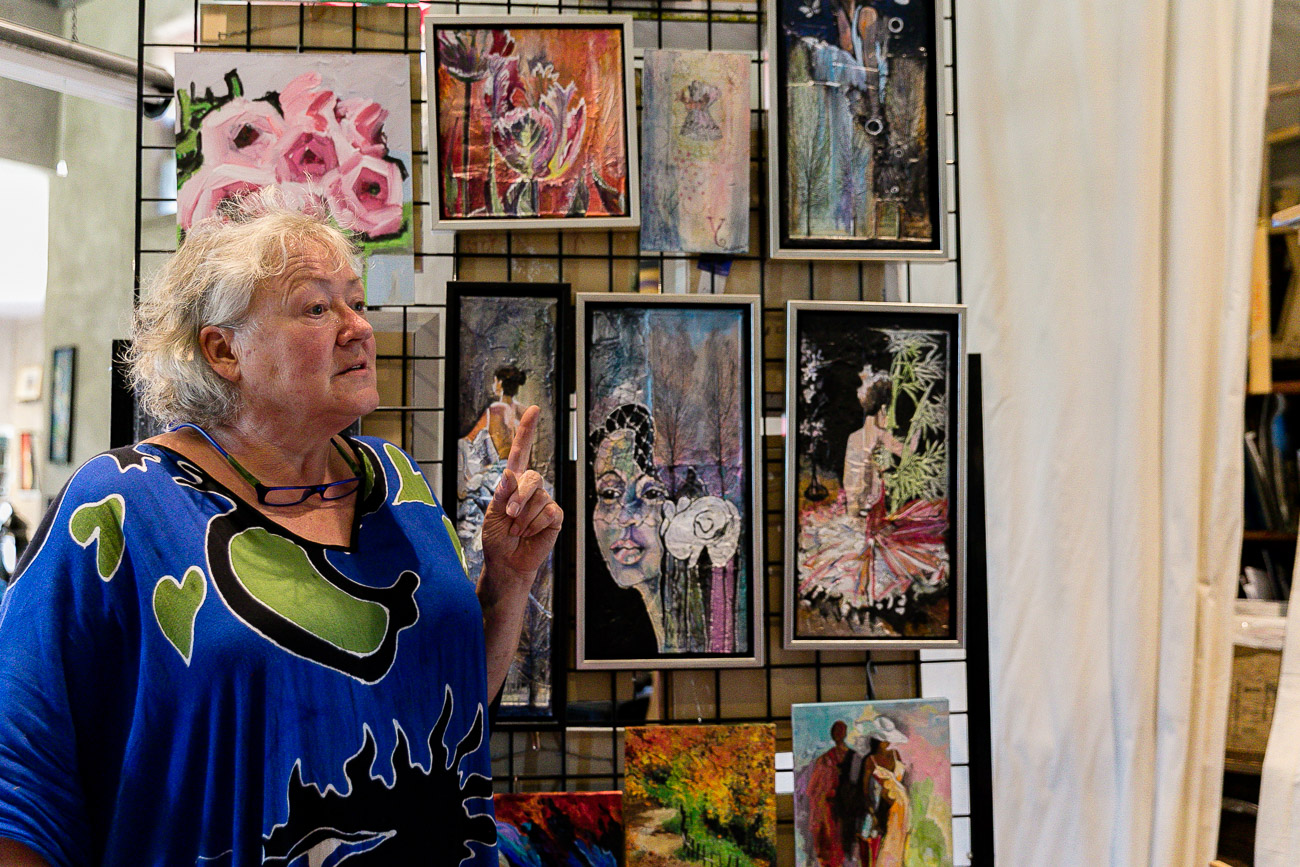 Her hope is that this project can become a traveling installation throughout Canada, sharing one another's stories across the provinces.
"We're all immigrants in a way. We all have a story to tell. Some, more severe than others. Now that's pure therapy. If they get to talk very, you know, anonymous, they don't have to write their name on it, but to let all of us see what happened, how did they come here, and what have they lived through to get here. Are they grateful?
"We're enormously grateful that our kids were born in Canada and are Canadians, and everything Canada stands for. And so, for them, do they feel the same?"
I'm in awe of Rita and her tireless vigil to spread art into everyone's life. For her it goes beyond aesthetics, it's almost as if she's rewiring everyone to access a part of themselves, a part that makes everyone a better version of who they already are.
"You're Actually Processing Life"
Her faith in passing art to everyone is based on one belief. "I could teach art and make them feel. Because that's really what it is, if you can give somebody a project that they have to dig into themselves, in their soul, in their heart, in their mind, what do you know, what do you feel…You use that simultaneously when you make art. You're actually processing life when you're doing that."
Rita's contribution to the community around Brooks, Alberta and the Canadian Badlands has made a difference in the lives of so many. Classes and concerts are open to everyone and are ongoing, year-round. Check the Red Roof Studio website for the schedule.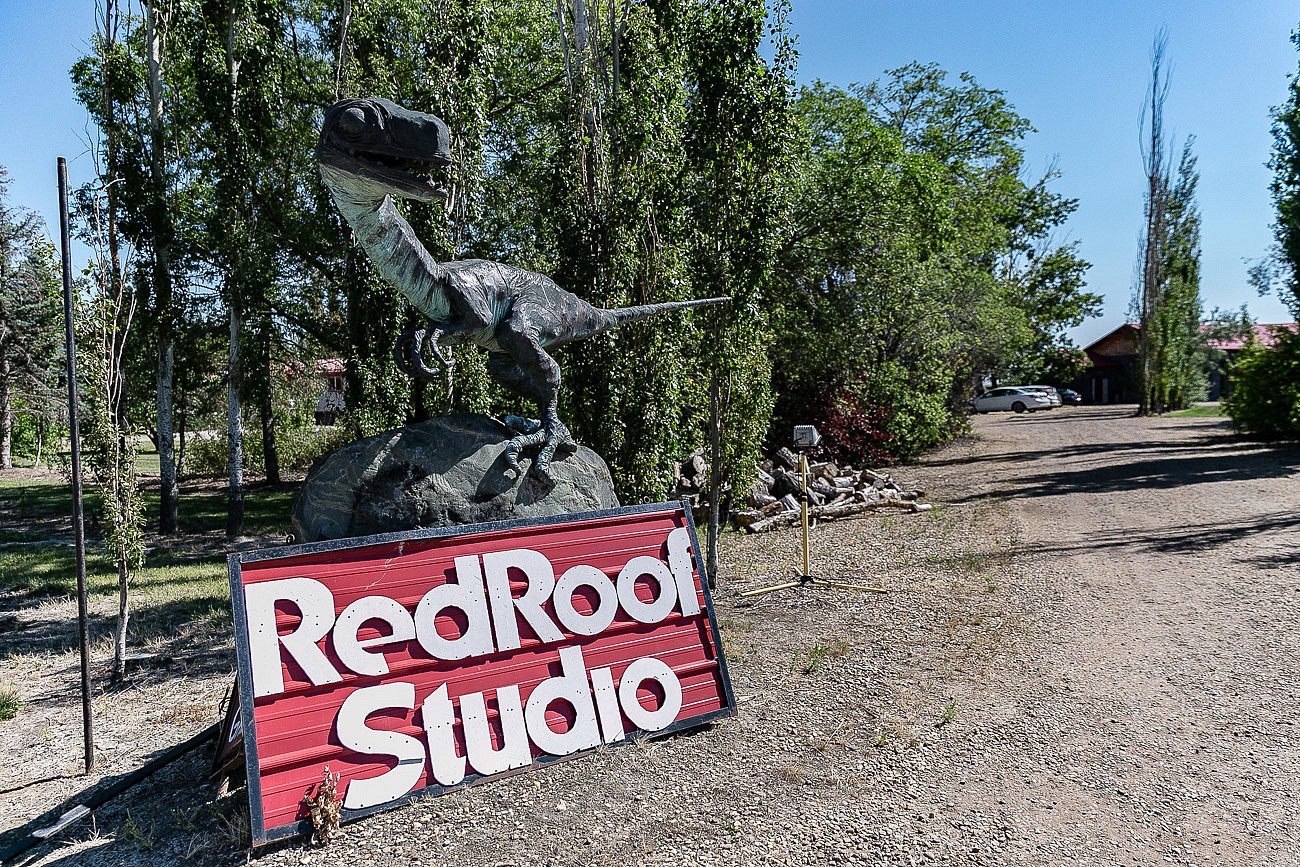 For visitors, it's an uplifting stop along the drive and a real highlight. I'd even suggest making a week's retreat at the studio a destination all to itself. Check the site or email Rita (redroofstudio [at] gmail [dot] com) for information.
If you do go on a road trip through the Canadian Badlands like I did, pop in and say hi. Make it a rest stop and take a moment to browse the artwork. It's like a free museum but with amazingly friendly people to have a chat.
Before I reluctantly left, I asked Rita her thoughts on why the world needed art. She didn't miss a beat.
"We need to give people a soul again. That's why."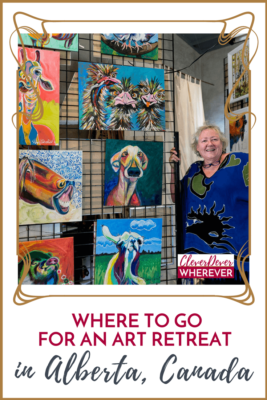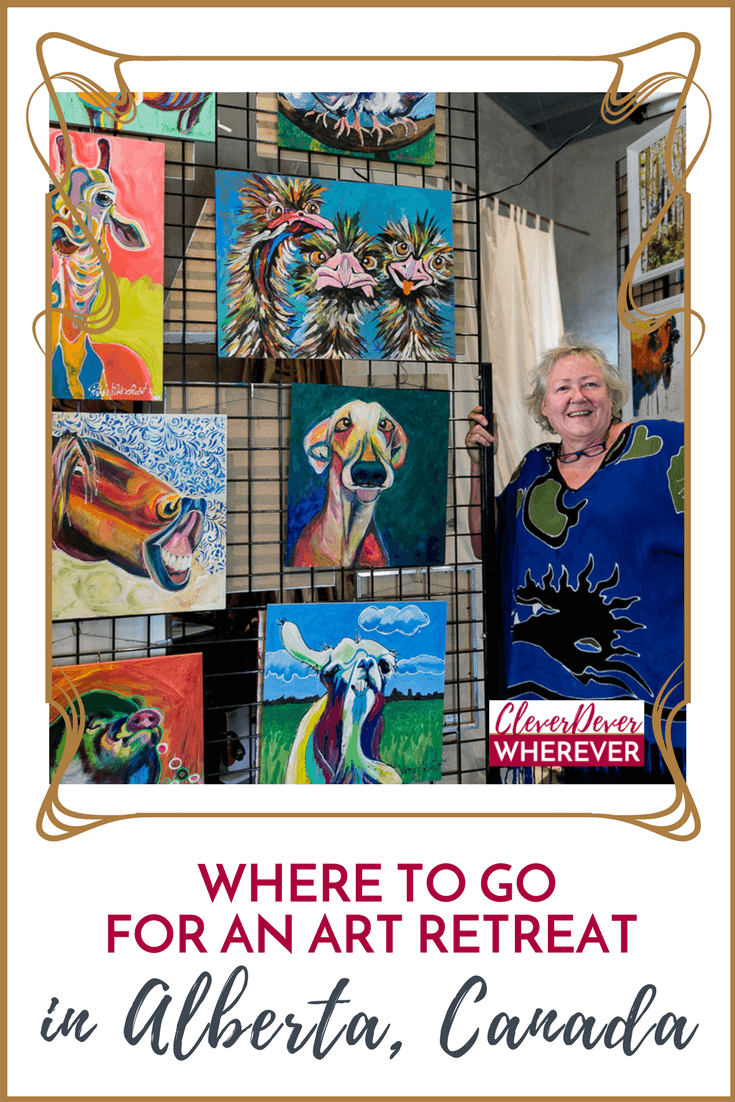 Read More About
the Canadian Badlands